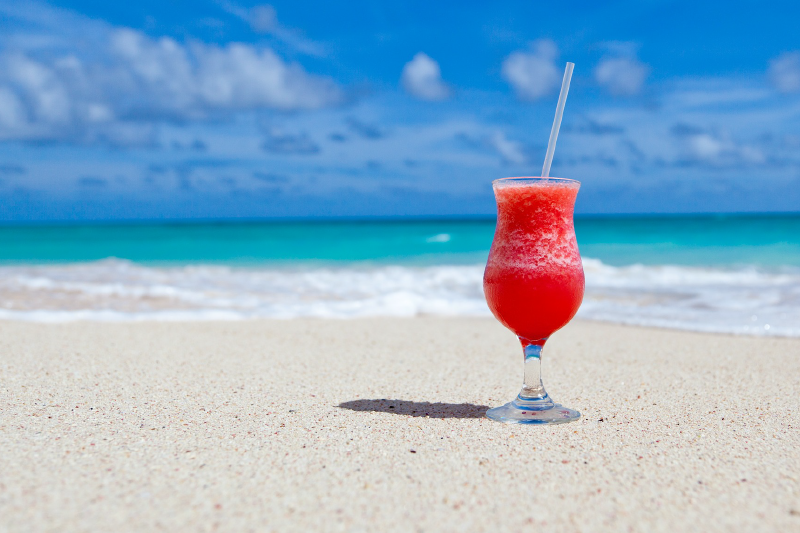 I don't know if I've mentioned this before, but I really love summertime. (I'm just kidding, I mention it regularly!). I love swimming and going to the beach, and being outside and hiking and sitting in the park reading a book, and all things sun, sand, grass, and sea. But there's one little issue… all these activities can be quite hard on your skin, hair, and body, if you're not careful.
What to do about it? Enter the products! Taking care of yourself can be fun, relaxing, and, the best part is that it can smell amazing! This is part of the joy of summer, too— the smells. Summer is all about fresh fruit and coconuts and ocean breezes and tropical islands! But what if your summer is a little less exotic than all that? That's okay— you can still have the wonderful aromas of summer, even if you're stuck in your office or house or apartment. You don't need to go to Hawaii to enjoy the smells of Hawaii! We can send them to you!
Here I've broken down all my summer favorites into four categories by smell:

Floral/Exotic/Hawaii, Fruity/Pineapple, Ocean/Beach, and, finally, Coconut! (Yes, coconut is, itself, fruity, but this luscious aroma deserves a category of its own!) These effective and evocative products will make you feel like you've been to the beach, even if you haven't!
Floral/Exotic/Hawaii
There is a good reason why so many beauty brands come from Hawaii, or source ingredients from its shores. Whether it's the islands' fresh water, its rich clays, or its abundant fruits, Hawaii is known for sun-drenched, nutrient-dense elements, and we particularly adore two very special brands who use Hawaii's treasures to make products that can help us non-islanders feel closer to its magic all year round. But particularly during the summer months, when we are in cities, huddled under sweaters due to oppressive air conditioning, or outside, but feeling the unnatural heat rise off pavement and skyscrapers, we need our Hawaiian love the most.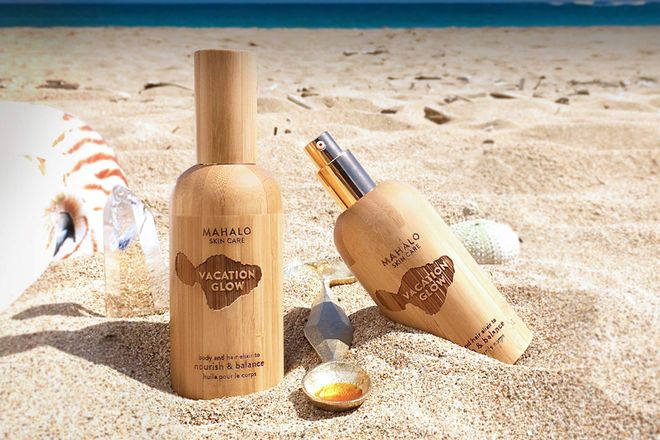 Mahalo Skin Care's Vacation Glow Body Oil is the obvious choice for this task, to bring a little adventure to those of us who are land-locked or craving the warmth of the islands. Founder Maryna calls this a "molten sunshine potion," and I really cannot fathom better words to describe it. Vacation Glow can be used on your body and hair, and it utilizes Macadamia oil to balance skin, avocado oil for hydration and scar-fading, and ancient Hawaiian super-oil Kukui to protect skin against the environment and prevent free-radical damage.  And then there's the aroma! Hawaiian sandalwood and jasmine are just the tip of the incredible iceberg of a scent that will transport you from the breeze of that oppressive AC to a beach… at least, in your mind! If that doesn't work, the fine bits of mica in this body treat will make you literally glow, and people will ask where you went on vacation, even if you haven't left the office in months.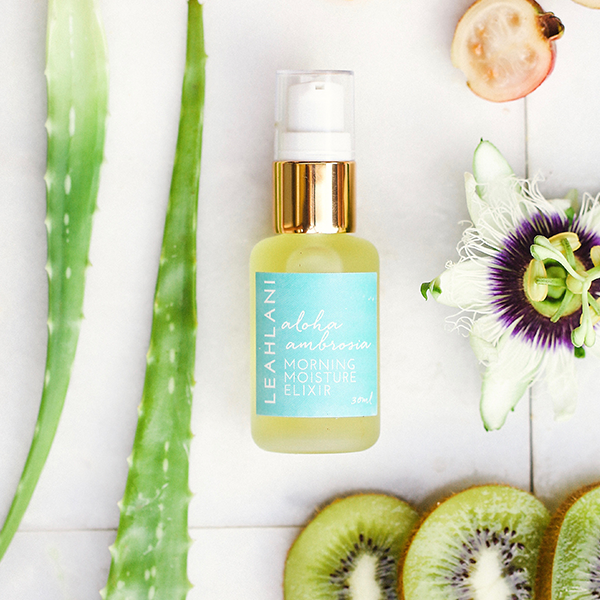 Leah of Leahlani Skincare tells me that her Aloha Ambrosia Morning Moisture Elixir is how Kauai smells after a rainstorm! If this is true, take me there and bring on the summer showers! Unfailingly uplifting, this face serum is a terrific way to start your morning for a boost of positive energy and creativity, plus the aloha glow courtesy of Jasmine oil, Mangosteen oil, and organic olive squalane, among other delights.
Lotus Wei's new Wild Abundance aromatherapy and anointing oils is the scent I have been needing. Its top two fragrance notes, Jasmine and Gardenia, are probably my most favorite scents, because they are full of joy. I use the aura mist when I need a pick-me up, and the anointing oil in moments of self-doubt or anxiety, and the floral smells transform my mood. Now, if that's not a good mental vacation, I don't know what is!
As soon as I first heard of May Lindstrom's The Jasmine Garden, I knew I would love it. And I was right. After all, what is not to love? Calling it a "hydrating toner" is underestimating this powerhouse of a vitamin-infused, moisture-rich spray, with the ability to calm redness, reduce inflammation, and improve micro-circulation. But I would use it just for the smell. In addition to Jasmine, which we've established, above, that I adore, this has a gourmand element, with a mix of chocolate and vanilla undertones for a truly unique, exotic vibe I never tire of.
Fruity/Pineapple
I love summer for a million reasons, one of which is the fresh, seasonal fruit I can get at my local farmer's market! And, when I'm really lucky, the fruity drinks I love to get by the ocean at my family's favorite vacation spot. Either way, fruit, and it's incredible smell, is a part of summer for me, one I like to dive into even more deeply by incorporating it into my skincare!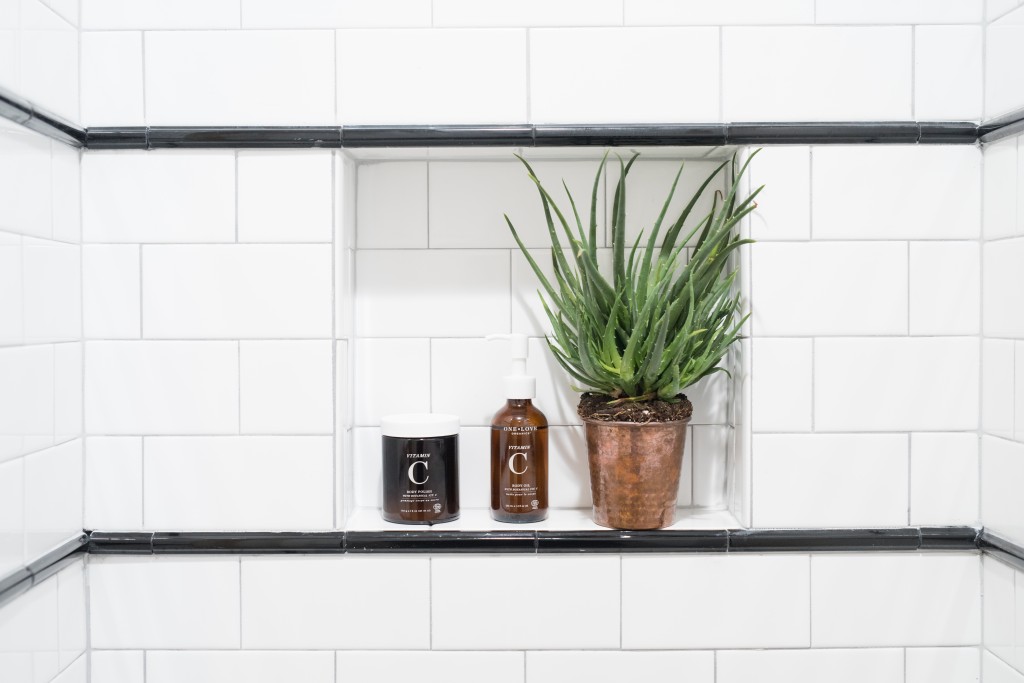 One Love Organics' Vitamin B Cleansing Oil, Vitamin C Body Polish, and Vitamin C body oil all share a truly amazing tropical pineapple scent, like a vacation in a bottle. The Vitamin B Cleansing Oil removes makeup and rinses off easily, and the Body Polish is one of my favorite ways to start the day— in the shower, exfoliating my skin with the moisturizing power of Sunflower Seed Oil and the sweet scent I can't get enough of!
Another cleansing oil equals another little trip to Hawaii in our minds courtesy of Leahlani's Pamplemousse Cleansing Oil, and the blend of fruit and vanilla will fill your bathroom and your heart with summer vibes, even if it's the dead of winter. This newly-released oil uses pineapple enzymes to dissolve dead skin cells and Pink Grapefruit oil to brighten the skin. It's like a little bit of sunshine every day.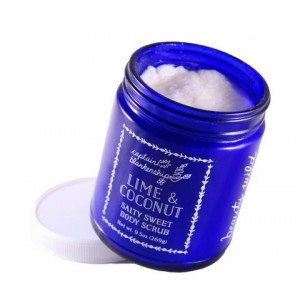 Captain Blankenship Lime and Coconut Salty Sweet Body Scrub is like a fruity drink I'd order at a beach-side tiki bar— but please don't drink it! It may remind me of a margarita, but it is much better on my skin than inside it, and there is never a hangover from this scrub, aside from the lingering moisturizer and beautiful smell the next morning.
Rahua's new Hydration line takes me back to the summers of my teen years! It's like the clean version of the Salon Selectives smell I remember, but way, way better for your hair! The scent reminds me of first love and late summer nights, learning to drive and hanging out at the neighborhood pool. Ah, summer.
And if you love fruit but want something a little less tropical, I absolutely adore Henne's Nordic Berries Lip Exfoliator. It looks and smells like candy, but this is definitely the healthier way to use sugar in your life! It leaves your lips soft and moisturized, which is crucial when they're exposed to so much sun and heat this season, plus the natural blueberry and raspberry scents that it leaves behind is perfection.
Ocean/Beach
Sometimes, I think trying to capture the ocean's smell is like trying to define its color– is it green? Grey? Blue? It's all of those, and none of them, too. Its scent is similar– how do you describe it? And is it more than the water itself– is it the sand and the earth and the sky, and the food, people, and products we share it with? Luckily, several green beauty brands have captured the various smells of the ocean and the beach and bottled them in many forms.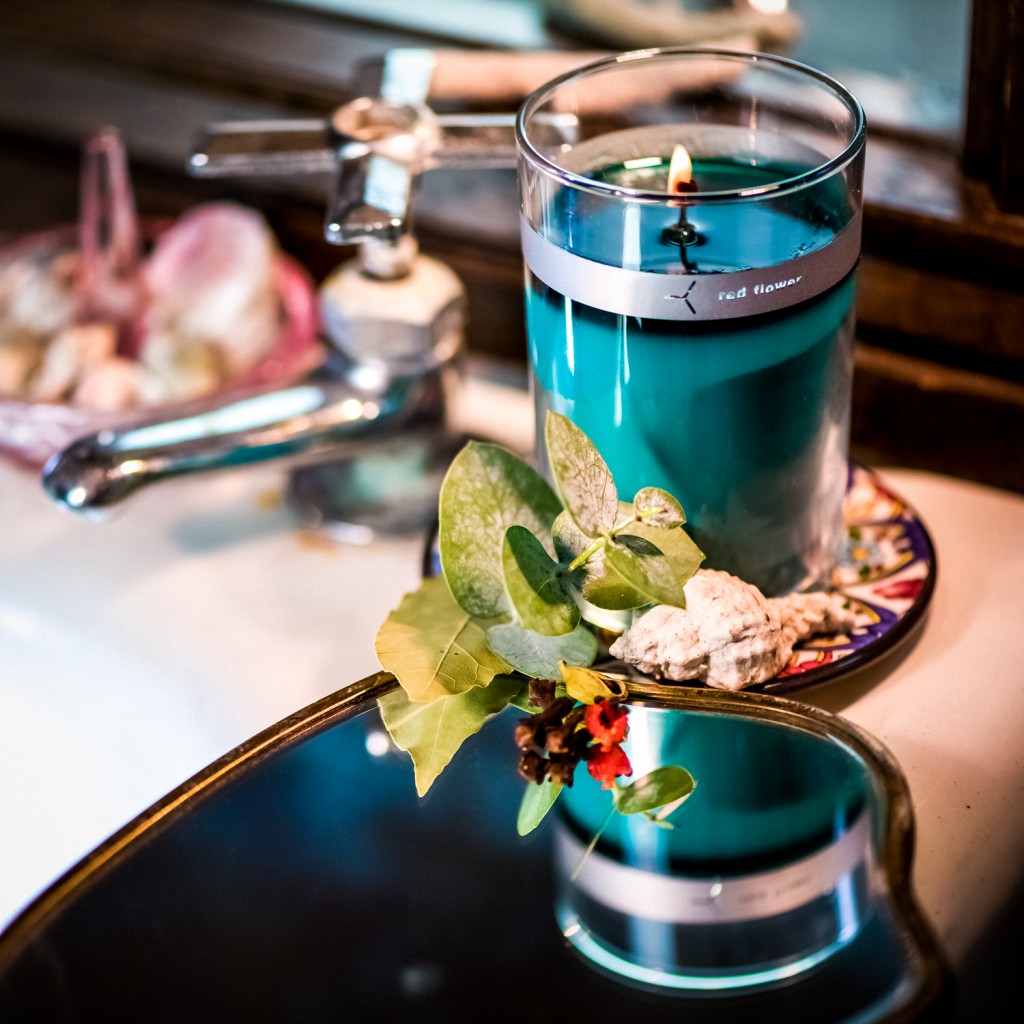 The obvious choice here is Red Flower's aptly-named Ocean scent, which you can find in the form of a body wash, lotion, or candle. With a blend of cardamom seed, laurel leaf oil, copaiba oil, and eucalyptus leaf oils, this scent evokes an invigorating swim in the sea. The ingredients were selected to boost immune system and open up airwaves, much like I feel the salty ocean air does for me.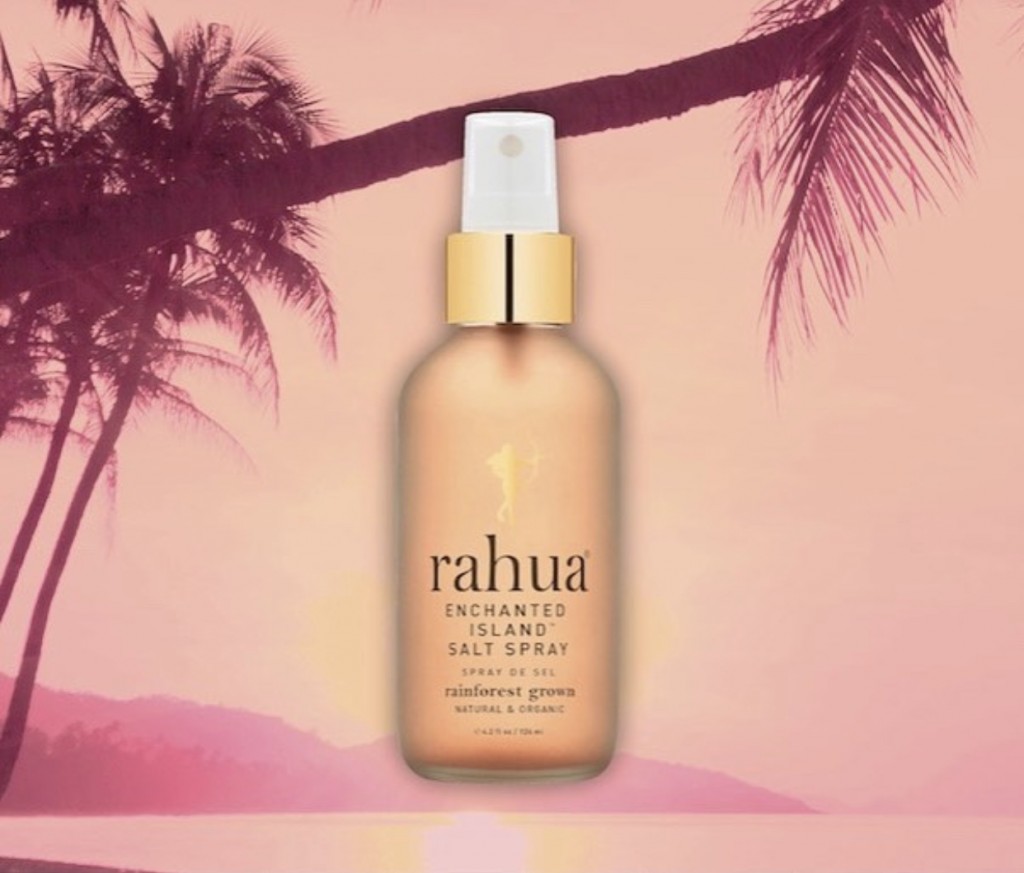 For a more traditionally beach-y vibe, Rahua Enchanted Island Salt Spray has the actual feel of ocean water, thanks to Pink Sea Salt, and the smell of the beach with guayaba sugars and passionfruit. It creates tousled waves in hair previously only attainable thanks to a dip in the sea, even if you're stuck at your desk.
And you wouldn't want to approach the beach without some sun care, so Laurel Whole Plant Organics gives you Sun: Before and After Body Oil, which not only provides sun protection and damage-repair attributes, but it smells like the bright and joyous summer sunshine we associate with days spent at the beach or enjoying the ocean! (And you can also read about Laurel, herself, and her personal summer skincare rituals here!)
Maya Chia's The Eye Achiever is a definite beach-inspired product, with "nutrient-dense ingredients including five macro and micro-algae extracts (astaxanthin, sea fennel, sea lavender, wakame, algae extract)." I love the scent of this incredibly effective eye serum. While reducing my under-eye puffiness and soothing away fine lines, I revel in the scent that I like to assume is sea fennel and sea lavender— unique and familiar all at the same time.
Coconut
Coconut-scented things get their own, big category! Nothing else says summer quite as distinctively or as definitively as coconut! And, while I enjoy some of that smell year-round, summer is the perfect time to just lean into the coconut craze and go all-out!
If you want to start small, Hurraw Lip Balm in Coconut is a perfect way to add a hint of coconut to your summer life. It will also moisturize your lips, which might need a little extra love in the summer thanks to dehydration from the heat, or just from dryness caused by the sun and sea. Put this on anytime you need a little pick-me-up, and at under $4 a pop, you can get one for your purse, one for your car, and one for keeping beside your bed! Coconuts everywhere— like I said, just lean into the coconut. It's summertime!
Speaking of your bedside table, may I recommend stashing a La Bella Figura Botanical Mood Booster: Happiness Therapy there? That's where I keep mine. It's easy to find throughout the day for a dab here and there, but the way I really love to use it the most is first thing in the morning. This sunny, mood-booster is perfect for people like me, who are not morning people. I can't help it— I just don't wake up all cheerful and fun right away. So, I fake it till I make it with the help of Happiness Therapy. I love the burst of coconut and the lingering scent of spicy flowers that lasts well into my late-morning coffee fix.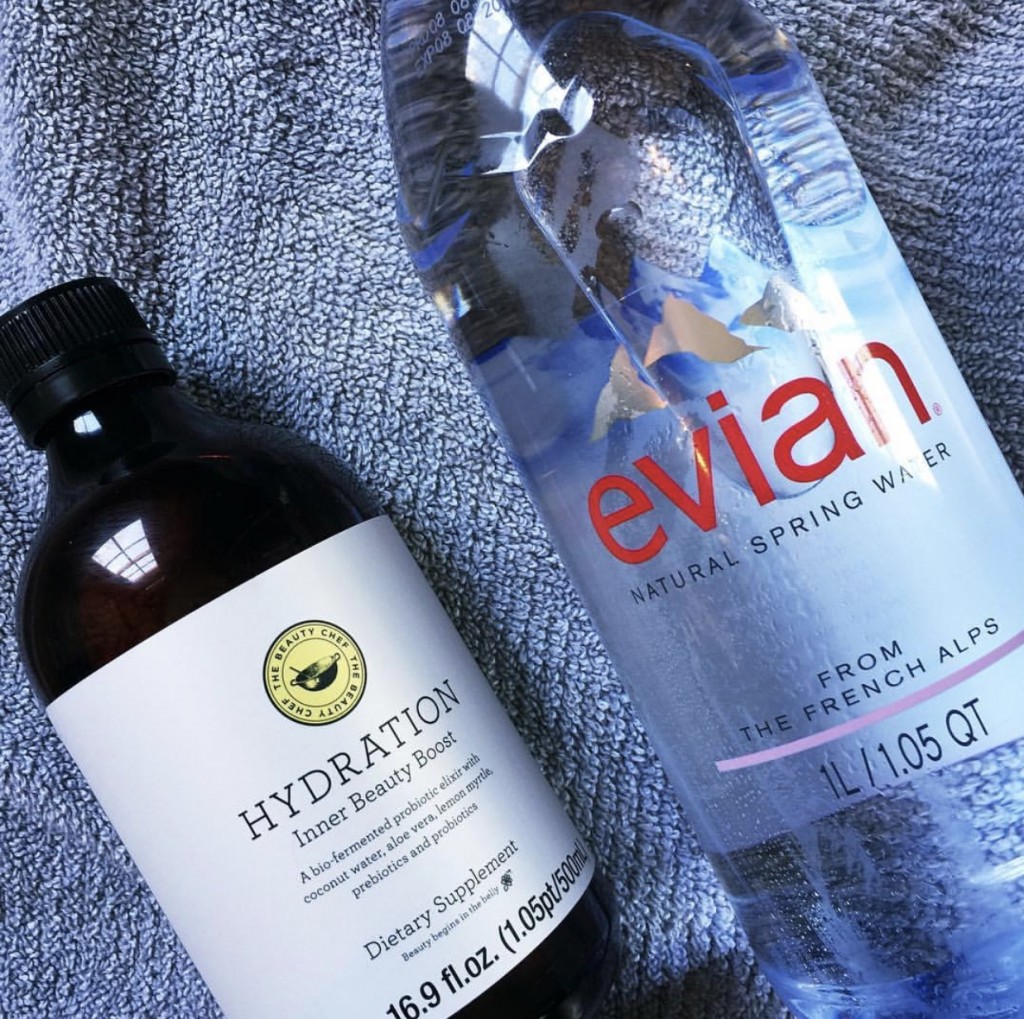 The biggest difference I've seen in my life so far this summer has come from my daily use of The Beauty Chef's Hydration Inner Beauty Boost. I just add a tablespoon of this concentrate to plain water after I exercise outside in the mornings. It tastes just like Coconut water and smells like heaven. It's sweet and fruity and fun, and it has really helped me stay hydrated in the hot weather when I'm outside so much. I think it really wards off the headaches I used to get after being outside and getting dehydrated. Plus, it's a fun way to jazz up my water so I remember to drink it!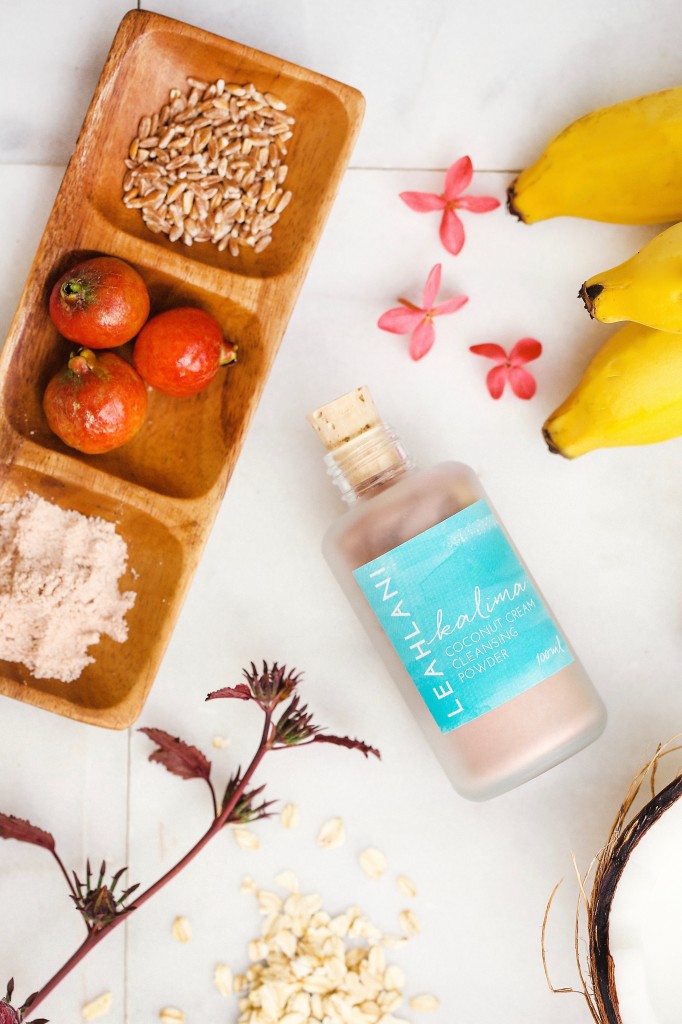 Leahlani's Kalima Coconut Cream Cleansing Powder has a lovely coconut scent and utilizes coconut milk to moisturize your skin, soften it, and soothe away irritation. This daily exfoliating cleansing powder takes me away to the shores of Hawaii, even if just for a moment and only in my imagination, when I use it at the end of a long day. Whether you're looking for an island escape or just love the smell of coconut, this one's for you. Plus, there's the tiny side benefit of, you know, having amazingly soft, clear skin.
I use Acure Organics Simply Smoothing Coconut & Marula Shampoo & Conditioner  to lure my kids inside and away from the pool and beach when we are on vacation, because they smell so amazing and leave their hair (and mine!) soft and shiny even after a whole week of chlorine and sea salt. You can skip the follicle-challenging waters if you're not on vacation and cut right to the Acure Shampoo and Conditioner for the experience.
Last, but not least, if you really love coconut, you can't go wrong with 100% Pure's Coconut Nourishing Body Cream. It's not too thick, but just the right amount of moisture for hot summer days, and the sweet coconut smell is complimented by sultry vanilla to make a cream so delicious-smelling you might want to drink it. (But, once again, like the Captain Blankenship scrub, above, please don't!!) You'll get better mileage out of letting your skin drink it in, and that way you can enjoy that coconut-vanilla smell all day long.
If you have gotten to the end of this tribute to the scents of summers and are still not convinced that it is the best season, then I will probably never persuade you! Even if there's some other season you prefer, I hope you can find joy in taking a deep breath of whatever summer scent you choose and embrace the warmth, the fresh fruit, the flowery magic, the ocean breeze, and, of course, the coconut!