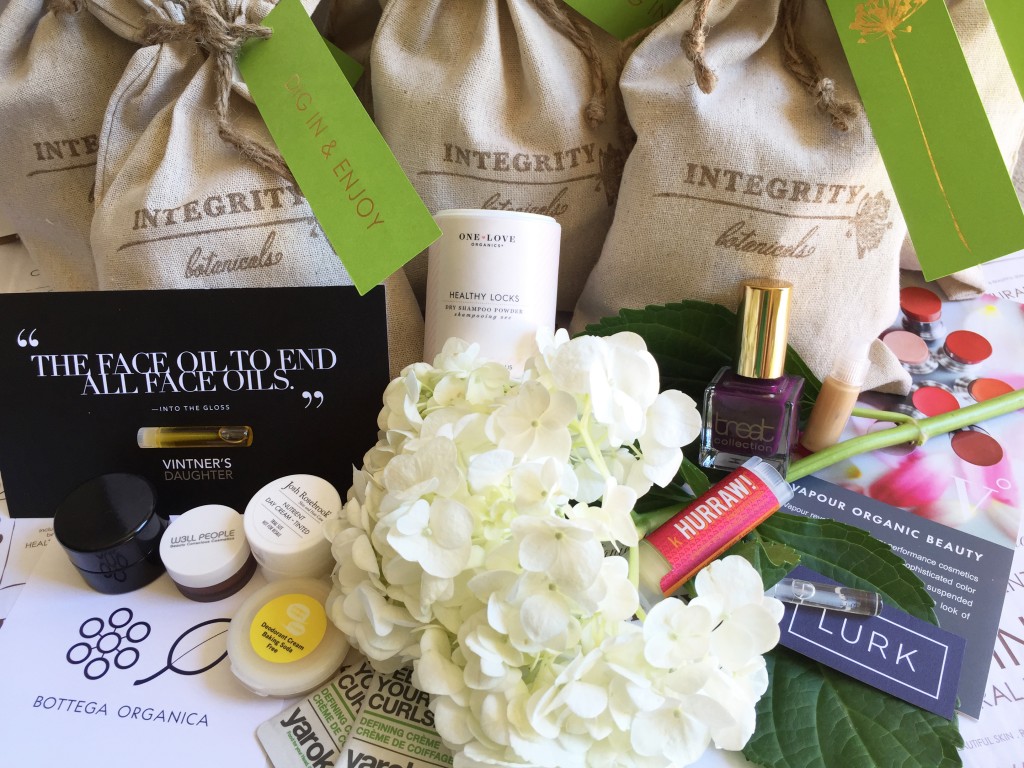 Tonight is a big night for green beauty. The third and final A Night For Green Beauty takes place in Chicago. It's free and open to the public, so please join us! I will be there wearing a few hats. I've been assisting the ANFGB team as the event coordinator, and I'll be participating as one of 34 luxury green beauty brands with my new line of botanical perfume, Florescent. Every event has been a huge celebration, and this will be the best one yet. It is so cool to have all your favorite brands and their founders hanging out in one space, sharing the latest in green beauty and answering all your questions. In addition, there are some new elements this year that will take the night to the next level.
A Night For Green Beauty opens to the public at 6pm. Each brand will have their own table set up where you can try products and shop, and this year ANFGB is also introducing The Boutique—a specially curated shop featuring unique, limited edition products that have been made by ANFGB brands exclusively for this event.
In addition, Integrity Botanicals is an official sponsor of A Night For Green Beauty, and they're contributing to a very special part of the evening — The Show. Combining talent, products and the visionary retailers that carry safe, effective beauty in their shops, The Show is a glamorous beauty runway event that will highlight two makeup looks curated by Integrity Botanicals. Makeup artist Sheri Stroh will be creating the Integrity Botanicals looks, which will be modeled by Jessica Morse of the Bare Beauty blog and Sabrina from the Call It Vanity blog. The Show is the only part of the event that requires a ticket due to limited seating. Lucky attendees will receive Integrity Botanicals swag bags with a variety of deluxe and travel size samples of skin care, hair care, body care and fragrance. Can't make it? No worries—Integrity Botanicals has reserved 5 of these swag bags for you!
*Please note Treat nail polish color and Hurraw! lip balm flavor may vary from bag to bag.
Integrity Botanicals is giving away 5 of its ANFGB swag bags with over $100 worth of product. To enter, tell us in the comments which ANFGB brand or brands you're most excited about this year. Winners will be picked randomly from the comments and announced on August 15th. Contest is open to U.S. residents only. Hope to see you at A Night For Green Beauty!