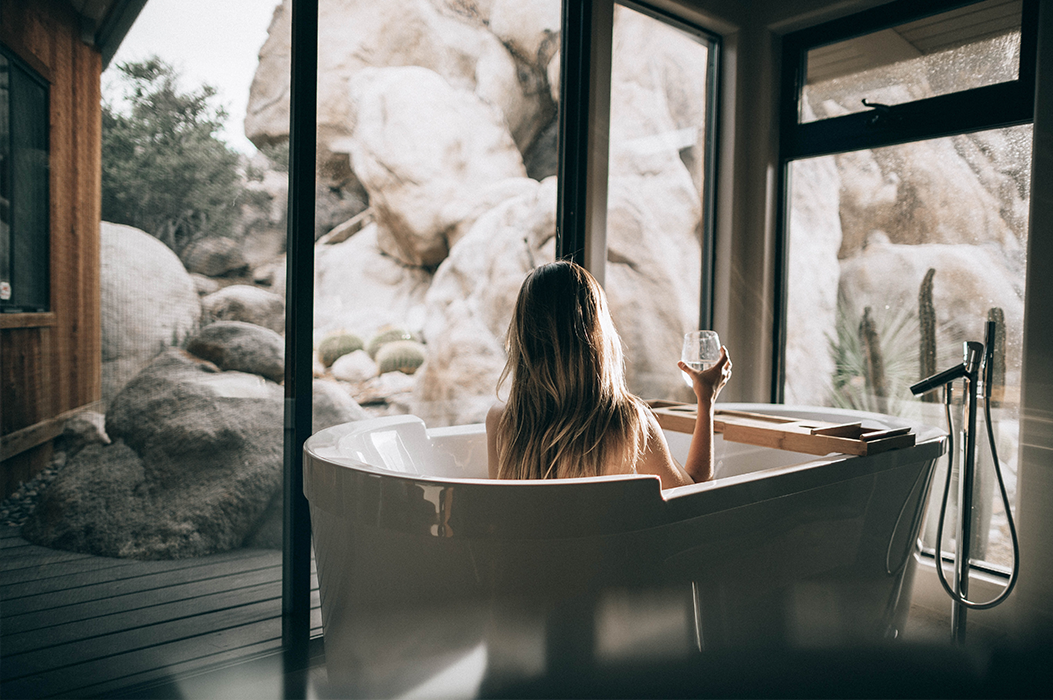 There is no way, if you're reading this, that you have not already heard (and read!) a ton about COVID-19 and the pandemic of this novel coronavirus. So I'm not going to give you more facts, or try to make you feel calm about it, or freak you out about it. Because it's here, and we're all doing our part to flatten the curve (PLEASE STAY HOME IF YOU CAN!). I want to try and put a little light into your day, in hopes that we can all find a way to bring meaning to this crazy time and take advantage of this unexpected time at home (for those of us who are at home and not out providing vital services— big thanks to all you medical professionals, food workers, mail carriers, etc!).
I'm sure you've all seen the memes that suggest that this is the moment to write that novel you've always meant to write, or compose the next great symphony. And that you've also seen the memes that tell you to not put pressure on yourselves— this is NOT the time to write that novel or compose that symphony! I feel sure that the answer is somewhere between those extremes.
As a beauty writer, I've thought a lot about the meaning of what I do, and it's relevance, both during social distancing and in general. Does makeup matter if we're all just staying at home? How can you prioritize skincare when so many people are getting seriously sick? Who cares if my shampoo is sustainable while the world is literally falling apart?
In my opinion: Yes, it still matters, and we can still care. I realize that putting on a full face of makeup every day, and then updating it at night with a smoky eye and a bold lip may not be the most practical thing. But that doesn't mean that makeup has no place in this quarantine world. And it certainly doesn't mean that skincare should just be abandoned! That's the opposite of what I think— in times of stress and illness, our skin needs MORE TLC, not less. So here is my guide to finding meaning, taking advantage, and caring for ourselves and our world (from an appropriate social distance).
14 ways to stay sane (and well groomed) in a pandemic

1) Support Small Businesses, shop online.
I know, this seems both obvious and trivial, but neither is the case. First of all, small businesses are really hurting in these uncertain economic times. If you were thinking about treating yourself to a special candle or a great-smelling body wash, now would be the time, because it can really help the makers, formulators, and green beauty creators we all treasure so much. I love IntegrityBotanicals.com for this, because not only are all the brands they carry small businesses (the majority of which are women- or family-owned), but Integrity Botanicals itself is a small, family-owned business! So you're supporting double the amount of small businesses!
2) Give yourself a pedicure.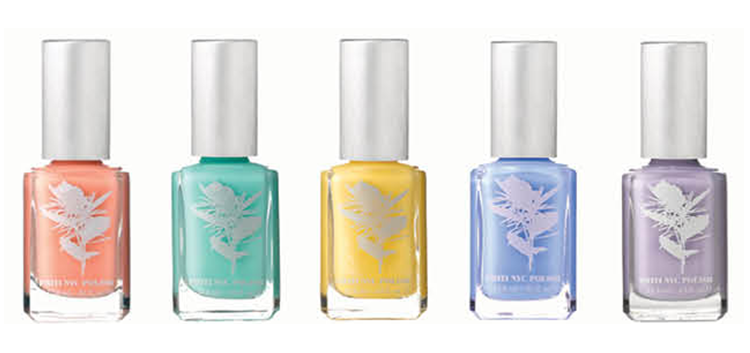 Usually go to a salon for mani-pedis? Social distancing says not right now! Trust me, I am TERRIBLE at doing my own nails, but there's no better time to practice. This is the moment to perfect your own nail care, and Priti NYC is my favorite brand for all things nails. Try a fun new color. Or, use this opportunity to keep your nails bare and give them a much-needed break from dark colors, gel nails, or other intense, damaging treatments. Try a sheer top coat or light color if, like me, you're not great at painting your own nails. And think of this as an opportunity to give your nails a vitamin or strength treatment. You'll need a good nail polish remover for sure, and I recommend some cuticle oil. 
3) Mask all day!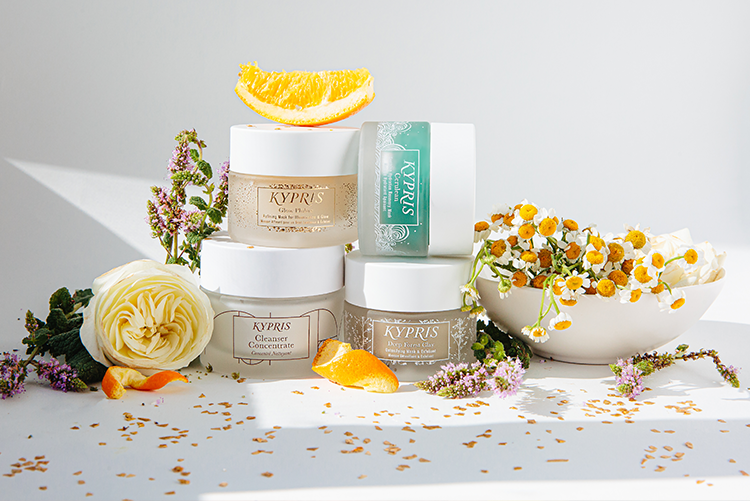 Nothing is stopping you from doing a really intensive mask now— you don't have to go anywhere or see anyone, so layer on those masks that are safe to wear for long periods of time, and let them work their magic. Some I love for this purpose are Kahina Giving Beauty's Moisture Mask, Josh Rosebrook's Advanced Hydration Mask, or Kypris' Cerulean . Don't forget to spritz with a toning spray throughout the day to keep it nice and moist.
4) Master GUA SHA!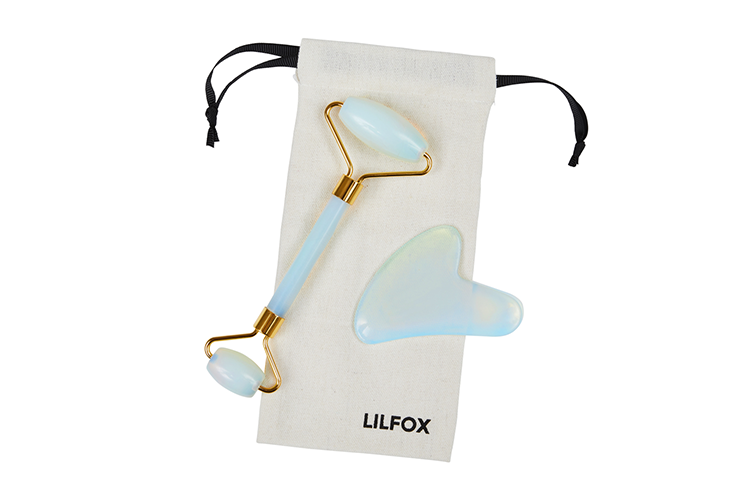 If you're anything like me, every night before you fall asleep, you mutter to yourself, "Oh, I really should do some gua sha…" and just never quite find the time to do it. Well, guess what? Now is the time! Do it in the time you used to spend commuting, or use it as "me time" away from your kids, or just get up a few minutes earlier and make it a habit. By the time things go back to normal, you'll be in such a good groove (and your skin will look amazing!). For those who really want to make gua sha their thing, I recommend this really amazing Pro tool from Lanshin. If you're not really sure and just want to try it out, start with an intro tool, also by Lanshin or this set that also includes a massage roller by LILFOX.
5) Take really good care of your hands!
All this hand washing in hot, soapy water— my hands are really feeling cracked and dry. But there are things you can do to make it less hard on your skin. First, make sure you're using a gentle, yet effective hand soap. I stocked up on Kosmatology's Foaming Hand Soap before coronavirus and I'm so glad I did. Buy one for every sink in your house and you'll notice the difference. It's less hard on your skin, but just as effective in getting rid of those germs. Then, use a quick-absorbing hand lotion after EVERY wash. I'm loving Henné's new Luxury Hand Cream, Osmia's Vanilla Shea, and the just-released Hand Cream from Kahina Giving Beauty. In-between all the washing, you can also give your hands the kind of care you usually reserve only for your face. If you have a serum or cream you're trying to use up before it expires, put it on your hands. If it's good for your face, it's good for your hands!
6) Experiment with makeup!
Now is the perfect time to test out a winged eye or bold shade. Wear it around the house, see how it feels. Try a different kind of blush— if you've always been a powder person, switch to cream, or vice versa. This is a great time to try something different. Rituel de Fille is great for bold colors and lots of shimmer; RMS Beauty is my go-to for all things natural-looking, and Fitglow is my favorite for blush and concealer. While writing this article, I actually put on a full face of makeup, to get in the spirit. It really did lift my spirits to go through the ritual of expressing myself through makeup, which I hadn't done in over a week. Wearing makeup is not about how other people see me– I wear makeup for myself, because I like the art of putting it on and how it makes me feel.
7) Grow out those brows!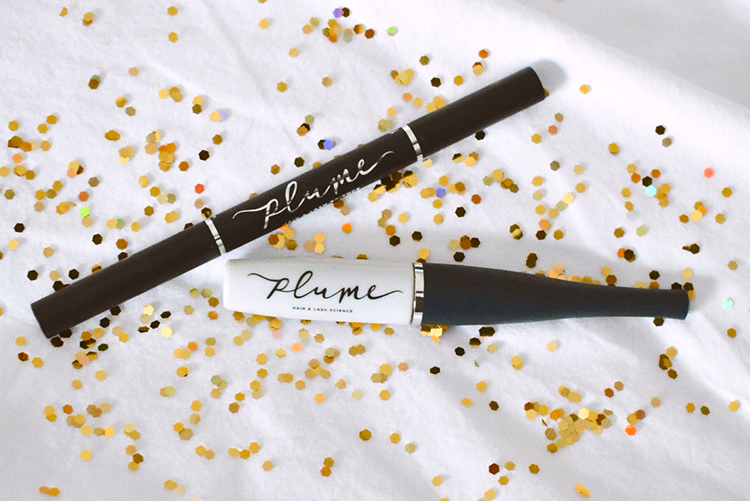 Take the next few weeks to let your eyebrows grow in au natural. Use Plume's Lash and Brow Enhancing Serum for assistance and see if your natural shape is different from what you usually have. If you're anything like me, you need this Plume serum and their new Nourish and Define Refillable Pencil right now. I usually get my brows shaped by a professional, but thanks to social distancing, I plucked them myself recently. It's… not great. Glad to have Plume on hand to help fix the damage!
8) Hair masks!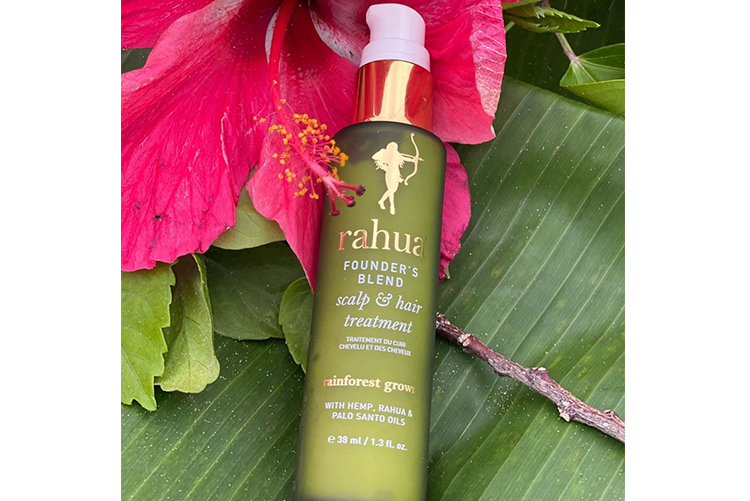 Many times, I just can't justify the extra time for a hair mask. I'm often washing my hair late at night after everyone else in the house is asleep, and I'm so tired that adding an extra step seems, well, extra! But now, I can wash my hair in the morning while my children are doing "remote school" aka learning how to draw on YouTube with Mo Willems (thank you, The Kennedy Center, for this top-notch content!) and I finally have time and energy for this extra step. If you want a treatment for both hair and scalp, I recommend Rahua's Founders Blend. If your hair is thinning or not growing in as fast as you'd like, help it along with Cria's Booster Starter Kit. Josh Rosebrook's Enrich Mask is a real treat, and Innersense's Hydrating Hair Masque is so good that I often just use it instead of conditioner when I need to skip a step. 
You can also use a hair oil like a hair mask, like Rahua's Legendary Hair Oil, which smells so amazing. Leave it in overnight or for a full day or two before shampooing out for the softest hair ever!
9) Long baths and body scrubs!
If you read my recent post about how your body needs skincare, too, and thought, yeah, that's great and all, but who has the time?, well, now you do!!!! 
10) Use this time as a re-set to get your sleep on track with help from some fantastic, all-natural, plant-based sleep aids! 
Aromatherapy is so helpful when it comes to all things sleep, and it never hurts to quiet your mind before bed these days, either. My personal favorite sleep-related product is AMLY's Silver Rich Facial Mist: Beauty Sleep, because I love a good multi-tasker, plus it just smells so amazing! 
11) Also no better time to address the all-important inner-beauty, aka where health and beauty intersect.
 Check out The Beauty Chef and take this opportunity to re-set your skin (and your health!) from the inside out.
12) Enjoy some extra time for intimacy with your partner.
Hey, we're all stuck inside. Might as well make it fun! Graydon's Intimacy Oil is a great-smelling, multi-use oil for massage or moisturizing. Good Clean Love's Almost Naked Organic Personal Lubricant is pure and simple.
13) Make the swap to natural deodorant.  
If you've been putting off this switch because there's sometimes a detox period, in which your body gets used to the new deodorant and gets rid of all the toxins from the old, conventional deodorants you used to use, now would be a great time to let that transition happen. You're home, no one can smell you through your zoom call, and you have a few weeks to get ready.
And even if you already use natural deodorants, but are thinking of trying a new one, this would be the moment. Since everyone's body chemistry is different, there is a bit of trial and error involved in finding the perfect natural deodorant for you. Get some samples and find your new favorite while you're quarantined anyway! (My new favorites? Routine's Superstar and Meow Meow Tweet's Baking Soda Free Stick).
14) Experiment with your hairstyle.
While no one can see you, try something different with your hair! I did this recently, and it did NOT work, so I was really glad to have tested it out when I don't have to go out into the world with crazy hair! (For the record, I tried drying my hair with a diffuser and trying to style it curly, even though it's really not curly, and it came out looking messy and uneven). Buy some hair styling products from brands you love and trust, and enjoy experimenting. I, myself, have been testing out Innersense's I Create Finish to see if it can help me make (and keep) the beachy waves I love to do with my flattening iron. Plus, I love all things MoMi by Modern Minerals— their Styling Jelly is fantastic. It's light and easy to use and not at all crunchy when dry.
I know it all seems both daunting and trivial, but little things matter. If buying a lovely body cream to use during this time can help you reframe it as a soothing opportunity for self-care and reflection rather than just a scary, terrifying 24/7 event, then that means something. If you can support a small business by buying that lipgloss you've had your eye on forever (the one I'm dying to try is this shimmery gold one in Gold Star! Ooh La La!), then it will bring joy to you and to the company who sells it to you. Or send a friend a care package without having to leave your house or expose either of you to anything. Our team at Integrity Botanicals is taking every precaution when packing up your orders, so they will arrive germ-free. Know someone who's sick or stressed or down? Send them a lovely candle or an inexpensive pick-me-up, like a fun bar of soap. They will love it, and you will feel a little less isolated. And that's what we're all craving, after all.