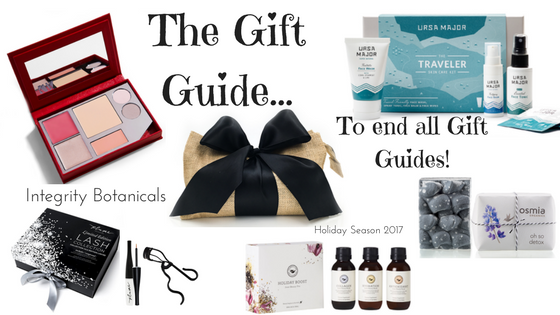 We all need a little help with gifts. Some of us need help giving them, others need help learning how to receive them with a simple "thanks," and others need help learning how to ask for the gifts they want. I could be a big downer and talk about how some people in the world don't get or give any presents this time of year, and how we should all be grateful to be fortunate enough to be considering this topic at all, but since I just did, let's set that as a given: we are lucky. We are fortunate. We are grateful. Now let's give our loved ones some awesome stuff and make our own wish lists, too! It's 2017, people. Ask for what you really want. Give people something other than tube socks and ties. Blatantly copy my ideas, below. I am happy to share.
Gift #1 – Luxe/for the makeup lover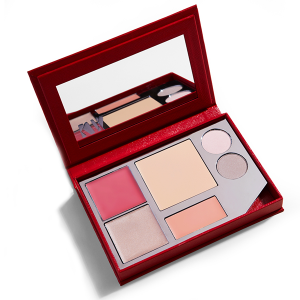 Kjaer Weis' new Collector's Kit 
The first item on this gift idea list is one I stole directly from my own, personal holiday wish list. I mean, it's totally what dreams are made of— my dreams, especially, and likely those of any kind of Makeup lover or Luxe Beauty addict. Kjaer Weis is the ultimate in luxe makeup. Totally natural, totally glamorous, and this kit allows you to have a complete set, customized, of course, at your fingertips. Is there anything better in the world? Okay, maybe world peace and the end to all suffering, but the next thing is definitely this KW kit.
Gift #2 – For your mom/For the simply elegant woman you love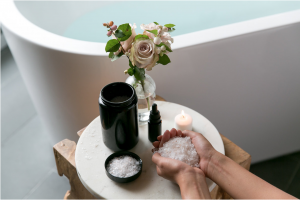 Kari Gran's *new* Limited Edition Bath Soak (just launched this month) Beautifully wrapped in a reusable jute cosmetic bag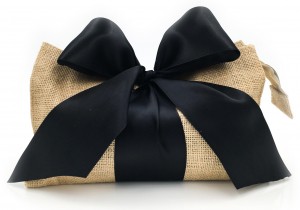 There's nothing mysterious about shopping for moms. We just want some pampering. And some more sleep, but you can't really buy that for us! But seriously, we ladies with kids, be they toddlers or adults, just want something that says, "I love and appreciate you, and you deserve some pampering" an this bath soak totally says that. Important note: we will 100% hide it away from our kids in our bathrooms because it is too good to share (sorry, kids!).
Gift #3 – For your BFF or sister or that BFF who's like a sister
Plume (new brand for Integrity Botanicals! Welcome, Plume! We love you already!!) Lash serum + lash curler gift set available for pre-order to ship December 1!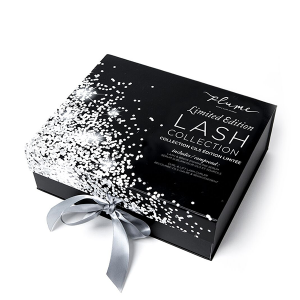 Not gonna lie, I was anti-brow serums and eyelash serums for a long time. I just could not wrap my head around something like that being healthy! I am all about erasing blemishes on my skin and brightening under-eye circles, but something about lengthening or thickening brows and lashes seemed inherently unnatural to me. But when I started seeing every well-respected Green Beauty Guru gushing over Plume, I had to take a closer look.
Ladies, let me tell you, this is the real deal. I LOVE THIS company! Not only is it truly green, healthy, safe, and non-toxic, but IT ACTUALLY WORKS! I am not making this up. I had really sparse eyebrows from years of over-tweezing in the 90s plus an autoimmune condition, but holy wow, Plume has given me back my eyebrows! Seriously! They are actually growing in in places where I have never seen growth before. I cannot believe my eye(brow)s.
This lash collection gives you, I mean, gives the recipient, the incredible serum, which you, I mean, she, can use on lashes and brows, plus a fancy eyelash curler!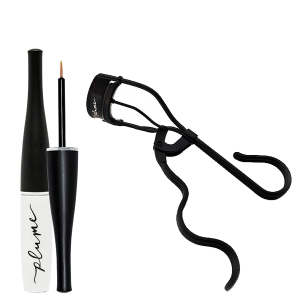 Gift #4 – The  "OMG THIS IS AMAZING" gift idea for the natural beauty enthusiast in your life
Integrity Botanicals' "Let It Glow" Holiday Box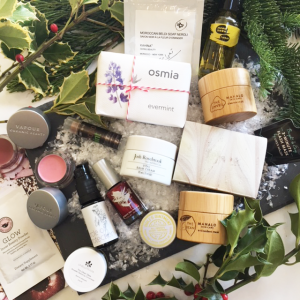 This gift wrapped box, sold at $185 with an actual retail value of $255, includes all new and limited-edition products that are not available for sale on their own (except for cult-classic Josh Rosebrook Vital Balm Cream, which is a new release AND best seller!!– We can't keep it in stock.)
The box also includes a discount towards your next Integrity Botanicals purchase.
Brands featured include Mahalo, La Bella Figura, The Beauty Chef, Meow Meow Tweet, Max & Me, Priti NYC, Ursa Major, Osmia Organics, Kahina Giving Beauty, Vapour Organic Beauty, Ouli's Ointment, and Hurraw! Balm. OMG, right?! Who doesn't want this?! I do, I do!
Gift #5 – The gift of inner beauty for those into wellness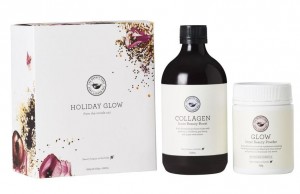 The Beauty Chef – Holiday Boost Inner Beauty Trio: Mini sizes of the Antioxidant, Collagen and Hydration Boosts/Elixirs OR Holiday Glow Kit, which includes a full size Glow Powder and Collagen Boost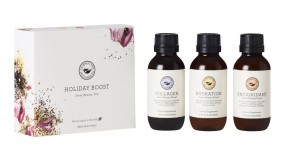 Wow, so apparently this is the year for me to have changed my mind about things! I used to think that vitamins and edible powders and "boosts" of that sort were silly. I thought I ate so well that I was getting all the nutrients I needed from my whole, organic food, and that that was enough. Hahahahahahahahahaha. (That is me, laughing at my former self.)
Turns out, even the most healthy eater (which I am, as it turns out, if I'm being really honest, not) needs a little help. We're all stressed and over-worked and tired and there's no way you can get all the nutrition you could possibly need from your food, alone, unless that is your full-time job. (If it is, congratulations! That sounds awesome! We are very happy for you!)
For the rest of us, however, thank goodness there is The Beauty Chef. Australian Naturalist Carla Oates is a writer, researcher, teacher, formulator, and basically all-around-genius who creates beauty products that you ingest. These supplements are carefully formulated not just to improve your overall wellness, but to target your skin and nails and hair, the things we're all so busy trying to perfect on the outside. Here's a way to give yourself, or that wellness-lover you know, a boost. Beauty comes from the inside out. Duh!
Gift #6 – For the men in your life
It's 2017, y'all. We are post-gender. Boys wear makeup. Men get facials. Women wear pantsuits! Anything goes!
But, if you have a more traditionally-oriented man in your life, that's cool, too, and it doesn't mean you can't also get him beauty products for holiday gifts! Guys get pimples, too, and they need to take care of their skin! They shave, they wash their hair, and, sometimes, they even shower!
There are so many good products out there that you can share with your man— unisex or non-gender-specific brands and products that look great on his shelf, smell amazing, and really work.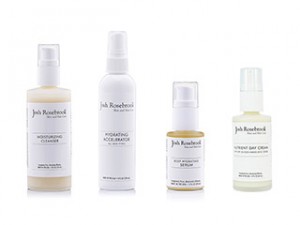 I adore Josh Rosebrook, both the man and the brand, and getting the men in my life to use his products has been an easy sell— his name is right on the packaging— see, it's for men, too!  I love absolutely everything Josh creates, and your brother/father/husband will appreciate the great textures, herbal scents, and incredible results. Your nephews will like Josh Rosebrook's Styling Cream for their hair, starting at $12. Your boyfriend will stop stealing your Vital Balm Cream when you buy him his own, and every human alive could use the Complete Moisture Cleanse.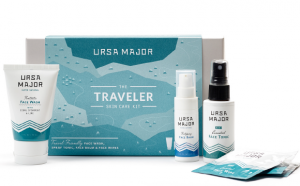 Another fantastic brand for the men in your life (though women around the world love and use it, too!) is Ursa Major. I use their Stellar Shave Cream on my legs, but I hear it's awesome for faces, too. The Morning Mojo bar soap is incredible AND affordable, and I absolutely refuse to travel without Ursa Major's Essential Face Wipes on hand for removing my makeup wherever, whenever.  If you can't decide, try Ursa Major's Traveler Skincare Set (pictured, above) and test out some of their greatest hits.
Gift #7 – the total question mark, or What do you get for that work friend or colleague you don't know that well? Or for your boyfriend's sister's girlfriend, who you have only met once?
Answer: Soap!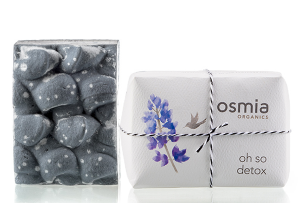 But not just any soap– hand-made, artisanal, extra-special, all-natural, totally incredible, super-useful, great-smelling soap!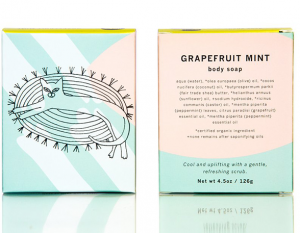 We recommend soaps by some of our fave brands– Osmia Organics and Meow Meow Tweet— as excellent stocking stuffers or presents for people you don't know so well. Bundle three of them together for a REALLY nice gift, or give them solo as a party or thank you present.
 These babies are also a great thing to have on hand in case you forget someone at the family Christmas celebration or need a last-minute hostess gift. Everyone loves to get gifts, and beautiful soaps are universally appealing. You also know it won't go to waste if you end up with an extra one for yourself on hand!
Bonus tip: You can also keep a few bars in your purse with some tissue paper, and boom, instant emergency gift for that random person you forgot about!