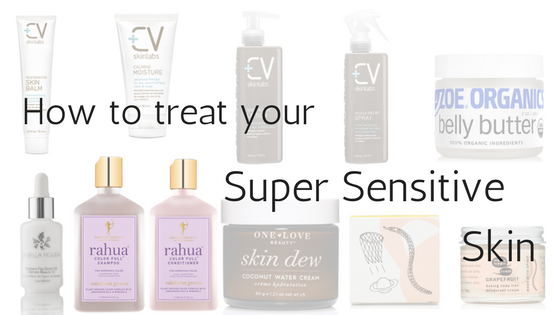 …without giving up any of the luxury or effectiveness we all want!
I know how frustrating it can be to have sensitive skin, especially if you're a product junkie like I am. You want all the fun lotions and potions, but can't handle the rashes and literal headaches that sometimes accompany heavy scents or additives. Or, you need help isolating what ingredient(s) you might be sensitive to, and it feels overwhelming.
If any of the above sounds familiar, or if you're just a fan of simplicity, are pregnant or breastfeeding, or have any kind of allergies, you'll benefit from these tips and tricks. We've rounded up 6 ideas for how to treat your super-sensitive skin, without skimping on safety, efficacy, or luxury at the same time!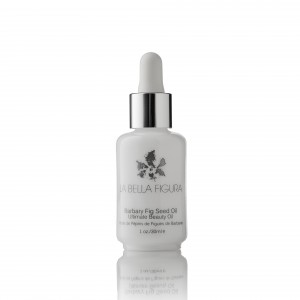 1. Try Single Ingredient products
One excellent way to treat your sensitive skin with extra care is to use a single-ingredient product. This is a good way to discover if you're reacting to something in a product, or to narrow it down if you think you might be allergic to something. Start with a super-high-quality oil like Kahina Giving Beauty's or MUN Skincare's Argan Oil or La Bella Figura's Barbary Fig Seed Oil. Barbary Fig Seed Oil is particularly known for its anti-inflammatory properties, making it a great choice for skin that needs help calming down. Argan Oil is famous for being a super multi-tasker, eliminating fine lines, improving elasticity, and as a wonderful source of Antioxidants and Vitamin E.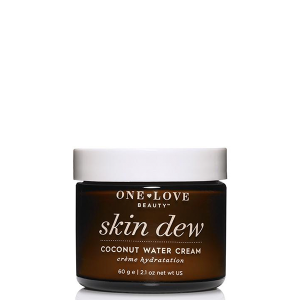 2. Avoid extra fragrance and color
It's always sad when people recommend sensitive skin solutions that also take away all the fun of skincare and cosmetics. But I am here to say you can still have glam and exciting options, even with sensitive skin concerns! One tried-and-true way to eliminate potential irritants, like color and added fragrance. Thank goodness there are still luxe, indulgent products that can make you feel pampered minus color and fragrance!
One Love Organics Skin Dew coconut water cream: How can something so lightweight be so moisturizing?! I have no idea, but luckily, One Love Organics does— they have created the impossible! A daily moisturizer that sinks in, is never greasy, yet provides the kind of hydration I thought only possible from serums and oils. Even those of you with coconut oil sensitivites might want to give this a chance. Since it's made with coconut water, not coconut oils, it has been shown to work on even the most sensitive skin. (Obviously, everyone is different, do a patch test first, check with your doctor, etc.!).
Kahina Giving Beauty Moisture Mask. I've been obsessed with this simple-yet-incredibly-hydrating mask since it came out. They call it a mask, and, sure, you can use it as one, but I wear it like a night cream because I love it so much and my dry skin needs it in the winter!
Osmia Purely Simple Face Cream. The name says it all. It's pure, it's simple, it's creamy, it's for your face. What could be better? Dr. Sarah Villafranco, Osmia's founder, made this specifically for people with perioral dermatitis, so it contains a low percentage of oil-based ingredients. Even if you don't have perioral dermatitis, you will love this cream and can rest assured that it won't cause irritation! The cool pump container it comes in ensures that it stays nice and fresh.
Also from Osmia is their Naked oil, and like the name suggests, it has nothing extra in it that might cause irritation or sensitivities. You can still treat yourself and pamper your skin with luxurious oils, regardless of how sensitive your skin may be.
Kypris Cleanser Concentrate is also a lovely product for those seeking gentle pampering.  If you've ever felt like soap irritates your face, try this creamy, smooth, non-foaming cleanser. It rinses right off as you massage your face, no washcloth needed, which is a plus for lazy people like me!
And don't forget your lips! They can be sensitive, too! Especially in harsh or cold weather. Henne makes an incredible balm, Luxury Lip Balm V2, that is under $20, free of fragrance or color, and simply the best.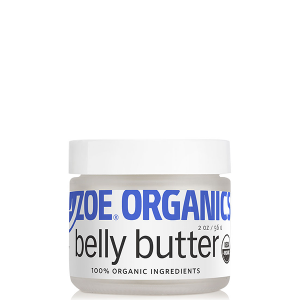 3. Go for pregnancy-specific products (even if you're not pregnant!)
Even if you're not pregnant, this is always a good place to look for sensitive, safe products. Since a lot of pregnant people have sensitivity to particular smells or have been told by their healthcare providers to avoid certain essential oils, a lot of companies make very pure, simple products geared towards pregnancy and the unique needs of someone going through such big hormonal and physical changes. Also, since the body is often at its most reactive or extreme during pregnancy, these products tend to be extra-moisturizing and packed with extra nutrients. We love Zoe Organics' Belly Butter whether pregnant or not! Designed to relieve the itching of skin that is stretching due to pregnancy, it's also great to soothe any kind of itchy or irritated skin. While it does have a fragrance, made with only the safest, organic essential oils, it is light and designed to not be irritating or annoying.
For your face, try de Mamiel's Pregnancy Facial Oil which is made with de-stressing essential oils, meant to soothe both the skin and the spirit. Balance is the name of the game with this oil, and you'll find it thanks to Calendula and Chamomile, among other soothing, healing oils and botanicals.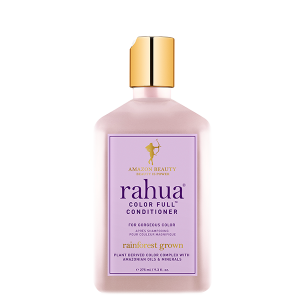 4. Use shampoos and conditioners that are gentle
I know when you think about your sensitive skin, you might not be considering what you put on your hair. But think about it: unless you have some kind of cool anti-gravity shower situation going on, you are likely standing under the shower and putting products on your head that then run down your whole body. Plus, your scalp is a pretty important patch of skin! All to say that what you use on your hair matters in terms of your skin health, too. That's why I absolutely adore Rahua's Color Full line. Like all their products, it's clean and green, but since it's also designed for color treated hair, this collection is extra gentle and moisturizing. I've never colored my hair, but I still like to use this line, because I know it won't strip away moisture or irritate my scalp. It smells wonderful, and it's so gentle I use it on my kids! It also leaves my hair the right amount of clean— not squeaky clean, but not greasy or slippery. Just right!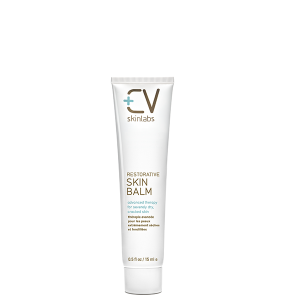 5. Use Everything CV Skinlabs Makes!
I adore this brand so much. CV Skinlabs Restorative Skin Balm has completely replaced all petroleum type products in our house (ahem, goodbye Vaseline!) and their Rescue + Relief Spray really saved me last year when I had a long bout of hives after a high fever. Basically, CV Skinlabs' products are my family's drug of choice for sunburn, bug bites, boo boos, eczema, and anything else that comes up. Just read the description of their patented Tri-Rescue Complex: This blend of turmeric, alpha-bisabolol and reishi mushroom is a powerful combination of anti-inflammatory, wound-healing and skin-soothing ingredients that encourage repair and healing of damaged skin.
If that sounds like a miracle, it's because it IS a miracle! Trust me, if you're human, you need CV Skinlabs in your life/medicine cabinet/diaper bag/purse. And I mean that x1000 if you have kids, eczema, and/or sensitive skin!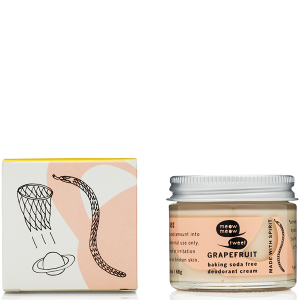 6. Don't forget Baking Soda-Free Deodorants
Ah, the deodorant conundrum. We all know it's best to avoid antiperspirants. We all want to smell good. Is it possible to achieve both desires? Yes! Of course. And if you have sensitive skin, there are Baking Soda Free options to even further up the chances that you'll find a deodorant that keeps you smelling great without irritation. We recommend:
Mew Meow Tweet Baking Soda Free deodorants (grapefruit and lavender!) come in stick AND cream form!
Soapwalla Baking Soda Free Sensitive Skin deodorants in Citrus and Lavender Mint (new!)