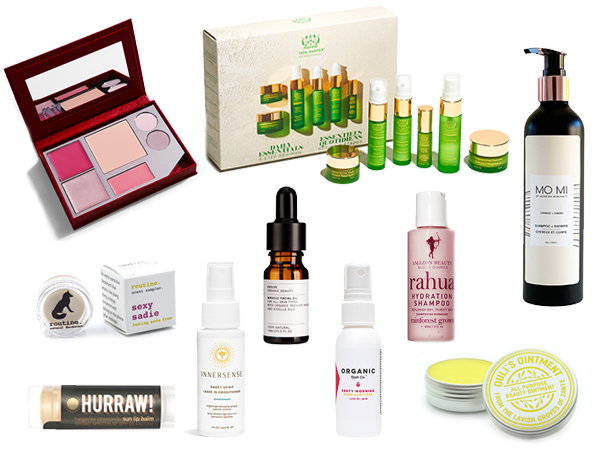 I've forgotten how to travel. I mean, obviously I know how to book plane reservations and how to fill my car up with gas. I know to lock my door, get a friend to water my plants, and leave lights on a timer.
But I've forgotten all the small details. How to pack clothes. How to entertain myself on an airplane. Remembering to snack. How to bring skincare and makeup with me!!! Is it 3-1-1? Three ounces or less and it all fits in one plastic bag? What was that other "1" for? Can I bring more than one plastic bag? I can't remember!
As someone who has spent the past 500+ nights in her own bed– a first for me in over 40 years of life!– I do not remember how to travel! The last time we flew anywhere, my youngest kid was still in a stroller. Now he's way too big for a stroller!
There is so much about the past 18 months that is disorienting. We've all experienced trauma and loss and confusion. But now that many of us are vaccinated, and it's August, it's time to move about the country!
Like me, you might need a refresher on how to travel! (And how to "person," how to socialize, how to "human," etc!!). But I'm only really qualified to advise about the travel part, and specifically, what skincare and makeup to bring with you, at that!
Here are all the things you need to bring if you're ready to take flight (or hit the road) this August, personal-care-wise, at least. You're on your own when it comes to what clothes to bring and what snacks to pack. I'm still working that stuff out myself!
1. The Bare Necessities
Whether you're going by plane, train, or automobile, you will need a few basics. Honestly, you need these things even if you're just taking a day trip. So stock up; these classics never go out of style.
Lip balms a good for flights and dry climates– hot OR cold, and there's a great range of tinted vs non, different price points, and all sorts of different flavors to choose from. My go-to's are Babo Botanicals Lip Tint Conditioner SPF 15 and Hurraw Sun Lip Balm SPF 15 for SPF, Henné Organics' entire range of all things lip-related as a luxe travel treat or gift, and Twelve Beauty Hyaluroil Lip Treatment for overnight.
I could never choose a favorite sunscreen— there are so many great ones!– but new-to-us brand MARA just came out with an SPF serum, Algae and Zinc Sea Kale Sunscreen Serum SPF 30, which can replace your daily serum or moisturizer while also giving you sun protection. Buy it with MARA's travel size Algae and Moringa Universal Face Oil, which you can use for nighttime or for anyone looking for more moisture to layer underneath the SPF Serum during the day!
Bar Soaps are the hidden secret to life. They don't spill. They last forever, they're great for your carryon bags. Those made by Osmia Organics and Meow Meow Tweet are the gold-standard options, in my opinion, and you can't go wrong with any of the scent varieties.
This was a necessity even before Covid. Now it's just like breathing! You need hani-sani, as we call it in my house. Organic Bath Co.'s hand sanitizers are in every car, by every door, in every bag, and going with my kids to school this fall! (And I know it's not technically hand sanitizer, but for a deeper clean on the go, I love Kosmatology's Foaming Hand Soap, Travel Size. Easy to drop in a purse and use with any kind of water source when your hands are really dirty!)
2. Travel Kits/sets
I love a travel kit more than almost anything. Think about it: you get to try new things, plus there's no guilt about not finishing a huge bottle of something! And lucky for us, four of my very most favorite brands make travel kits that are assembled to make sure you have everything you might need for a quick trip. You can test out a new-to-you brand or go with one of your old favorites, but with these four sets, there's literally no bad choice in the bunch.
Kari Gran's Mini Kit has four items, including their amazing Essential SPF 28.
Tata Harper's kit is called Tata's Daily Essentials Set and it's the founder's favorites in one travel-friendly collection.
Leahlani Skincare makes two incredible travel sets: The Aloha Glow Kit and the Mask Magic Kit. (I want both, to be honest!)
Free +True is a brand I recommend all the time lately, and you can try out NINE of their products with their Discovery/Travel Set, which comes in a beautiful, hand-woven pouch.
3. Small sizes

Like a travel kit, I absolutely adore a cute, baby small size of a favorite product!! Luckily, they come in all the necessary categories.
Routine deodorant's $5 size is great for a weekend trip or overnight (they last about a week), or you could buy the Greatest Hits Minis Kit for a longer trip. Every scent has a travel/mini option, so you can test them all or stick with your signature scent.
– Mahalo Skincare's trial sizes have something for every skin type, plus a couple of different mask options, in 3 mL to 8 mL  trial sizes. Each mask (8 mL) is good for 1-2 uses. Trial size face oils, 3 mL, should last about a week. If you love a balm, as I do!, the Rare Indigo (5 mL) should last a little longer, about 1 ½- 2 weeks… (a little goes a long way with this one so you can really stretch it for even a deluxe vacation!)
– Josh Rosebrook's travel-sized products include my personal favorite, the Hydrating Accelerator, as well as small Active Enzyme Exfoliator and Cacao Antioxidant Masks.
– If you are looking for a small face wash to bring along on a trip or just to have with you all the time in case of emergency,  the travel sizes from Indie Lee are available for every skin type– Purifying, Soothing, and my favorite strawberry-scented Brightening.
– Another one of my personal favorite products is Tata Harper's exfoliating face wash, the Regenerating Cleanser, which comes in a travel size. I keep one of these with me all the time. I'm serious… you just never know! Especially in summer, when a day at the beach might leave you caked in sunscreen, having the ability to wash it off and feel fresh is priceless.
– Captain Blankenship a travel-sized Mermaid Sea Salt Hair Spray and travel Mermaid Dry Shampoo. These are two products I would definitely not want to be without, even for the briefest of trips!
– Shampoos and Conditioners from Rahua are another must-have if I'm going anywhere – they make 2 ounce travel sizes available for every hair type – colored, dry, and hair that needs volume, as well as their classic shampoo and conditioner.
– Innersense travel size styling products, like their Sweet Spirit Leave-in Conditioner, Quiet Calm Curl Control Cream,  I Create Lift Volumizing Foam, and I Create Finish, are not just a great way to ensure you're ready for anything, but also things I like to have at home to test out, to give to friends, or keep around for guests. Everyone I know LOVES these, and it's always fun to introduce people to one of my favorite brands!
Body care:
– Evolve makes great travel options across the board (skincare, such as Miracle Facial Oil, Daily Detox Facial Wash, etc.), and they are very budget friendly. I'm particularly into their body care, especially Evolve's body washes – Pomegranate and Goji Aromatic Wash and African Orange Aromatic Wash, each of which comes in a 50 mL size for $6-$8!) and the African Orange Aromatic Lotion, also in 50 mL, all of which are super easy to take on trips.
4. Multi-purpose products
Whether you're traveling far away or just going across town for the day, multipurpose products are the best. Bringing one bottle instead of two or using something on more than one body part is not just efficient, it's also economical.
– MO MI by Modern Minerals' new Shampoo + Shower smells so good! It's an orange and hinoki (Japanese Cypress) scent.  While this one is not technically sold in a travel size (it's 250 ml)  its 2-in-1 status makes it completely worth checking a bag for or bringing on a car trip. You won't worry about running out or packing two different products (shampoo + body wash).  Plus the bottle is super lightweight. MO MI will also be launching a NEW scent in Lavender-Mint soon, which we are all excited about at IB!
– In general, I'm a huge fan of multipurpose balms. Maya Chia's Supercritical Waterless Wonder Balm is on my "best list" every year. I put it on my lips, cuticles, arms and legs, and sometimes all over my face when it's super dry. I really can't get enough. I also adore CV Skinlabs' Restorative Skin Balm— my kids call it boo-boo cream because it fixes almost everything!– and both it and their Calming Moisture for Face, Neck, and Scalp are under 3 ounces, aka the right size to put in your airplane carry on. I like having Ouli's Ointment in my purse or car for those unexpected moments where you need a moisturizer urgently!
5. Comforts of home
Having been at my own house– with my husband and kids– for so many consecutive, uninterrupted nights now, I have a certain amount of anxiety about a few upcoming work trips. I don't want to be away from my family, and I'm kind of scared about leaving the comforts of home, as much as I'm excited about a night or two of uninterrupted sleep! So, to prepare, I'm stocking up on some items that will make any hotel or Airbnb feel– or at least, smell– like home. Or better than home!
– Woodlot Candles are a great way to make a hotel or rental house feel more like home.
– Bath salts are an excellent and easy travel luxury. I never have time to take a bath at home, but a hotel tub by myself is a perfect setting for my favorites from Lotus Wei and Verdant Alchemy. They both come in small bags which are great for travel.
– Obviously I'm not going to bring a huge room diffuser with me for just a night or two, but it's not a terrible idea for a multi-week stay if you're renting a house! For a quicker, one-or-two night stay, I recommend a little incense if you can't bring a candle.
6. Makeup Palettes
I wish I'd discovered makeup palettes earlier on in life! In my 20s, when I was a working actress, I'd lug so many products around with me in little cosmetic bags, and it stresses me out even now thinking about how many different things I lugged around New York City on any given day. Now, when I'm traveling, I fill my own Kjaer Weis Collector's Kit palette with the shades and products I actually NEED, plus a mascara (loving this one from TOK Beauty right now!), and I'm good to go.
If I'm going to a more special occasion, like a wedding or anything that will need multiple makeup looks, I'll bring along another palette or two, like a Lily Lolo Eye Palette to be able to go from day to night or classic to smokey eye.
And don't forget that samples, like these foundation samples from Alima Pure are a travel-friendly (and budget-friendly!) way to bring special-occasion makeup with you on a trip!
I hope that your travels bring you to the hugs of loved ones and the views and vistas you've been dreaming about. I recently got to hug my parents after almost two years apart, and there's nothing like it. Wherever you go, bring a mask– this thing ain't over yet– and also, a masque, because travel can cause stress and blemishes! And plenty of hand sanitizer, of course, but also pack lipstick, because there are more and more occasions to show off your smile. And be safe! Don't forget seatbelts, and you should still floss on vacation, because it's important. And wear sunscreen! Even on cloudy days. Okay, okay. I know. Just have fun.