I pride myself on being an expert in some beauty things: on-the-go lipstick application without a mirror, understanding the best way to use face oils and toner together (you mix first in your hand, then apply to face! You're welcome!), how to style dirty hair (dry shampoo FTW)… the list goes on, but I won't bore you.
But one of the beauty things at which I am not an expert is understanding and dealing with eczema. As a sufferer myself, this is something I really do want to tackle, especially as colder weather approaches, so I went straight to the experts!  I interviewed three Eczemasperts (that's a combo of eczema and expert, get it?!) and have gathered their best advice, insight, and, of course, product recommendations, here for you all!
For me, eczema is definitely genetic, and it's also exacerbated by cold weather! As soon as it dips below 60 degrees each fall, my hands crack. This year is going to be different (she said, confidently!) because I rounded up three knowledgable ladies who have helped tons of people beat eczema.
I spoke to Dr. Janis Covey, PharmD, founder of Kosmatology and a pharmacist; Dr. Sarah Villafranco, MD a former ER doctor and the founder of Osmia Organics; and Pamela Friedman, President/CEO of CV Skinlabs. Each of them has unique insight about the best ways to treat, prevent, and avoid the dryness, scaling, swelling, irritation, and itchiness, and sometimes redness, burning, blisters, and oozing lesions known as eczema.  All of the symptoms listed above are part of inflammation of the skin.
Dr. Villafranco points out that "[t]here are usually multiple factors contributing to the condition in each case, which makes it more difficult to treat." All three Eczemasperts agree that food can often be a huge factor in triggering flare-ups. And, if you're reading here, you probably know that so many conventional beauty products and skin treatments contain irritants that make eczema worse, so natural skincare products are often incredibly helpful for those suffering from eczema.
So let's start at the very beginning. What is Eczema, anyway?
Pamela Friedman of CV Skinlabs says that "eczema" describes a group of skin conditions that share similar symptoms. She continues, "While it's not entirely known what causes eczema, researchers know that it is, in part caused by a combination of genes, environmental triggers and irritants or allergens that creates an immune system response, causing inflammation. Inflammation damages the outer layer of skin, making it harder to hold onto moisture, causing dry itchy, irritated and sometimes inflamed skin."
What makes it worse "depends on the cause," says Villafranco. "But, in every case, extremely hot showers will exacerbate symptoms, as well as itchy fabrics like certain types of wool or polyester. A very dry climate can make eczema worse, as well as alcohol-based hand sanitizers or synthetic fragrance. And don't underestimate stress, which makes pretty much every medical condition worse."
Janis Covey began researching eczema when her younger daughter, Cameron, developed eczema at three months old. "She went from being a happy baby to an irritable, crying and unhappy baby overnight. Diet and laundry detergent changes did nothing.  Since I didn't want to use a steroid cream (I'm only 5 feet tall and she is going to be tiny as well), I began researching ingredients and natural ways to treat eczema." This led to Covey's now-popular hero product,  the Goody-Goody Grapefruit Lotion Bar. "Lotion bars are free of preservatives which tend to irritate the already sensitive skin. What they do contain is shea butter and olive oil to moisturize and soothe the skin, candelilla wax to create a protective barrier and grapefruit peel essential oil to calm and sooth irritated skin." She adds that, since using this after her baths, Cameron has been eczema free for the last 8 years. A true success story!
Cameron is not the only eczema success story we heard, and her mom isn't the only founder who was driven by necessity to become a mother of invention. Dr. Villafranco hears these stories all the time. "I just got a lovely message a couple of days ago on Instagram from a mom, whose little girl's eczema had completely disappeared after switching to the Oh So Soap and Naked Body Oil from our line. I especially love helping kids with eczema, because if they're up all night itching, so are their parents, so the relief is felt by the whole family!"
Our Eczemasperts were full of advice about eczema, so here are some of the biggest takeaways:
1. Know your triggers. For me, it's cold weather. Covey shares with us some of the most common triggers in addition to dietary factors: "soaps, cigarette smoke and fragrances."
2. Go after it from multiple angles, says Dr. Villafranco. "The first is diet, which should be generally anti-inflammatory and clean. You may need to experiment with eliminating certain food categories like gluten, corn, or dairy. The second area of concern is your environment, which should be completely free of sodium lauryl/laureth sulfate and synthetic fragrance. The third thing you may want to do is get tested by an allergist to make sure it's not your cat that's causing you so much trouble! Lastly, make sure the products you're using on your skin are simple and pure, providing moisture and protection – and nothing more."
3. Don't believe that Steroid Creams are the only answer for eczema sufferers, says Covey. This is a common misconception. "As a pharmacist, I believe corticosteroid creams can be a valuable tool especially during an eczema flare up but they should never be used for more than a few consecutive days due to side effects.  To truly treat eczema, you must take a multi-factorial approach." (See Dr. V's list, above).
4. Do Your Research. Friedman points out that "since there is overlap of other skin conditions, like psoriasis for example, sometimes a flare-up is not taken seriously, might be mistaken for just a rash, or there's a misconception that it will clear up on its own." It's helpful to consult a doctor to know exactly what you have, and to do some research yourself, too. "Unfortunately, there is no cure for eczema, but treating it quickly is essential to keeping it from becoming more problematic," she says. "Acting fast before the downward cycle of itching-scratching-inflammation-infection begins can help keep it under control so that it doesn't impact your life negatively."
And now for the product recommendations! Each expert shared her favorite(s) ingredients and products for tackling eczema naturally: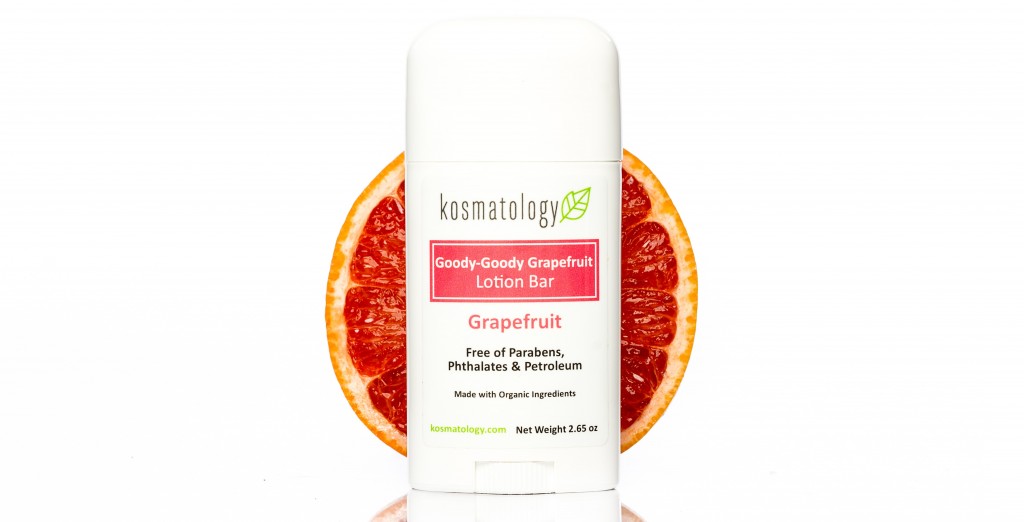 Janis Covey, PharmD, Kosmatology
The original lotion bar she created to treat her daughter, Cameron, all those years ago is the Goody-Goody Grapefruit Lotion Bar, and it contains Covey's favorite ingredient with which to treat eczema: grapefruit essential oil. "Grapefruit has been shown to inhibit growth of both bacteria and fungus and has soothing effects."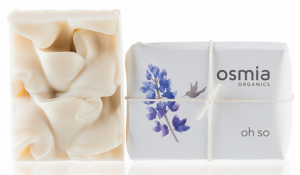 Dr. Sarah Villafranco, MD, Osmia Organics 
"I love the lack of ingredients in our Oh So Soap – less is WAY more when dealing with eczema!"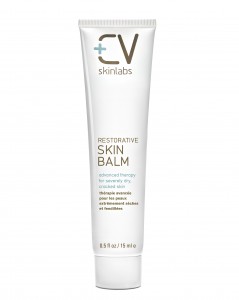 Pamela Friedman, CEO CV Skinlabs
"Our proprietary Tri-Rescue Complex, included in each of our formulas, contains three moisturizing ingredients that have powerful natural anti-inflammatory, anti-oxidant, antihistamine, and antimicrobial benefits. Turmeric, Alpha-Bisabolol (chamomile) and Reishi Mushroom have been used for centuries to help tame inflammation, calm allergic responses, heal wounds, fight off bacterial invaders, boost immunity, hydrate and protect skin from environmental stresses. Our Restorative Skin Balm also contains nourishing ingredients like castor oil, carnauba and bee's wax to safeguard the moisture barrier, while calendula, sea buckthorn oil and arnica encourage healing, boost immune activity, protect from contaminants and help regenerate the skin."
In case you need more recommendations, because what product junkie doesn't?!, here are some other Integrity Botanicals recommendations and products that have helped our customers suffering from Eczema:
Laurel Whole Plant Organics Healing Balm: One of my personal go-tos for eczema, is this herbal balm contains anti-inflammatory ingredients like Helichrysum, Tamanu, and Lavender, as well as soothing plants like Calendula and Comfrey. The names say it all; this is called a Healing Balm because it does just that, and Laurel Whole Plant Organics offers the rare inclusion of, you guessed it, the WHOLE plant in her herbal infusions, making them effective, soothing, and powerful.
Babo Botanicals Sensitive Baby All Natural Healing Ointment: This may be in the "baby" category, but don't let that fool you. This powerhouse healing ointment is a natural alternative to Aquaphor because it contains Babo's Nutri-Soothe complex and medical grade colloidal oatmeal, shea and cocoa butter to help moisturize and nourish your skin.
Zoe Organics Cream  and Everything Balm: I love all the Zoe Organics products for having completely certified organic ingredients, no water or fillers, and never any chemical preservatives. The Cream is an ultra-rich product with only eight ingredients, but it's still packed with tons of nutrients and vitamins. It's free of essential oils and has only a light, coconut scent. Zoe Organics' Everything Balm is excellent for on-the-go use as it's in stick-form, so no leaks, messes, or oily hands. It's lightly scented by the soothing lavender, vanilla, and coconut oils it contains.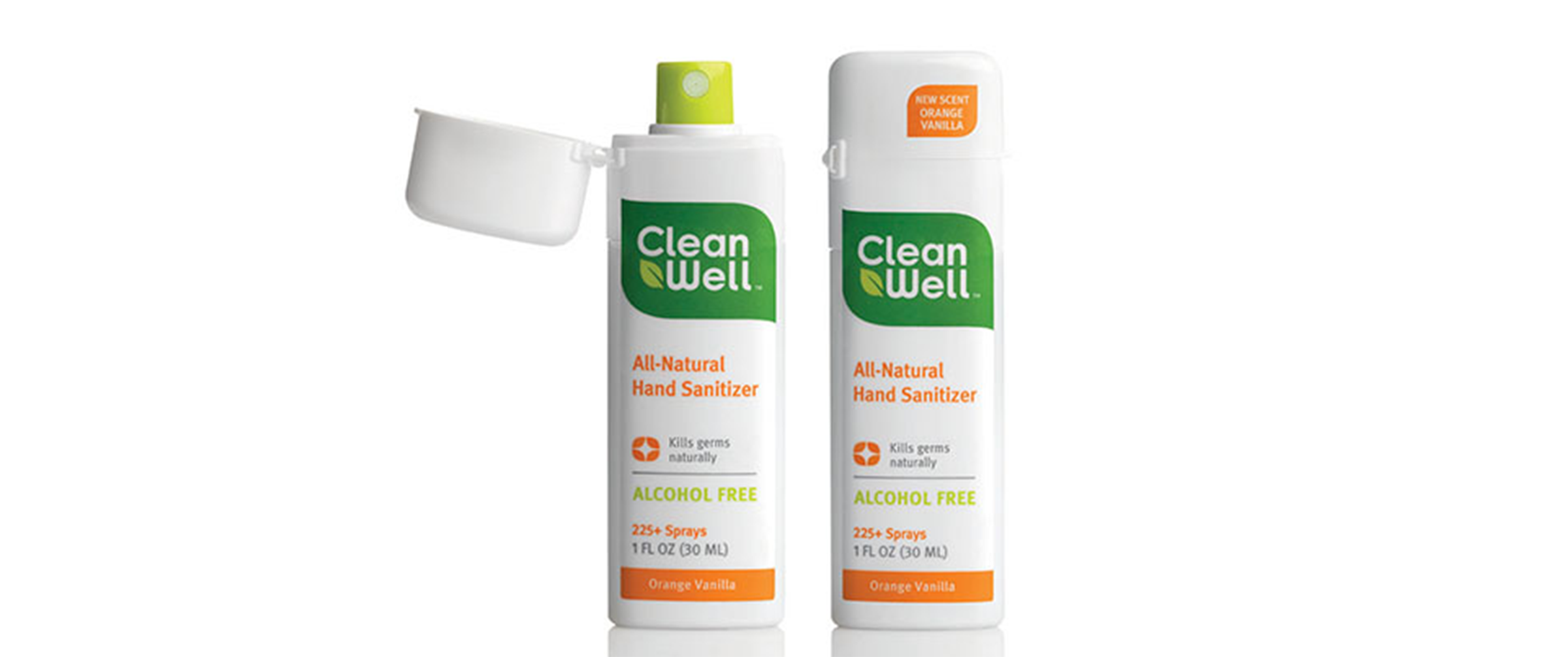 Cleanwell Hand Sanitizers: These are different from most other hand sanitizers out there because they are alcohol-free. Why is this so important for those with eczema? Alcohol can irritate sensitive skin, and having this option to keep your hands germ-free without using alcohol is priceless! Instead of alcohol, these portable, affordable sprays use thyme oil and other essential oils to rid your skin of germs.
Once you try some of these products and experience the miraculous cures they can bring about, you might find yourself becoming an unintentional, freelance advertiser for these natural healing methods and products! I had to stop myself from handing a mini-size Kosmatology Lotion Bar to the mom of a random toddler passing me in a stroller in the park this morning! (I literally always have a mini lotion bar with me– aren't they so cute?!) I saw the kiddo's red, peeling face and wanted to just reach out and cover it in lavender goodness! I stopped myself, because people generally don't love strangers putting lotion on their kids' faces, but I really hope they somehow discover this article and/or a solid, natural fix soon. Because I am not kidding– this stuff works!
Good luck, my fellow sufferers! Please tell us in the comments if you have favorite products, routines, or tricks that work for you and your eczema! We are all always looking for tips and ideas!