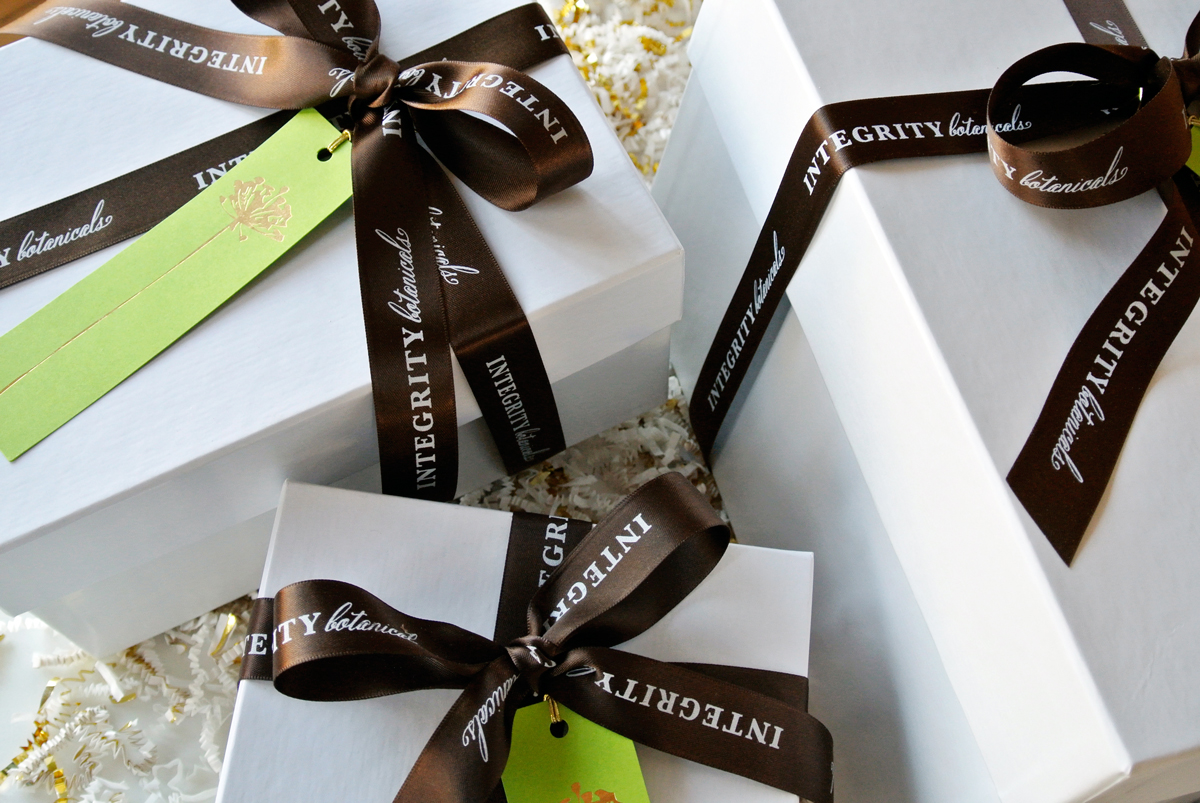 Like a lot of Conscious Consumers, I have mixed feelings about Black Friday. On one hand, as a certified Product Junkie, I love the bargains and deals and special offers. On the other hand, the idea of making people work in retail stores starting at 4 am the day after Thanksgiving, when I'm cozy in bed, looking forward to having breakfast with my extended family, gathered from far and wide, seems really cruel.
So what is the perfect solution to the Black Friday conundrum? Smart shopping! That means choosing your retailers responsibly, shopping online so staffers don't have to come in during the predawn hours that day, and buying things made in small batches by socially and environmentally conscious brands!
And, as you might have guessed, this is the place to fulfill all those criteria! Here at Integrity Botanicals, as the name suggests, we clearly love and support shopping, but we also advocate conscious shopping. So if you're going to spend money on Black Friday, or any time that weekend, you can rest assured that you're supporting a small, family business when you shop here, and that we only carry brands that make the safest products in the most ethical ways! And by shopping from the comfort of your own home, or a relative's, you're not contributing to the insane, Walmart stampede disasters of Black Fridays past. Phew!
And there's another REALLY BIG reason to shop here on Black Friday… we have the most incredible Gift With Purchase offer!!!!!! Seriously, it's so good, we only have 25 of these sets, and they go to the first 25 customers to spend $300 or more (after discounts are applied, because, yes, there are also going to be discounts!!!) at IntegrityBotanicals.com. (More info about these discounts at the bottom of this post!).
I would guess that most people think of Gifts-With-Purchase as a bonus reward you get, like something extra tacked on to the end of a journey. I, however, think that this one is SO GOOD that it's the destination! It's the whole reason to shop on this particular day during this particular offer! So now the question is, what are you going to buy to get there? What treasures or needs will you fill to get to the needed amount to qualify?
Luckily, Integrity Botanicals has brought on FIVE, count 'em, 5, new brands in the past few weeks, so we're here to break down all the newness, introduce you to these brands, and make some suggestions of how you might want to get to $300 to score the amazing $175 worth of goodies that await the lucky first 25 people!

1.) WOODLOT
I first discovered Woodlot in my quest to have a greener home. After cleaning up my food choices and then my beauty routine over a decade ago, I realized I really needed to clean up my, well, cleaning up! All the home products I was using were full of nasty chemicals and terrible fragrances that gave me headaches. It was fairly easy to swap out cleaning products for simpler, greener alternatives, but where I really got stuck was things like candles and room sprays. I think scent is a really important part of life, and I want my home to smell amazing, but without those headache-inducing, allergy-triggering, endocrine-disrupting faux fragrances I used to endure.
Enter Woodlot's amazing candles and room mists, with scents like Sweetgrass and Flora, made only from essential oils, making them safe and delightful. Add in their Palo Santo Incense, and I was hooked!
This holiday season, Woodlot has 3 brand-new candles, ROSE + PALO, ROSE + CANNABIS, and AMOUR, all of which make amazing stocking stuffers, hostess gifts, and teacher presents! And at the beginning of December, we'll be carrying Woodlot's new incense, Mayan White Copal, a clean, woodsy pine scent that is perfect for this time of year!
This amazing Canadian brand also makes essential oils that you can use for diffusing, in a humidifier, or, bonus points!, in a relaxing bath! I'm partial to their original scent, a blend of soothing eucalyptus, aromatic vanilla, refreshing pine, and uplifting sweet orange that I could never have thought up myself. That's why I love to leave it to these experts— they blend essential oils so well to create aromas that are complex and complete, without ever causing a single headache!
2.) RMS Beauty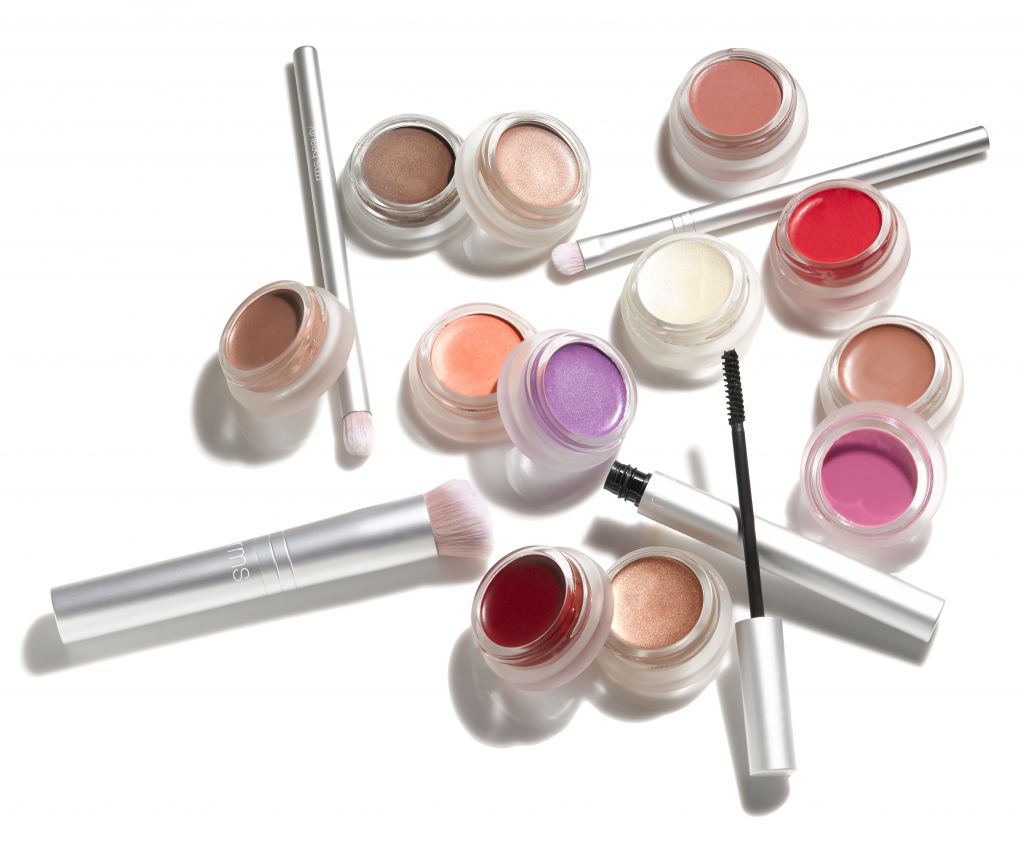 There is really nothing like RMS Beauty. Rose-Marie Swift is the OG celeb makeup artist who overhauled her own beauty routine due to health issues and never looked back. She created her own line of nutrient-dense, skin-nourishing makeup in glass pots, and has recently expanded into supplements, long-lasting lipsticks, and pressed powder shadows.
RMS is known for using coconut oil as the base for all beauty formulas. This coconut oil is different from most store-bought varieties, as it's raw, harvested fresh, and extracted using a new processing technique without the use of heat or chemical solvents preserving its natural Vitamin E, antioxidants and enzymes. Coconut oil is loved for its natural anti-bacterial, anti-fungal and anti-microbial properties. By using it in their makeup formulas, RMS products also help heal your skin and prevent acne. It works on a large variety of skin types, even for some people who can't use other types of coconut oils.
When I think of RMS, my mind immediately goes to their Living Luminizer, which I think of as their signature, hero product. It's kind of the original highlighter in the beauty world! And their trademark "un"-cover up is not just a concealer, but can be used as a foundation spread over a nice coat of the brand's Beauty Oil as a primer. Their brushes are my hands-down favorites, and I've been known to use the Eye Polish pots on my eyes AND lips, and the bronzers as lipstick, too! Basically, everything in the line is so versatile and blendable and good for your skin, you won't want to take it off at night (but you still should!). When it's time, RMS Ultimate Makeup Remover Wipes do the trick and leave your skin moisturized with Coconut Oil.
3.) LILFOX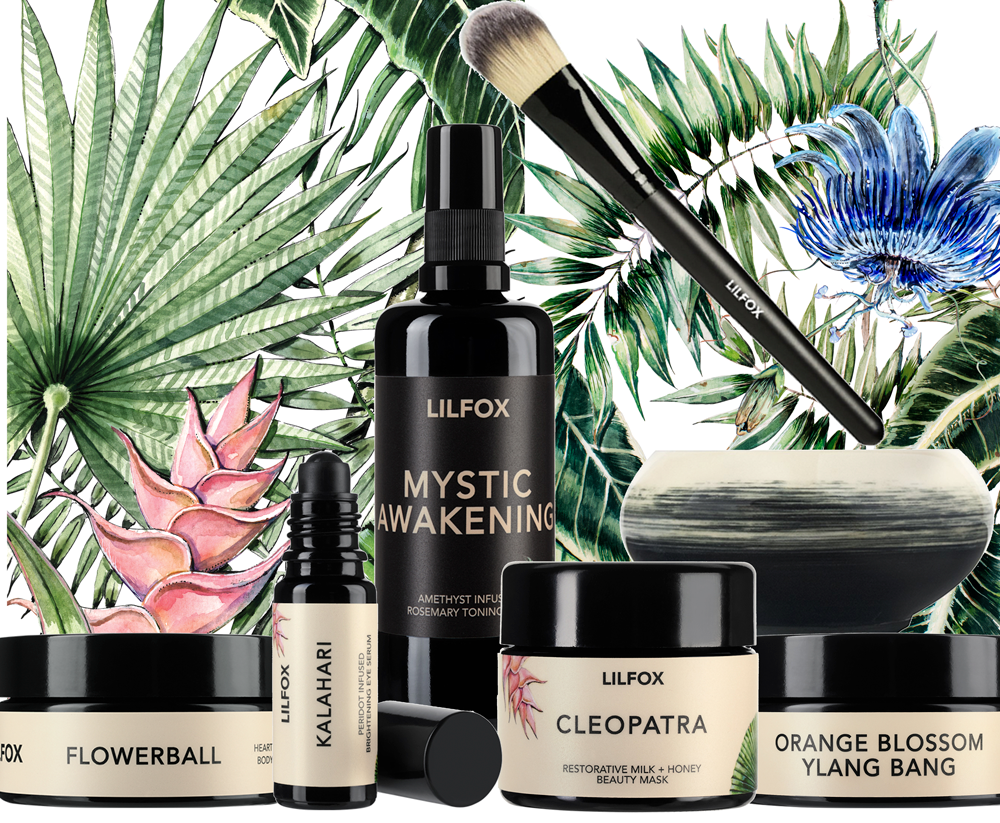 LILFOX is that lush, gift-worthy line you've been looking for. It's sleek and glam and, very likely, exactly the kind of thing your girlfriend/mom/sister really wants for the holidays! The scents are so complex, and many of them are more gourmand than plain floral. For that matter, this line is also likely what your husband/boyfriend/brother wants, too!
Made by Madame Fox, Alexis Rose, to be a sensorial experience, her training as a certified aromatherapist and essential oil educator is evident. Add in exotic ingredients, like wild-crafted essential oils, magical crystals, unrefined plant butters, and mineral rich clays and you begin to get the feeling that LILFOX is not your average oils-in-a-bottle kind of brand. But it's also not just about the mystical smells and feelings of being in a forest; Lilfox is serious skincare. Hydrosols replace water in all the formulations, concentrated phytonutrients are in every product, and, of course, all products are free from synthetics, fillers, and the usual nasties.
If I had to choose one "gateway"product— the thing that will get you hooked on LILFOX for sure— it would be the brand's gem of a bestseller, the Jungle Glow Rainforest Honey Enzyme Cleanser and Mask. The name already tells you most of what you need to know; I mean, Rainforest Honey?! Doesn't that make you want to slather it on your face? It can be used as a cleanser or a mask, or, if you scrub it into your skin a bit, its finely ground rosehip seeds can be used as a manual exfoliator. And, needless to say from this aromatic line, it smells amazing.
The Mystic Awakening Rosemary Toning Mist works beautifully alongside the Jungle Glow, and on its own, the mist makes a lovely gift— it's a great unisex product, so this could be a gift for almost anyone on your list! With its Amethyst Infusion thanks to crystals in every bottle, this 100% organic toner is particularly great for congested pores or oily skin.
4. ) ERE PEREZ – More Coming Soon!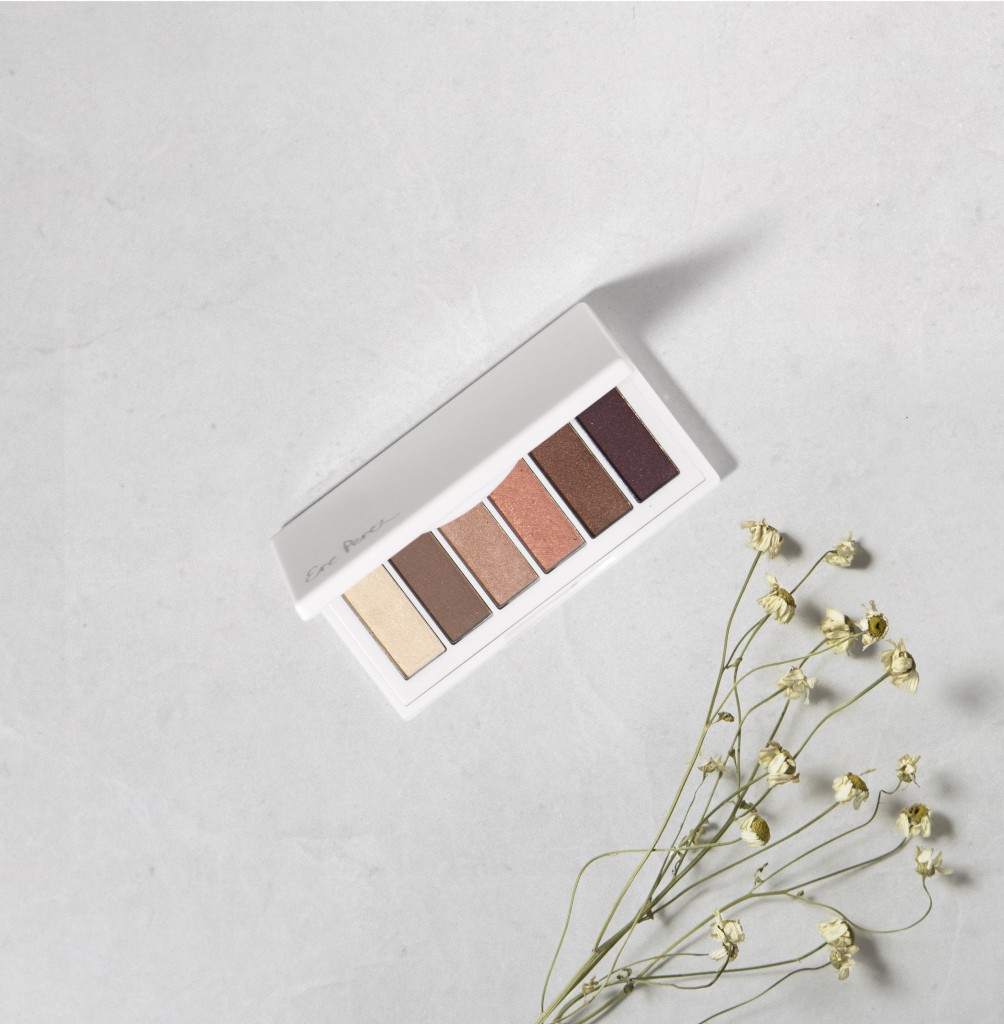 Have you ever looked at a Green Beauty brand and thought it might be too good to be true? I did when I first saw Ere Perez on Instagram. The Australian-based brand makes the most vivid colored staines, glosses, powders, and pots, and they even have a completely natural, non-toxic, waterproof mascara! I know! The Holy Grail!
Luckily for all of us, Ere Perez is not too good to be true; it's the real deal. It's Olive Oil Lipsticks, Chamomile Eye Shadows, Almond or Avocado Mascaras, Rice Powder blushes and bronzers… real ingredients you recognize, with incredible color saturation.
My entrée into this brand was the Beetroot Cheek and Lip Tint, which is so vibrant and vivid, I can't get enough of it. It reminds me of a stain I was really into, back in my pre-natural, Sephora days, but this one uses Beetroot to get the rich hue, but still lasts and lasts on my cheeks and lips. Also, you have to check out the Carrot Colour Pots! Those colors are all natural AND packed with hydrating antioxidants!
The Chamomile Eye Palettes are really gift-worthy, with a mix of matte and shimmering shades, making each one perfect for day and night use. They're 100% vegan, and of course, completely natural and suitable for sensitive eyes. They might just be so gift-worthy, you'll have to "gift" one to yourself. I know I plan to!
5.) Ayuna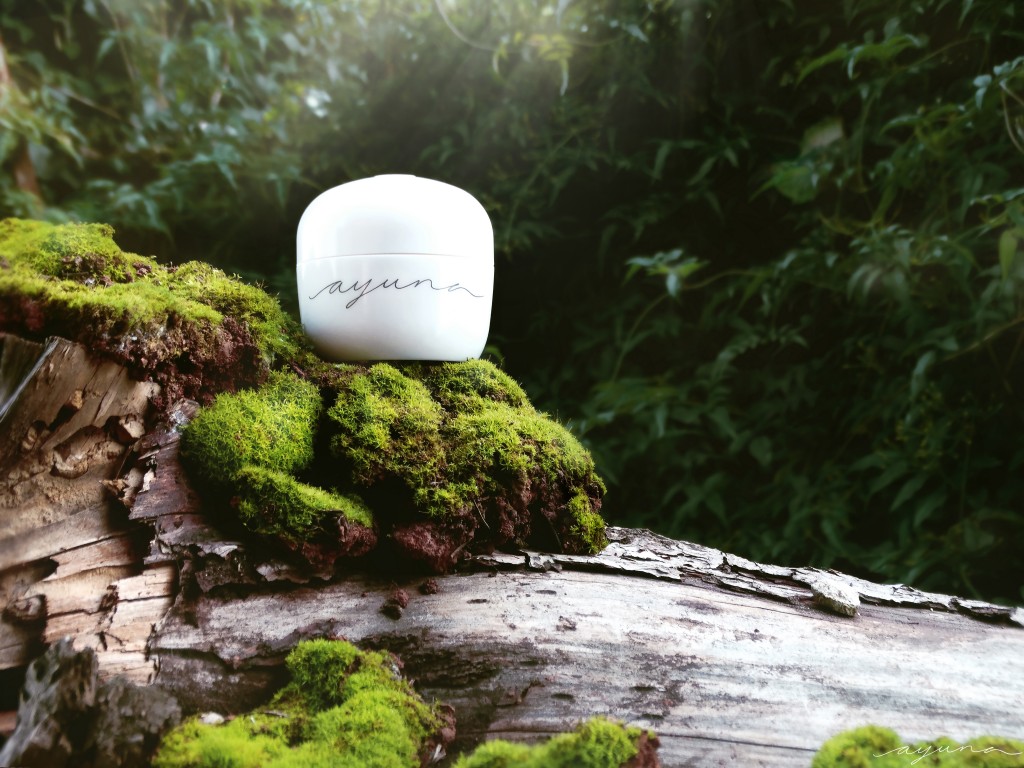 ICYMI, I wrote about Ayuna Less is Beauty recently, and still couldn't be more in love with this simplified-yet-still-luxurious brand! With each product doing double- or triple-duty, you get your money's worth and more, plus that all-natural scent I can't get enough of! Read all about it here and add something to your cart to help you reach the Gift With Purchase amount. You'll for sure thank me later! Or, if you buy other stuff and get the GWP, you'll be getting a $70 value Ayuna Cream II Natural Rejuvenating Treatment Rich, in deluxe 15 ml size, which is enough to get you hooked and then some!
And lastly, what about that discount I mentioned earlier? Well, we won't announce our site-wide discount deal until our Thursday (Thanksgiving) evening newsletter at 8pm EST so please make sure you're subscribed, and keep an eye out in your inbox. And, by all means, please get your wish lists and/or carts ready now! 🙂 Those Gifts With Purchase are going to go fast!
The amazing GWP features a lot of my personal favorite products, the first of which is  Ayuna's Cream II Rich, in a deluxe 15 ml size, which is a $70 value alone! Other products will include: Max & Me Circle of Protection Body Oil travel size, Vapour Organic Beauty Halo Illuminator travel size in a pot, a full size Fitglow Vegan Good Lash + mascara, a deluxe sample of Kjaer Weis' Lip Gloss in Affinity, One Love Organics travel size Easy Does it Cleanser and The Beauty Chef Antioxidant Inner Beauty Boost travel size. That's a total value of $175!!!!! (GWP for first 25 customers who spend $300 or more after discounts have been applied.)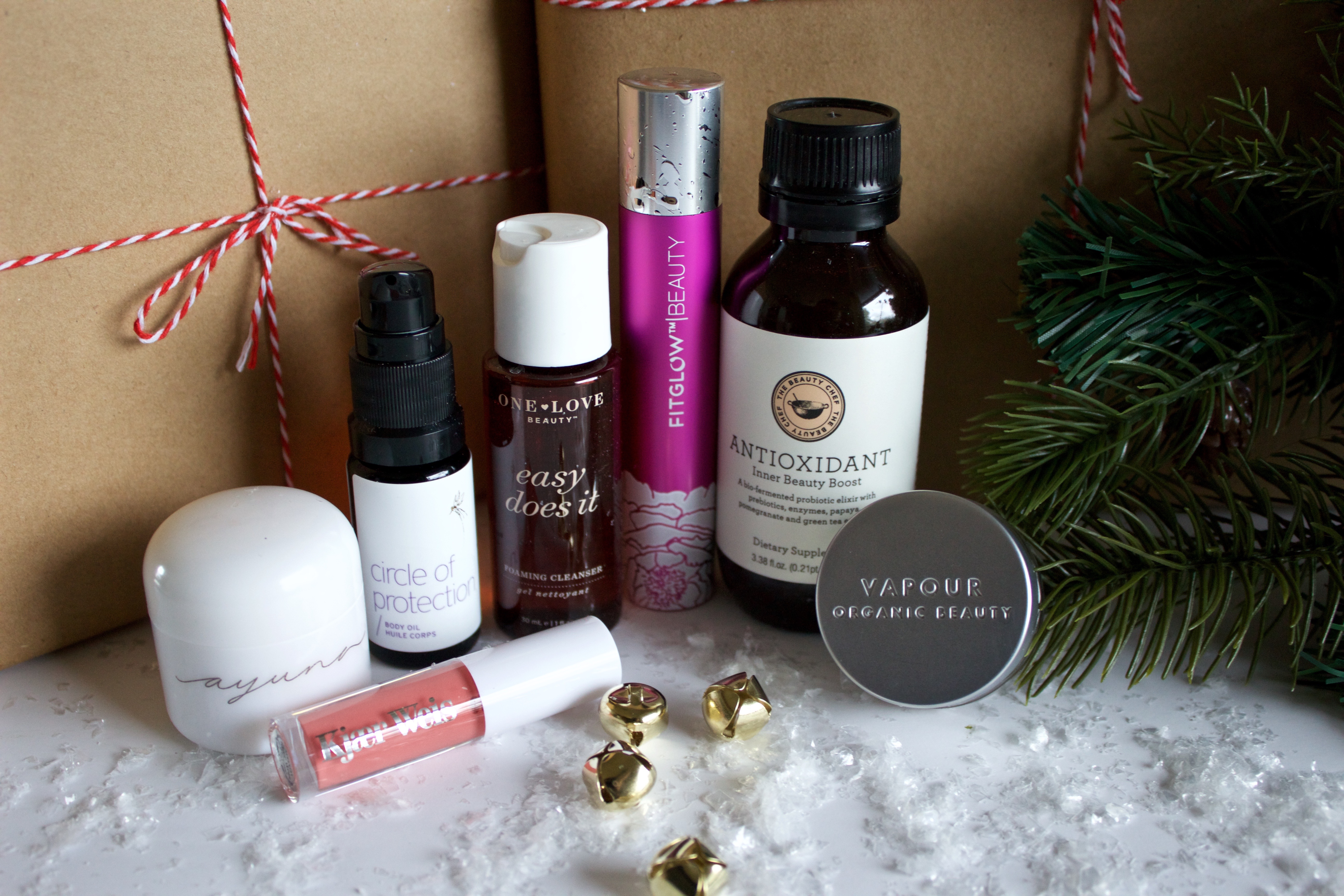 So, my fellow conscious shoppers, I wish for you cozy Thanksgivings spent with ones you love, lazy mornings the following day (with no trips to Walmart for the crazy door-busters!), full internet shopping carts, vivid colored, non-toxic makeup, gorgeous aromas in skincare, long-burning, natural candles scented with essential oils, amazing gifts with purchase, and love. Most of all, love.