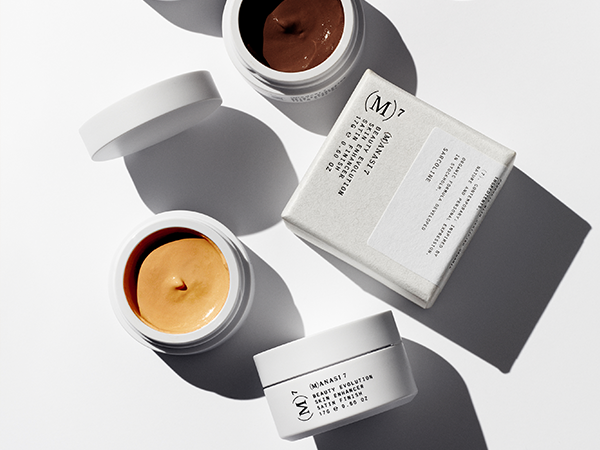 Recently, it was spring break for my kids. We had plans– all outdoors, of course– and then, as has been all-too common this winter in California, it rained.
We still did what we could, but as a lot of our plans were rained out, we had to find other things to do. After a few days of movies and boardgames (and coding apps and Garage Band on the iPad,) I busted out our old favorite activity from years back, when my kids were toddlers: Watercolor painting.
Since the kids have gotten older, we don't do art together as much as we used to, and I had forgotten the fact that, in addition to the fun they had with watercolors, *I* also really enjoy watercolor painting! I'm not great at it, but I really do love it. I love mixing new colors and using different brushes.
I hadn't, until that moment when we painted together again, put together how much my love of painting is connected to my love of makeup. I knew that makeup felt like daily self-expression, but I hadn't really thought about the fact that I loved the chance to use color and shimmer and powders and textures on my face like painting.
Around this time, I got a full set of makeup from (M)anasi 7 and it all became crystal clear to me:
Using (M)anasi 7 makes me feel like an artist. It's like finger painting, but with more purpose. The brand's many shades of creamy All Over Colours are designed to be mixed and blended for endless combinations. It is a minimalist brand with maximum possibilities.
If you haven't heard of (M)anasi 7 yet, you're not alone; it was new to me last month (Integrity Botanicals co-founder Terri is excellent at finding brands from all over the globe that fit with the site's high standards and excellent caliber). (M)anasi 7, a Swedish, minimalist beauty brand, was founded in 2018 by veteran makeup artist and cosmetic developer Susanne Manasi.
The thing that is so unique and appealing about (M)anasi 7 is that the brand's products are designed to be mixed– here's a preview of the All Over Colour guide on the Integrity Botanicals product page:
The creamy and nourishing formula can be worn alone or mixed together for a custom shade. Use the All Over Colour on lips, cheeks and eyes for an endless variety of results. It goes on beautifully when applied with the fingers, especially gently dabbed on your skin or lips. Use the warmth of your skin´s fingertips and apply sparingly and blend out. Repeat application for a more intense color on lips or cheeks.
For more shimmer or a slightly softer color, apply the (M)anasi 7 Bronzelighter or Strobelighter over any color. The pigments are very concentrated so a little goes a long way.
For added shine, apply All Over Shine Cristallo on top of the color as a lip gloss or under as a nourishing lip balm.
To make the formula more matte and more covering as well as lighten up the shade, mix in a small amount of the Skin Enhancer Eburnean and apply it on preferred areas. Preferred application technique – fingertips or lip/foundation brush.
I have had so much fun mixing and matching all of the gorgeous (M)anasi 7 products the brand sent me. My favorite combination at the moment is mixing Bronzelighter with All Over Colour Duras and a pop of All Over Shine Kaito for a shimmery, bronze-pink dream color that works on my lips, cheeks, and eyes! (And I highly recommend just using your fingers to apply– freshly washed fingers, of course!).
I also like mixing Skin Enhancer in Sarcoline with the Strobelighter in Heliconia to create a very subtle-yet-glowy concealer to brighten up my under eye area and highlight my cheekbones.
I've used All Over Shine Kaito as a lip gloss on its own many times, and I do love to mix in a bit of — wait for it, I'm a rebel!– Eyeglow Colour in Sublime to Kaito's clear shimmer, just to give my lips a metallic shine!
Speaking of the Eyeglow Colour, all of the shades of it are amazing, and I think Chaminade and Ayame also double as lovely blush/highlighters, and if you know my love of brown-ish eye products as lip products, then you know I love Jardin on my lips!
Finish it all off with the Custom Eye Brow Quad, where you can truly mix any shade on the spectrum of black/brown/grey/beige with the plant-derived Squalene infused powders, plus a few coats of (M)anasi 7 Precision Mascara and you're set for any occasion.
Basically, with (M)anasi 7, there are no rules! Mix and match! Make your own! Let your creativity shine! Finger paint! It all works– you truly can't make a wrong move when combining colors and textures. Experimenting is half the fun!