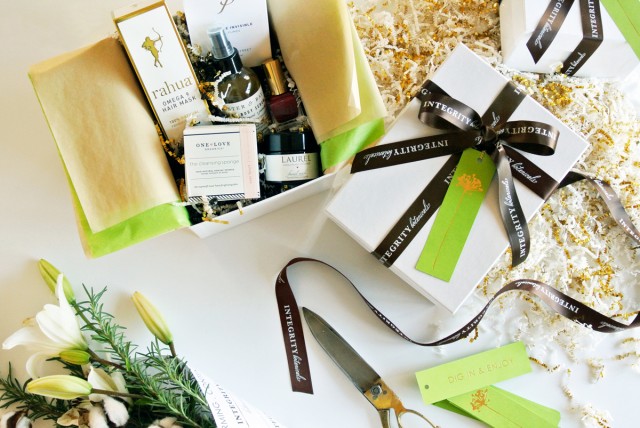 It's always fun to spoil your mom, isn't it? Think about all of the small daily kindnesses and sacrifices mothers make everyday. There's no better way to show a mother love than to give her a gift of beauty and pampering.
Here are 10 gifts that will make any mother feel adored.
Zoe Organics Mama's Ritual Bath Salts — Mothers everywhere will appreciate having this aroma-therapeutic bath blend on hand. Epsom salt pulls toxins from the body and provides relief for aching tired muscles while a blend of essential oils like geranium, lavender, eucalyptus, bergamot, frankincense, and ylang ylang sweep away stress.
LURK Eau De Toilette BS003 — This soft perfume is a mix of dry woods and citrusy sweet bergamot. Set into a base of USDA certified organic cane alcohol that is triple distilled for purity, LURK perfumes are well suited to women who don't enjoy typical mass produced fragrance but want to smell gorgeous.
KYPRIS Beauty Elixir I – 1,000 Roses — Mothers deserve roses, and like its name suggests, each bottle contains the essential oil of 1000 organic Bulgarian roses plus a range of natural actives like CoQ10 and Vitamin C Ester that repair signs of environmental damage to deliver a healthy, dewy complexion. This Elixir rejuvenates dull, tired skin while offering the heart-opening aroma-therapeutic benefits of Bulgarian rose.
Kari Gran Lip Whip — Perfect for busy moms on the go, you can wear Lip Whip on bare lips for a subtle but seductive sheen or over a lipstick for more gloss and moisture. Incredibly hydrating and protective, you get a nice amount of gloss and shine plus a little color, and they are easy to apply without a mirror for touch-ups.
Kahina Glow Box — Every woman wants glowing skin, and nobody deserves it more than hard-working moms. Kahina's Glow Box includes 1oz of Kahina's signature Argan Oil, 1oz of the Fez Body Serum and Kahina's Rosemary Lavender Argan Soap. Argan is a superior moisturizer that can also be used as a hair serum, and the Fez Body Serum is an exotic and luscious indulgence that's not to be missed — perfect for mothers who love to travel.
Zoe Organics Pregnancy Gift Set — Expecting mothers will be delighted with this ultimate care package. Belly Butter, Nipple Balm, Belly Oil and an aromatherapy blend called Refresh Oil are thoughtfully packed in a printed canvas storage bag. These products will be well loved during and post pregnancy for the gentle magic they work on skin that's truly put to the test.
nūdus Lipsticks — This organic handcrafted lipstick boasts 27 active natural ingredients chosen specifically for their healing and health enhancing benefits. Nūdus colors — there are 10 to choose from — are derived from flowers, herbs, fruits and minerals in the ayurvedic tradition. They are vibrant and long lasting, so skip the generic flowers this Mother's Day and gift nūdus lipstick instead.
La Bella Figura Modern Radiance Concentrate — This highly concentrated vitamin C gel cream is perfect for moms who seek to even and brighten skin tone. Harnessing the power of one of the world's most potent sources of vitamin C, Australian wild-crafted Kakadu plums, this formula is brimming with reparative antioxidants that help strengthen skin and promote collagen production. Moms who have spent lots of time outdoors with kids will appreciate this special treatment.
Aster + Bay Glow Body Serum — This black currant and jasmine blend gives moms a head-to-toe glow. Jasmine makes this body serum a delight to the senses and black currant oil is a practical and effective way to work anti-aging botanicals into your routine. This body serum is especially great for moms who have been exposed to the sun and elements a lot.
Perfect Mother's Day Gift Set: This weekend only, buy the May Lindstrom The Honey Mud + The Youth Dew and receive a Free Jasmine Garden Mist! There's not a mom in this world that won't fall in love with this luxurious trio. For more on why these May Lindstrom products are incredible for your skin and senses, see my recent review.
Shopping for Mother's Day? Gift wrap is available at Integrity Botanicals.