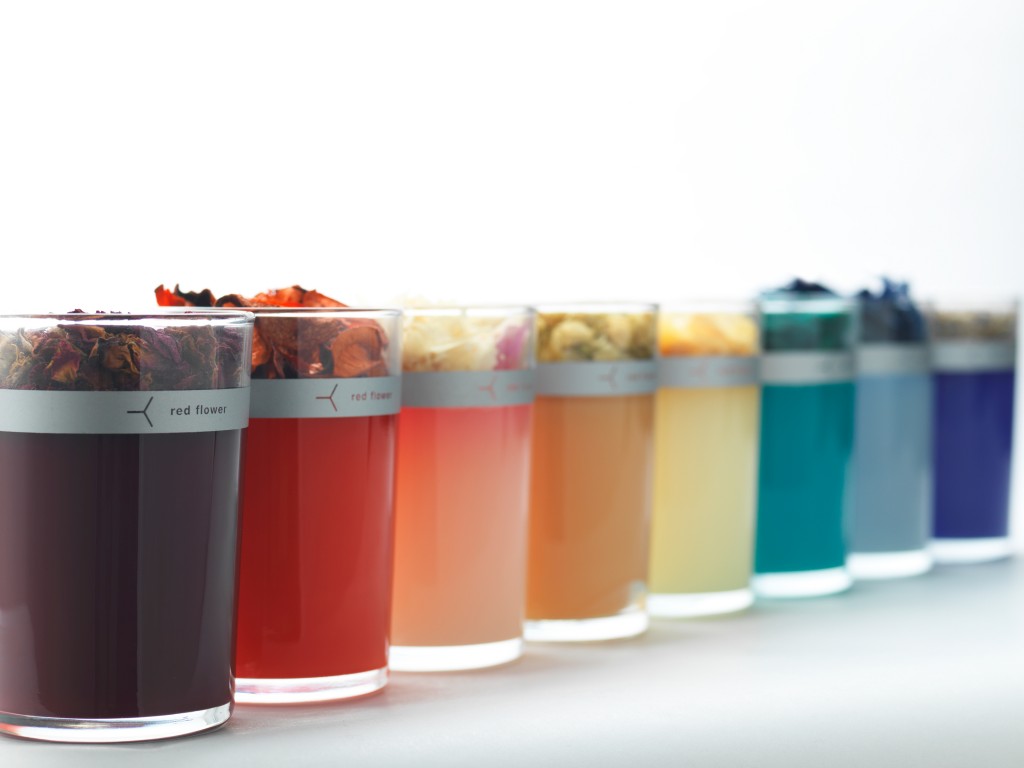 Many of you may know Red Flower for their gorgeous smelling candles, which first launched at Barneys NY in 1999. Candles were certainly my first introduction, and I admit to buying one for a Christmas gift years ago and loving it so much I kept it for myself (though I did buy another to gift, because they're that perfect!). Red Flower has since become so much more than a candle company, and the products that have helped this aromatherapy-focused brand take off are little treasures that everyone needs to discover.
Red Flower has just launched at Integrity Botanicals, and there's so much to share with you. Be sure to catch the special Red Flower offer below, but first here's the scoop on some of my favorites from the brand.
Before I became ingredient savvy and went fiercely clean with my product choices, I loved using moisturizers from The Body Shop and Lush, among others. There's something inherently relaxing about well-scented creams, which is one reason I'm so impressed with Red Flower's selection of moisturizers. If you're shopping for gifts, look no further than the Moisturizing Body Lotion or the Tangerine Fig Butter Creme, which anyone would adore.
The Moisturizing Body Lotion comes in seven scents, and each has a matching Purifying Body Wash. I tried the Icelandic Moonflower Moisturizing Body Lotion along with the Icelandic Moonflower Purifying Body Wash. First of all, the lotion is super creamy but sinks right in and leaves skin so soft, but the scent! It's a cool and calming blend of sandalwood, clove bud, rose absolute, sandalwood, palmarosa, lavender and armoise. It's purported to induce euphoria, treat headaches, asthma and insomnia, and I love how complex yet refreshing it is.
I also tried samples of the Moroccan Rose, Indian Jasmine (don't miss this, Jasmine lovers), and Italian Blood Orange Body Lotions. They are all lovely and complex but fresh, however, the Icelandic Moonflower is just what I need in this hectic holiday season. The matching Purifying Body Wash is a fabulous foaming shower gel that turns shower time into a lovely ritual and gently cleanses while lifting you up with fresh scent. Pair the body lotion and body wash for the perfect gift to yourself or others.
Red Flower has really mastered the art of the cream-based moisturizer. The Tangerine Fig Butter Creme is rich and luscious, and I'm keeping a little sample in my purse so I have it with me all day for hands and other dry spots. I'm also in love with the Arctic Berry Cloud Milk Cream, which completely lives up to its "cloud milk" name. This is both a body and face cream, but I've used it primarily as a face cream. It's the perfect level of moisture, and I can't stop touching my velvety-soft skin once it sinks in.
Speaking of soft skin, the Lemon Coffee Blossom Olive Stone Scrub is a luscious treat that everyone deserves to indulge in. Its bright lemony coffee scent is invigorating, and the scrub is on the gentle side—just enough to exfoliate. While this scrub leaves skin completely moisturized, it also has a toning effect thanks to the coffee, which helps tighten and shrink cellulite and the blood vessels, helping to reduce the appearance of varicose veins. You'll feel ultra relaxed yet fresh and new after a treatment with this scrub.
Of course, Red Flower still does candles to perfection, and their Petal Topped Candles are as pretty to look at as they are to burn. I have the Ocean candle, which is a cleansing blend of clove bud, cardamom seed, laurel leaf oil, copaiba oil, and eucalyptus leaf oils. It's perfect for opening up your lungs and helping you breath while also giving you a boost of energy. The candle is topped with scented petals that you can keep in a drawer or anywhere you want to add a little freshness. It's a beautiful touch. I think you're going to love Red Flower, and they offer so many products that are perfect for gifting, so be sure to add them to your list this holiday season.
Receive a free "Little Flower" Candle of your choice (Indian Jasmine OR Lavender/ 1.5 oz, 15 hour burn time, $14 value) with your purchase of 2 or more Red Flower products from Integrity Botanicals. One free gift per customer while supplies last.  Upon checkout enter code: JASMINE OR LAVENDER