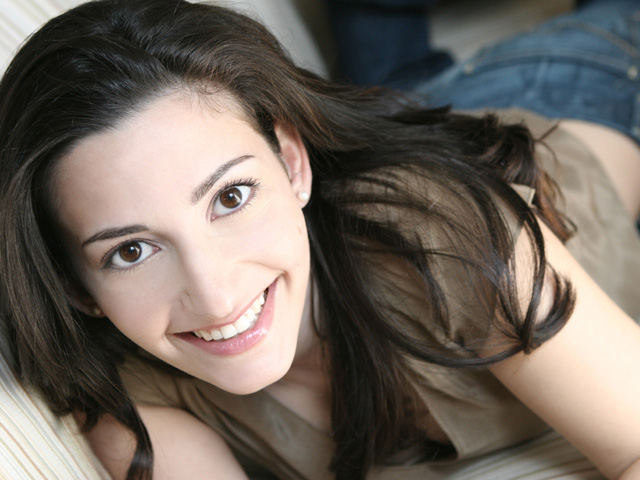 Hello green beauty lovers! Today I'm writing to introduce you to Emily Barth Isler, who will be writing for the Integrity Botanicals blog starting this month.
I am so excited for you to get to know Emily and for her to share her wealth of knowledge with you, but first I'd like offer my heartfelt thanks to all of you for reading my posts over the last few years, and to Marc and Terri for providing a forum for discussing the ins and outs of green beauty.
From the ingredient spotlights to product reviews and founder interviews, it's been a true joy to connect with you and share the best of green beauty here at Integrity Botanicals. While I'm passing the torch on to Emily, I'm thrilled to remain part of the Integrity Botanicals community via my natural fragrance line, Florescent, and I'll be eagerly reading alongside you as Emily shares her thoughts and experience moving forward.
Without further ado, I'm pleased to introduce Emily and share a bit more about her in this fun interview.
Susannah: Welcome to the Integrity Botanicals family, Emily! Can you tell us a little about yourself?
Emily: I write about healthy, natural beauty for a variety of publications including Allure, Popsugar, and Well Rounded. A former child actress, I performed all over the world in theatre, film, and TV, always knowing I really wanted to write full-time. I spent several years in New York writing episodic television for the web and a lifetime writing YA short stories and plays. I hold a B.A. in Film Studies from Wesleyan University, where I took all the creative writing classes I could find, my favorite of which was taught by none other than Lemony Snicket himself! I live in Brooklyn with my husband and our two children. I'm the author of 3 books for kids and young adults and co-creator of the natural beauty blog, Product Junkies Rehab. I love coffee and podcasts, and am so good at watching TV it should be considered a skill.
How did your journey with green beauty products begin?
I credit my BFF, Jordan, for getting me into both Green Beauty and writing about it. For a long time, we loved to email each other about what beauty products we were testing out, and when I gave her a vitamin-infused lip gloss for her birthday, Jordan started looking into ingredients of the products we used. We were both really into organic food and healthy living, but it hadn't occurred to either of us to be aware of the ingredients in our makeup or skincare as potential health hazards.
Like so many people, I had this blind faith in the "system"–I assumed that anything that passed regulations and got to the shelves of my drug store must be safe. I had no idea, then, how un-regulated the cosmetic industry was! I also had no idea that what we put on our skin gets into our bodies and bloodstreams. I assumed that the surface was a barrier, and that it didn't really matter what I put on my skin. Clearly, now, I know I was wrong! 
So, once Jordan got me hooked on researching what was in my cosmetics, we started a blog together, just for fun. This was back in 2010, and I've been writing about clean beauty ever since! Along the way, it's become more than a passion for me, and turned into a job! How lucky for me that it can still be both!
What's your overall philosophy with regard to skin care and skin health?
I'm really, really particular about ingredients, which is one reason I'm so excited to be working with Integrity Botanicals– no one else is as strict as I am about synthetics and artificial colors, etc. It's a pleasure to find a retailer like Integrity Botanicals where I can blindly trust that everything meets my standards. I just feel like there are so many great options out there, we can find things that are truly clean and green, so why settle anything less? 
I have noticed a difference in my own health since switching to all-natural, mostly organic products, and I recognize that being able to do so is a ridiculous luxury, and not everyone can make this choice, but I really want to find a way to make clean, non-toxic products available to more people. It's something I'm working on. A lot of people see it as a "beauty" issue, but it's not– it's a health issue. Our own health, definitely, but also the health of the planet. So there are a lot of good reasons to be picky about what we put on (and, thus, in) our bodies. 
What are a few products you can't live without?
A few?!?! How can I just choose a few????? I would be lost on a desert island, but if I HAD to choose just a few things, here they are:
I have a serious thing for Balms, and these are my top 3: CV Skinlabs Balm, Maya Chia's Waterless Wonder Balm, and Laurel Whole Plant Organics' Healing Balm.
I rely on Osmia Organics Spot Treatment for hormonal breakouts, and it really works! W3LL PEOPLE's Bio Tint Multi-Action Moisturizer SPF 30, and their Expressionist Mascara are two of my makeup must-haves. I use Rahua's Color Full line for my hair, even though I don't actually color my hair! I just love how moisturizing it is! 
Vapour's Stratus Soft Focus Skin Perfecting Primer and their Foundation are long-time favorites, and I love Hynt Beauty for lip gloss (they make a nice brown– why don't more people make dark brown lip products?!) and also Hynt's powders are just the best. And see my evening skincare routine, below, for more skincare favorites! I have so many can't-live-without products so you see why I do this for a living. It's truly a passion!
Do you have a favorite beauty ritual?
I really used to dread washing my face at night. When you're tired, it just seems like one more annoying thing to do before crashing. But since I've gotten more into skincare, I've found those nighttime rituals to be this beautiful, meditative part of my pre-bed routine. It's quiet, and I'm alone– my kids are asleep, my husband is reading or asleep, and I get to use these great-smelling, healthy-for-me products to pamper myself as I prepare for bedtime. I started seeing it as a luxury, not a burden, and that's been a really nice ritual.
I usually use an oil, like Maya Chia Beauty's The Great Cleanse, or Josh Rosebrook's Herbal Oil Infusion, and then wash with my favorite foamy cleanser, One Love Organics' Easy Does It. Then I mist with a toner– currently loving Amly's Silver Rich Mist and Mun's Anarose Hydrating Rose Toner— and then follow with an oil. I constantly change it up, but come back to Maya Chia's Supercouple and Vintner's Daughter the most. Then, I put on either my beloved Vital Balm Cream by Josh Rosebrook (I wrote a whole article about it for Allure!) or, if I want something a little lighter, One Love Organics' Skin Dew Coconut Water Cream. 
Do you have a favorite natural ingredient?
Choosing one would be, as they say, like choosing a favorite child– impossible. But I do have a few things I think are pretty great, like Chia Seed Oil (everything Maya Chia, obviously!). I love Gardenia, so OLO's Gardenia and Tea Antioxident Body Serum is a treat. Jasmine is another scent that really speaks to me, and that's in a lot of things, so I always look for anything with Jasmine! And, last but not least, I really like Blue Tansy, which I get in Josh Rosebrook's Vital Balm Cream and Advanced Hydration Mask, and May Lindstrom's Blue Cocoon. 
That's a wrap! Look for Emily's first blog post later this month! With love and gratitude, —Susannah