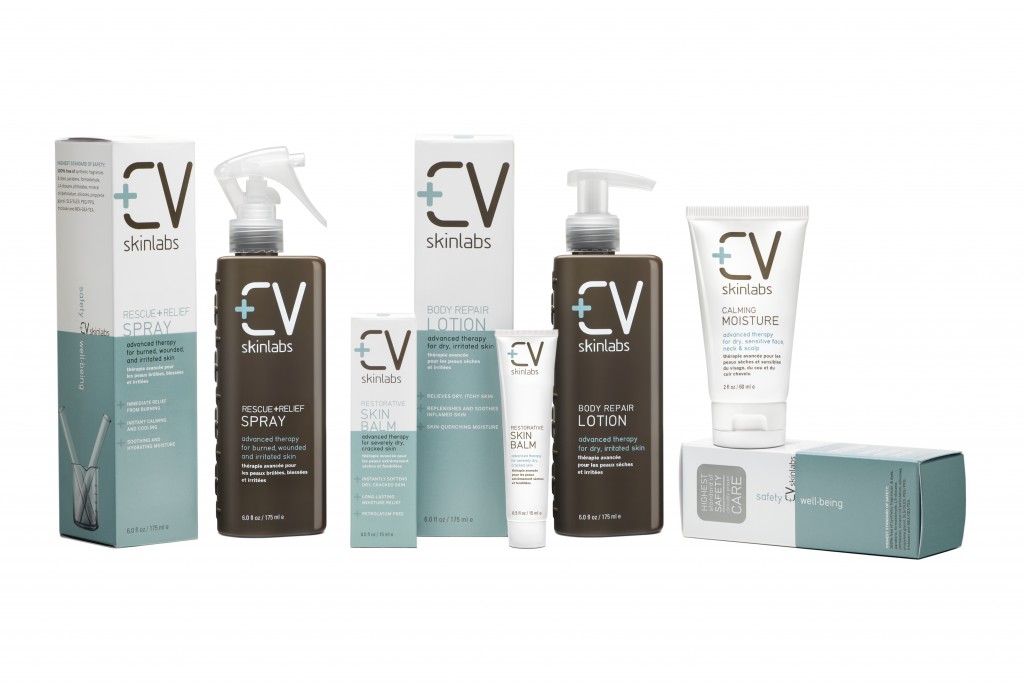 To celebrate the launch of CV Skinlabs, Integrity Botanicals is giving you a free travel size Rescue + Relief Spray with any CV Skinlabs purchase. Code: CVRELIEF
Good news! CV Skinlabs is now available at Integrity Botanicals. If you haven't tried CV Skinlabs, you can count on these products to deliver. This healing skincare line has become an absolute staple in my home. We use their products for basic skincare maintenance and for first aid needs, too. In the summer I rely on the Rescue + Relief Spray more than any other product to treat sunburn, heat rash, razor burn, and anything else that the summer elements throw my way. Redness and irritation practically disappear, and it's healed sunburns more quickly than anything else I've tried — and by quickly, I mean instant relief and back to normal in a day.
CV Skinlabs delivers results in the winter, too. Dry, chapped skin is easily healed or prevented with the Restorative Skin Balm and the Body Repair Lotion. I keep the Body Repair Lotion next to my kitchen sink to prevent the dryness and damage that accompanies frequent hand washing. My husband is less diligent about moisturizing and has already had a bout with cracked, sore knuckles since we began running the heater this winter. He applied the Restorative Skin Balm several times a day. In just a few days his chapped hands were completely healed. CV Skinlabs also helps with skin conditions like eczema. The community over at No More Dirty Looks consistently ranks CV Skinlabs as one of the best at providing relief for eczema.
It's no accident that CV Skinlabs has such a healing effect. The line was developed for cancer and chemotherapy patients with extra delicate, inflamed, and sensitized skin conditions. CV Skinlabs includes a unique blend of healing, anti-inflammatory ingredients in every product. They call it the Tri-Rescue Complex, and it includes turmeric, reishi mushroom, aloe, beta-glucan, and St. John's wort. All of the products have a neutral sent and are perfect for the whole family.
Integrity Botanicals is giving away a full size Rescue + Relief Spray and Body Repair Lotion! Enter below to win!