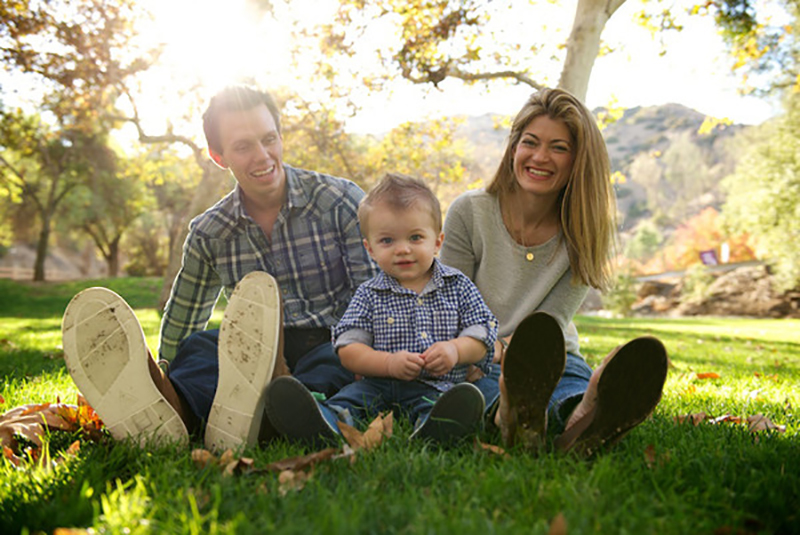 Is there something you're super passionate about that you can't get enough of? Do you spend every chance you get thinking about it or talking about it? Maybe it's a favorite hobby, project or organization you're involved in. For a growing number of us, that passion is safe cosmetics and personal care products.
It only takes a few minutes of talking with Terri and Marc of Integrity Botanicals to understand that their passion for green beauty has led them to make change in the beauty and personal care industry one customer at a time.
If you're reading this post, you're likely already familiar with the finely curated selection of non-toxic, luxury products that Terri and Marc stock, but you may not know much behind Integrity Botanicals' process for deciding what's safe to carry and what's deserving of your time. I asked them to share a little bit about their approach to give you a behind the scenes peek at what Integrity Botanicals is all about.
Susannah: When did you realize that the personal care products industry is riddled with harmful ingredients and what made you resolve to change that as a retailer?
Terri: In late 2010, I was gifted the book "No More Dirty Looks," by Alexandra Spunt and Siobhan O'Connor, from my sister. The book was an eye opener for me with the use of harmful ingredients in skincare products and false marketing claims of products being dubbed with being "natural." After reading the book, both Marc and I went out into the market and started reading ingredient labels listed on the back of products and were in awe of how poorly regulated the cosmetic industry was. As health conscious individuals ourselves, I couldn't believe how we were misled to believe all of the false marketing presented on the front of a product. We set out to find truly natural products and tried dozens. It was really fraught with trial and error and a lot of money was wasted on products that didn't perform well. Our personal struggles were inspiration for an online store that would do all the research for you so customers could feel confident that they were receiving high quality products that were both safe and effective. It took us about a year of researching and trying hundreds of products before we launched our site. Integrity Botanicals was born on November 1, 2011. To this day, we still personally evaluate every single product we sell. You should see our bathroom counter!
Integrity Botanicals is committed to stringent ingredient safety standards and you refuse to carry products that contain harmful ingredients. Are there some ingredients that are scarier than others? What are the worst offenders in your opinion?
Marc: We think way at the top of the list would be parabens and artificial fragrance. Parabens exert an estrogenic effect in the body, which is bad news for both men and women alike. In women, it is well established that effects of estrogenic activity is linked to several forms of breast cancer. Critics argue that the estrogenic effect of parabens is decidedly weaker than the estrogen found naturally in humans, but one has to consider the potential cumulative effect over time of dosing yourself multiple times a day with parabens given how prevalent their use is in conventional products. It is kind of like smoking cigarettes. One cigarette probably won't give you cancer, but when used chronically over years you are taking a serious gamble with your health.
The scary thing about artificial fragrance is that because of laws protecting the rights to proprietary scents, manufacturers don't have to reveal what is used in their blend.   It is often chock full of all sorts of nasty stuff, such as petrochemicals like phthalates, which include among their laundry list of side effects to be skin and respiratory irritants, allergens, hormone disruptors and carcinogens, just to name a few.  
Integrity Botanicals made a conscious decision not to carry products with phenoxyethanol and dimethicone, two ingredients that are often found in otherwise clean products. Can you tell us more about your decision to exclude these two ingredients?
Marc: Phenoxyethanol and dimethicone seem to be two ingredients that fall into the green beauty grey area. There are a number of brands who produce otherwise "clean" products who will include one or both of these ingredients. While dimethicone is technically naturally derived (it comes from silica or sand), it needs to undergo significant chemical processing to arrive at the usable form you see in cosmetics. Dimethicone consists of large molecules that sit on top of the skin and form a layer that locks in moisture. While this layer may help retain moisture, it can trap bacteria, sweat and sebum and doesn't allow skin to breathe. This can be bad news, especially if you are acne prone.  With phenoxyethanol, there are some studies which suggest it is neurotoxic. Back in 2008, the FDA issued a warning about a nipple cream containing phenoxyethanol stating "Phenoxyethanol is a preservative that is primarily used in cosmetics and medications. It also can depress the central nervous system and may cause vomiting and diarrhea, which can lead to dehydration in infants." Further research seems to be inconclusive on phenoxyethanol. We really look at it as just being better to err on the side of caution with both ingredients. We think we have been able to offer our customers an amazing selection of products without having to compromise on these ingredients.
What are a few of your favorite healthy ingredients for skin or hair care and why do you love them?
Marc: Barbary Fig Seed Oil (also known as Prickly Pear Seed Oil) ranks high for me in terms of skin care. It really does such an amazing job of balancing my skin and calming inflammation. It has been a real game changer in my skin care routine. It also works well with many skin types so it is always something I recommend for people to try when looking for a new face oil. I personally love La Bella Figura's 100% Organic Barbary Fig Seed Oil.
Terri: For skin care, I personally love all of the benefits that aloe vera leaf has to offer. I have combination skin but can tend to be on the drier side with flair ups. I also have extremely sensitive skin. Aloe vera helps soothe and calm inflammation and is an excellent moisturizer for the skin. It is also loaded with antioxidants, such as Vitamin C, E and beta carotene, which all help with skin elasticity. I continually go back to Kahina's Facial Cleanser, which is made in a base of aloe leaf juice and I am loving Kypris' Antioxidant Dew most recently. The Antioxidant Dew is calming, moisturizing and leaves me with a healthy glow and doesn't feel greasy.
For hair care, I also love aloe vera for the same reasons as skin care and also jojoba oil and rosemary. I have a very sensitive scalp that can at times feel dry and itchy, especially when I'm under a lot of stress. I used to suffer badly from Psoriasis. Ever since I've changed from conventional products to healthier alternatives, it has made a huge difference in the condition of my hair and scalp. If my scalp gets irritated, dry or itchy, I love to use Yarok's Feed Your Sunshine Serum, not just in the summertime but all year. The base of this product is jojoba oil, which deeply hydrates and relieves dryness. It also contains aloe vera oil, plus pure essential oils that help calm scalp irritation. I get immediate relief from using this serum. I have religiously used Yarok's Feed Your Ends for 3 years as well and one of the main ingredients is jojoba oil among others. The jojoba oil in this leave-in gives my very dry hair the right amount of moisture it needs without leaving it greasy. I am also a big fan of Rahua's Classic Shampoo and Conditioner, which are both made in a base of aloe leaf extract and contains rosemary. Rosemary is stimulating, purifying and has been shown to improve dandruff and balance oil.
They have such great information to share—we should hear from Marc and Terri more often!