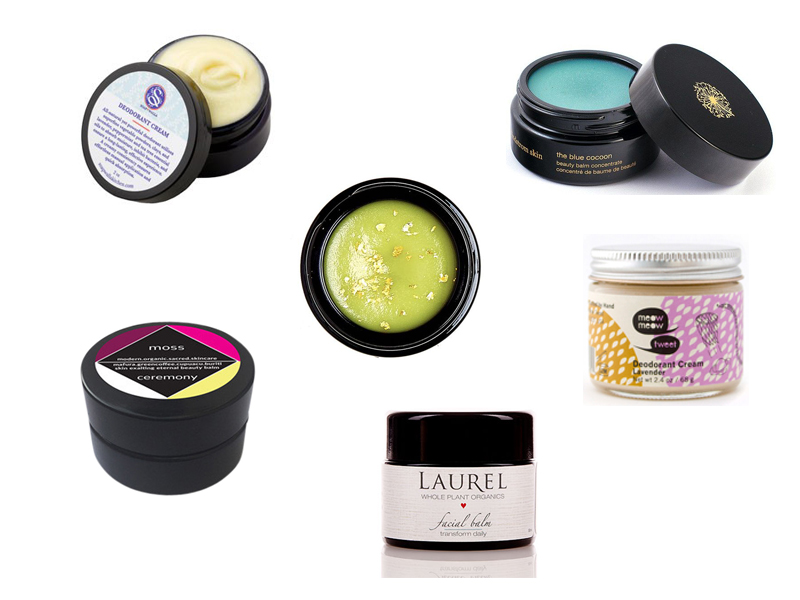 We love silky botanical balms like the Mahalo Rare Indigo Balm and Laurel Healing Balm , but one hot summer day on a postal truck and these precious balms can and will melt. Products like these are free of unnecessary fillers, stabilizers and hardeners, so even just 10 degrees above room temperature can cause a balm to lose its structure. The purest most absorbent balms will turn completely liquid in heat, but this in no way compromises the efficacy of the product. Maybe it arrives in a solid state but the texture is no longer silky smooth. If your balm has a grainy texture to it, that means the balm melted and then re-solidified at room temperature. The grains are solid lipids that melt into the skin—the texture has just changed due to the temperature fluctuations. There is nothing bad about them!
If your balm turns liquid, the best way to fix it is by putting it in the freezer for 30 minutes. This should restore your balm to its original texture. If you want to correct graininess or take extra care to ensure that the balm returns to its silky state, place the jar in a bowl of very hot water. You want it to fully liquefy. If it's a glass container you can put it in the microwave without a lid for 10-20 seconds instead. Mix the contents thoroughly and gently move the jar to your refrigerator. Leave the balm there overnight to restore. You can return the balm to room temperature before use or keep it chilled for an extra soothing treat.
Integrity Botanicals offers complimentary ice packs during the summer months. Just request this service with your order in the comments section upon checkout. The cold ice packs are re-usable and non-toxic, of course! If you're unsure whether one of your products might melt in transit, note that it's common with certain products that contain shea butter such as balms like May Lindstrom The Blue Cocoon, Moss Ceremony Balm, Lina Hanson Global Treasures; deodorant creams from Soapwalla and Meow Meow Tweet; and body balms from Meow Meow Tweet and Captain Blankenship to name a few.  Not to worry! Just request your ice pack or follow my tips and enjoy your new beauty treats.