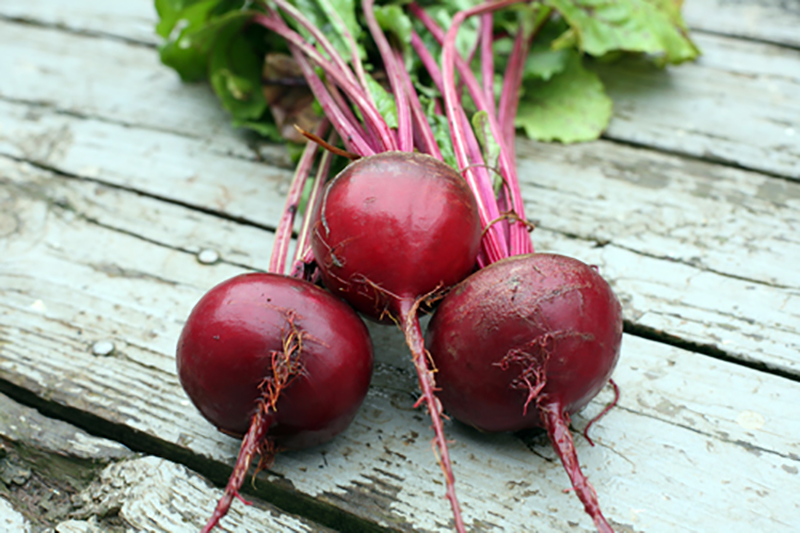 This is the time of year when we start to crave warm, comforting foods that nourish our souls as much as our body. It's no longer the time for ripe tomatoes or fresh corn, and those spring greens and asparagus appear only in our dreams. The season calls for heartier and grounding fare that can sustain us through darker days and cold, cold nights. While Thanksgiving is around the corner and we're still in harvest season, I already have my mind on the root vegetables that will keep me feeling full and provide a healthy boost of energy through the season.
Beets are hands-down one of my favorite root vegetables—mildly sweet but very of the earth. I sometimes think I can taste the soil they were raised in, and I mean that in the best possible way. Plus, with all that beautiful color you know beets are a healthy choice. You can thank betalains for the beautiful pigment in beets, and much like anthocyanins in other red vegetables betalains offer the antioxidant and anti-inflammatory support we need as well as detoxification. Betalains bind to toxic substances in your cells and allow them to be flushed from your system. How cool is that? Additionally, beets are rich in folate, manganese, potassium, copper, magnesium, phosphorus, vitamin C, B6 and iron. So go ahead and indulge in beets. Your body will thank you!
How to make Roasted Beets…
Ingredients
 1 bunch of beets
1-2 tablespoons olive oil
1 ½ teaspoons fresh minced thyme
salt and pepper to taste
1 tablespoon balsamic or red wine vinegar
To make…
Preheat the oven to 400 degrees.
Remove the tops and the roots of the beets and peel off the skins with a vegetable peeler. Cut the beets in 1 1/2-inch chunks.
Place the cut beets on a baking sheet and toss with olive oil, thyme leaves, salt, and pepper. Roast for 35 to 40 minutes, turning once or twice with a spatula, until the beets are tender. Remove from the oven and immediately toss with the vinegar. Sprinkle with salt and pepper and serve warm.