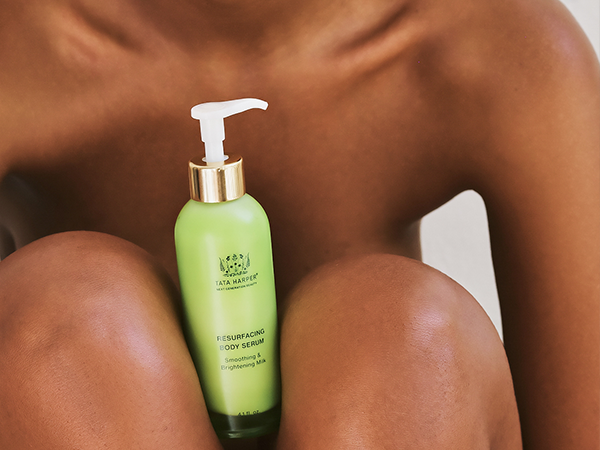 By now, you've no doubt seen several variations of the "beach body" meme:
"How do you get a beach body?
Have a body
Take it to the beach
Congratulations, you have a beach body!
I love this meme for many reasons; dismantling the oppressive patriarchy that has, for generations, told women they had to look a certain way to do certain things is probably the best reason! But I also love it because it's simple. And funny!But is going to the beach actually that simple? [Side note: Um, not if you have toddlers or small children! Then going to the beach is A Whole Thing. Packing water bottles and snacks, getting sunscreen on all children and not on any furniture, then someone has to go to the bathroom, someone else needs a specific towel that is nowhere to be found, now the phone rings, and before you know it, it's lunchtime. Fun!]
For me, the reality of going to the beach is somewhere between "put on a bathing suit" and "wrangle a houseful of toddlers." While I do have kids, they're getting older and can apply their own sunscreen (hallelujah!) and, if I remind them 87 times, they can pack their own snacks. But while I firmly and passionately believe in the "your body is just right as it is, wear the darn bathing suit and have fun" concept, I still do like to put some energy into my skincare and haircare for beach days. This is not at all about how my skin/hair/body looks to everyone else on the beach (who cares?! I'm there for ME! Not for THEM!) but because I care about how my skin FEELS and, more importantly, how it's going to feel the next day (i.e. not sunburned!).
I think that taking care of your skin, hair, and body is important, obviously– I write about beauty products for a living!– and for most people, the beach is where we show the most skin, get the most sun, and expose our bodies to the elements the most, which makes it an event to prepare for! Here are my tried-and-true beach-ready tips and product picks. And don't forget: you already have a beach body! Now, let's just protect it from the sun, keep your skin feeling healthy, and keep your hair from getting messed up!
For face and body protection SPF:
I'm willing to bet that no one is surprised that my number one suggestion for keeping your skin healthy at the beach is going to be sunscreen. My friends are shocked when I tell them that, when I was a kid, we rarely applied sunscreen, even at the beach! It was the 80s– things were different. We didn't know as much about UVA and UVB rays, sun damage, and besides, the sun was not as strong then as it can be now (thanks, climate change!). So despite getting a later start on this, I'm now pretty passionate about wearing sunscreen. All the time. All over.
My go-tos this summer include:
[FACE]
– Solara Suncare Time Traveler Ageless Daily Face Sunscreen: This one is on the thicker side, and it's water resistant, so I love it for times when I'm going to swim or sweat a lot!)
– Solara's new Fortune Teller Brightening Sunscreen Serum: a truly unique, magical serum with a lighter texture than the Time Traveler, and still it's SPF 30!
– Josh Rosebrook Nutrient Day Cream: a classic, a staple, the OG! Available in tinted or non-tinted.
– Hynt Sun Prep: a great lightweight option, it goes on clear and contains titanium dioxide.
[BODY]
– Everything Babo Botanicals for my kids (and for my husband and me, often, too!). I especially love that they make a spray-on sunscreen, which is so light and easy, and key for wriggly little kids (and older kids) who don't want to stand still.
– Solara makes two amazing body SPF options,  Glow Getter for a little shimmer, and Clean Freak for the same great protection with no shimmer.
– Raw Elements is another one of my go-to brands for sun protection. Their Face Stick has saved me on-the-go so many times I've lost count! I keep one in my bag at all times.
– Hurraw Sun Lip Balm: Okay, lips are technically on the face, but I like to include this in the body section because I think a lot of people think that wearing something on your lips is "makeup," even if it's sheer. That is not the case. All people of all ages, gender expressions, and makeup preferences need to wear SPF on their lips. Seriously. You do not want to burn your lips. Ouch! It's $5. Get several and don't leave home without it!
For Body prep for exfoliated, smooth, soft skin:
A great way to make sure your skin is healthy and ready to face the salt, sand, and sun with resilience is to make sure it's exfoliated, moisturized, and nourished. There are several ways to do this, including with the use of tools like body brushes, products like body scrubs, and the cool new trend of using facial-level ingredients in products for the body!
Here are my picks:
[TOOLS]
– Dry brushes are awesome!  Welcome Esker to the Integrity Botanicals family, everyone! I'm so excited. I've been a fan of this brand for so long– they make excellent body care tools (dry body brush, body plane) and this intoxicatingly-good-smelling firming body oil that I adore. Also relatively new to the IB fam is Milk + Honey! They, too, make an excellent dry body brush, plus all the lotions, soaks, and bath bombs your heart could desire.
[SCRUBS]
– Organic Bath Co. Body Scrubs Sublime and Indie Lee Coconut Citrus Body Scrub have delicious coconut scents, which is very appropriately beachy! One Love Organics Botanical C Body Polish has a nice, fruity pineapple smell, which always makes me think of beach cocktails!
[MOISTURE]
– At night, I adore applying Osmia body oils directly after a shower for a big dose of moisture. Obviously, I like the Night scent for nighttime, but I've also been known to use it during the day (I know, I'm wild!) and to use Light or Naked at night.  For daytime, I love
Rahua Enchanted Island Lotion Mist, which is lighter and smells amazing. It absorbs quickly and provides natural, plant-based UV protection.
[MAGIC]
– Tata Harper has a new Resurfacing Body Serum! Much like her beloved Resurfacing serum for face and her cult-following-worthy Resurfacing Mask, it contains fruit-based vitamin C, plant-derived vitamin A, AHA superfruits, orange peptides, and hyaluronic acid. Chocolate Sun Self Tanner uses ECOCERT DHA Derived from Sugar Beets (Dihydroxyacetone), so you can completely avoid the sun while at the beach, yet still come home with a glow! Choose between the aloe-based Tanning Gel (best for medium to dark skin) and the silky Tanning Cream, which comes in three shades.
***Important note here: if you're using any kind of exfoliator, which include physical exfoliators like the above body brushes, scrubs, and chemical exfoliators like Tata Harper's Resurfacing Body Serum, it's EXTRA important to be diligent about sunscreen! Exfoliating means getting rid of the top layer of dead skin cells (yay!) to reveal fresh, newer skin cells (aahhh!) but it does mean you might be more sensitive to the sun (oooooh.) so keep on top of that sunscreen– see above for my faves!
For Hair:
– Captain Blankenship has done an absolutely beautiful rebrand, and I'm an especially huge fan of their Texture Sea Salt Spray (now in gorgeous aluminum packaging!) for that beachy look.
– I can't say enough great things about Innersense's I Create Shine, a silicone-free oil that contains cranberry seed oil, which safeguards against harmful UV rays and other environmental damage– key for time in the sun. It is my new favorite smell in the world, and it's a dry-ish oil that never leaves my hair looking or feeling greasy, even when I use it constantly because the smell is so great!  I also love Innersense Quiet Curl Control Cream for moisture and antioxidants, as well as their tried-and-true Sweet Spirit Leave-In Conditioner, which I always put on my kids' hair before going in chlorinated water, especially!
– Rahua is another hair brand I go to for beachy protection and soothing in the aftermath of sun. I love the gardenia-scented Smoothing Hair Balm for flyaways, taming dried out ocean-water locks, or a quick styling session before grabbing lunch.
After sun protection (good for burns too):
– Free + True Body Prophet All Over Creamy Serum contains aloe vera juice, so you know it's good for after-sun. It's also got sea buckthorn berry and comfrey extract, both known to be regenerating and soothing.
– CV Skinlabs Rescue + Relief Spray (which can be used on body and face!!), has literally saved my skin many, many times. It's my very own "everything" product! Hives? R+R Spray. Weird rash? Try R+R Spray! Too much sun? You got it, R+R Spray. I really won't travel without this one. Great for my kids, too!
– Babo Botanicals After Sun Soothing Hydrating Gel is one of those products I really, really try to not need, and yet, there's always at least one day on a beach vacation where I overdo the sun exposure, and man, am I ever grateful to have this gel on those occasions!
– Kypris Beauty Elixir III Prismatic Array for face contains kukui oil. Kukui's fatty acid profile is rich in omega 3 essential fatty acids and is especially nourishing, helping to ameliorate the effects of UV overexposure. And it's a decadent treat that just makes any skincare  routine better!
Now for some finishing touches, a few things to add extra joy (and comfort) to your beach days:
– An extra swipe of deodorant because it's hot and sweaty at the beach
– Bug Repellent, just in case!
As a mom, I am now legally required to include the following: Okay, don't forget to pack extra water to drink – you don't want to get dehydrated! And maybe you need a cooler for your snacks so they don't get melted or spoiled? And how about a pop-up beach tent or umbrella? Shade is key. What kind of towel are you bringing? Don't forget to reapply sunscreen regularly. And … okay, okay, you get it.
I'm so grateful I'm literally going to the beach tomorrow as I write this, or else I'd be full of jealousy! I love the beach, and while I'm super lucky to be able to go to the beach here in California fairly regularly, I'm extra excited to be finally going back to the South Carolina beaches of my best childhood memories this summer, after missing two summers because of the pandemic! It only makes me appreciate the beach that much more.