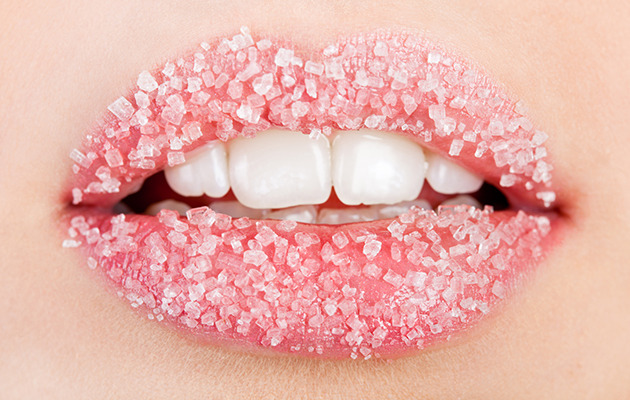 When I was kid, probably around the 5th grade, one of my mom's friends sold makeup and skincare from one of those multi-level direct sales companies called BeautiControl. She would come over to our house loaded with makeup samples, and I would watch her and my mom swatch different colors and gab about makeup. One of the items my mom purchased from her was a lip exfoliating treatment. As a 12 year old, I simply could not fathom why anyone would need to scrub their lips. I even tried the product on myself, but my baby lips didn't need it at the time. I remember looking in the mirror and deciding it was just a quack product. Flash-forward to 2015 — I totally get the appeal now.
Lipsticks. I simply can't get enough of them. The natural options available now put those conventional lippies full of lead and other toxins to shame. Richly pigmented and full of nutrient-dense botanical ingredients, there is so much to love! I've come full-circle from that moment as a kid, because I've found that my lipstick application looks better when I keep my lips well exfoliated. It's easy to make your own lip exfoliator, too! The best part? It's edible and delicious. Here's how to do it…
DIY Exfoliating Lip Scrub
Combine equal parts of the following ingredients, starting with about 1 teaspoon of each.
Honey
Olive Oil
Granulated Sugar
Mix ingredients together to form a paste. Add more sugar if needed. Apply to lips and massage in a circular motion until the sugar dissolves or your lips feel smooth. Wipe (or lick) off the excess.
Ta-da! Now your lips are primed and moisturized for a smooth lipstick application. Sugar gently buffs the lips, and honey and olive oil condition and hydrate, too. Could there be a more simple and effective treatment? Doubt it.
Next week Integrity Botanicals launches a gorgeous natural lipstick line called Nudus. Have you heard of it?