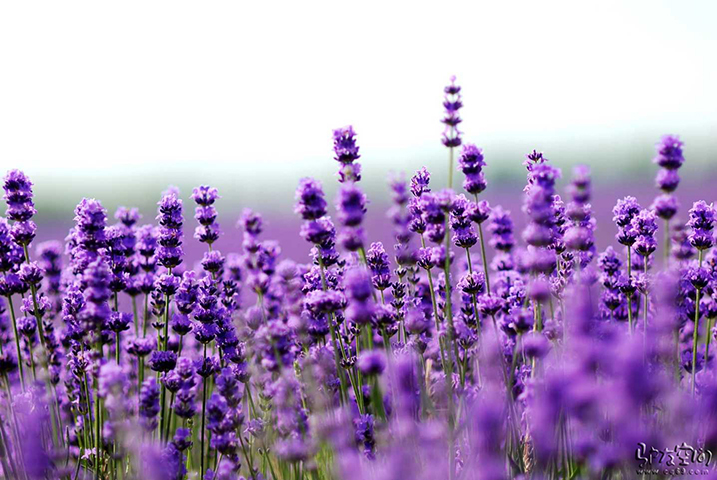 If you've ever had a facial and the esthetician used steam on your face to gently open your pores, you know just how soothing and pleasurable that ritual can be. Steaming isn't just about giving you a pampering experience. It promotes circulation, which increases the flow of oxygen and other nutrients to the face. A steam can help dislodge accumulated dirt, bacteria, blackheads and other unsavory debris by softening and opening the pores. Steam creates a fine mist on the face that helps draw out these impurities better than your normal face washing routine. All of these benefits help your complexion look its best.
Adding potent essential oils and soothing herbs to the steam enhances the experience. Lavender is a great addition to any steam because almost every skin type benefits from it. Lavender is so gentle, it's one of the only essential oils that can be applied to skin neat. It is antibacterial and thus a great preventative treatment for acne. I probably don't have to tell you, but it's also incredibly calming and is the perfect tonic for the nervous system. You can take your steam to the next level by adding a few drops of lavender essential oil to the bowl. Alternatively, you can use an herbal tea blend of lavender.
How to Steam Your Face with Soothing Lavender
Boil a pot of water and pour into to a glass or heat-safe bowl. Anywhere from 1-3 cups of water is sufficient. Don't use too much or it will be difficult to handle.
Add 2-3 drops of lavender essential oil to the water. If you are using herbal teas bags instead, add 2 sachets to the water.
Allow water to cool slightly, then lower your face over the bowl and cover your head with a towel to create a steam tent.
Breathe deeply and enjoy the sensation of your pores opening for 5-15 minutes.
You'll be pleased with the rosy, clear complexion that results from a quick steam. People with extreme sensitivities or skin conditions like severe acne or rosacea should pass on this ritual.
For other ways to pamper your skin, try our collection of all-natural facial cleansers and exfoliants.