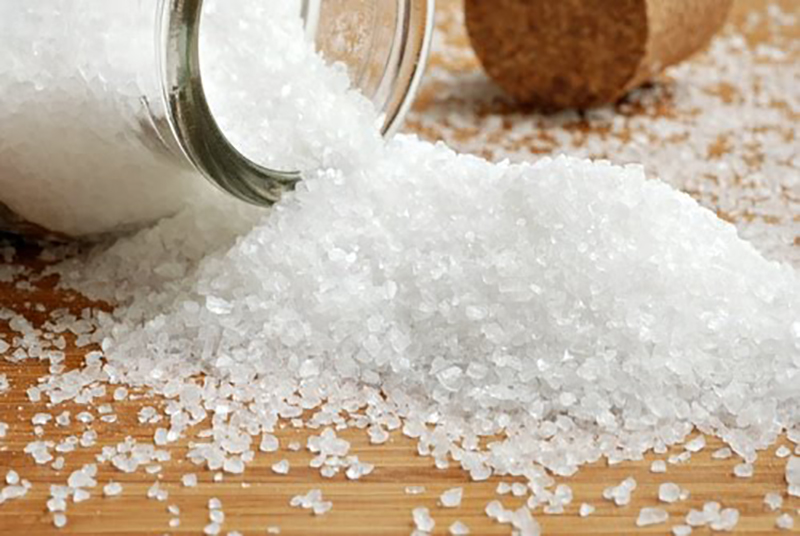 It's November, and self-care rituals are paramount at this time of year. As holidays approach and the season gets busy and hectic, it's important to take moments for yourself to unwind and detox. If you're already making excuses to yourself about why you don't have time to indulge in a long, hot bath then you probably need it more than you know. During the warmer months, I rarely feel inclined to soak in the bath, so once the fall season hits I'm eager to put new versions of DIY bath salts and soaks to the test.
The first bath soak I've created for the fall season is all about enhancing balance. I selected two essential oils for the soak that are known for their calming and balancing properties—clary sage and rose geranium.
Both act as tonics to the nervous system, helping to quell stress, depression and insomnia. Clary sage is multifaceted with a particular affinity for the female reproductive system. It has a cooling affect on muscle and joint pains in general, but it also helps address menstrual problems and cramping, as well as symptoms of menopause like hot flashes. Overall it helps calm and balance the nervous system and female functions. Similarly, rose geranium has a balancing affect on the nervous system and relieves stress and anxiety. In addition to balancing emotions, rose geranium normalizes the skin's sebum production and is particularly helpful for creating balance between oily and dry skin.
Combined, the aroma of clary sage and rose geranium in a hot bath will take you to a very happy, balanced state of mind. I like to add these to Epsom salt, which also helps improve muscle and nerve functions, while reducing inflammation. The sulfates in Epsom help flush out toxins and improve the absorption of nutrients, too.
Balancing Bath Soak for Fall

1 cup Epsom salt, sea salt, or combination of both
5 drops clary sage essential oil
5 drops rose geranium essential oil
In a mason jar or container with a lid, add all of the ingredients and shake well to distribute the essential oils. Pour the entire cup into a hot bath and inhale deeply. Enjoy the balancing benefits of clary sage and rose geranium oil.