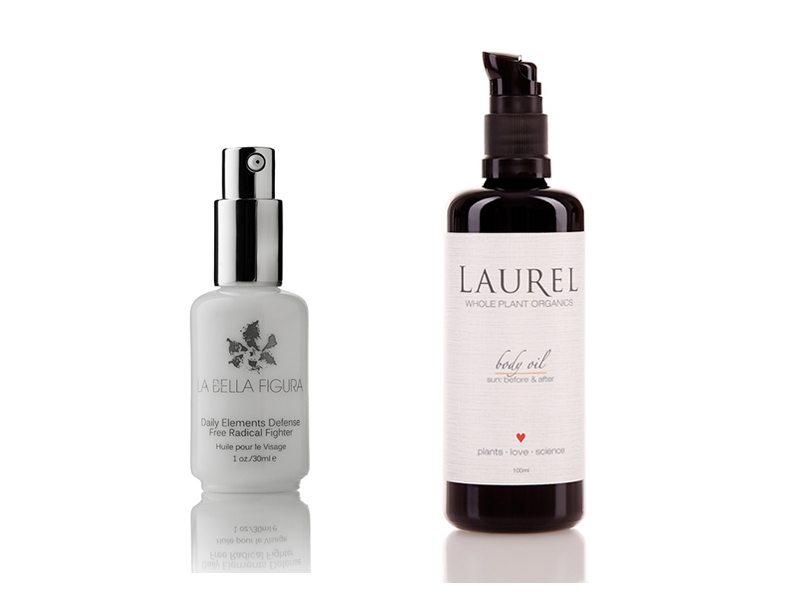 Did you know that traditional sunscreen isn't the only way to protect your skin from sun damage? Many botanical oils and natural ingredients have sun protection power but these alone don't qualify as "sunscreen" according to the FDA, so they aren't often thought of as an important part of a robust sun protection strategy. The FDA regulates the term "sunscreen" and only considers a product a sunscreen if it abides by their over the counter labeling requirements and includes ingredients they consider to have broad spectrum protection, like zinc. While I am in no way advocating that you replace your broad-spectrum sunscreen (like the ones we discussed in this post) with botanical oils alone, I do want to talk about some of the ways botanical oils can add sun protection to your routine.
Here's a breakdown of the sun protection certain botanical oils offer, but please note that this depends on the quality and purity of the oil as well as the shelf-life (natural oils oxidize and loose some of their potency when exposed to light and air), among other factors. Additionally, apart from red raspberry oil, most botanical oils only offer protection from UVB rays, not UVA.
Red raspberry seed oil — SPF 28-50
Carrot seed oil — SPF 38-40
Wheatgerm oil — SPF 20
Avocado oil — SPF 4-15
Coconut oil — SPF 2-8
Olive oil — SPF 2-8
Shea butter — SPF 3-6
Jojoba — SPF 4
If you'd like to incorporate a botanical oil with natural sun protection into your routine, two great options include Laurel Body Oil: Sun: Before & After and La Bella Figura Daily Defense Oil. Laurel's Sun Body Oil was specifically formulated to provide sun protection, but note again that it isn't meant to replace a sunscreen, especially under extreme sun conditions. The first three ingredients in the Sun Body Oil contain some of the highest levels of SPF found naturally—avocado and red raspberry oils, in particular. Additional SPF containing oils are also included, such as olive oil, coconut oil, and carrot seed. La Bella Figura's Daily Defense Oil is similarly formulated to help protect delicate skin from environmental stress and damage. It's an active free radical fighting formula that includes high doses of antioxidants and ingredients that help protect from harmful UV rays.
While you should continue to protect your skin with a broad-spectrum sunscreen, now you know that your body and face oils can help protect your skin from UV rays, too. Think of this as you decide which oils to wear from day to day, especially in the summer.