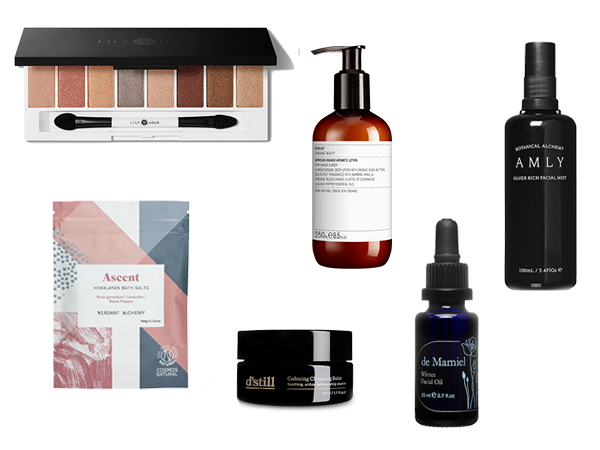 'Ello, Gov'na!
Okay, yeah, typing in a British accent is, at minimum, strange, at maximum, possibly offensive? (Sorry). So I will stick to typing as I usually do, but feel free to read this in your head with a nice, posh British accent.
Greetings from Jolly Old England! Okay, fine, I'm not actually there– I'm in sunny, Southern California, so no complaints here– but I am thinking a lot about travel as the world (hopefully!) continues to open up a bit, and my kids are on their way to being fully vaccinated (hallelujah!). My husband's family has a lot of relatives and friends in the U.K., and we've been wanting to get there for a long time now.
I was lucky enough to travel to London when I was sixteen, but we were only there for a day and a half– it was a brief stop on the way to Scotland– and spent that time seeing a show on the West End (it was Sunset Boulevard– fine, not my favorite), walking around a neighborhood with beautiful front gardens (no idea where this was, but it was really nice), and visiting the (iconic? I guess?)  Dr Martens store on Neal Street in Covent Garden (not my choice– (I was there with friends, and it was the 90s!). Needless to say, I think I am due for a trip back to England, and maybe there are a few things I'd do differently now, about 25 years later.
For one thing, I'd make this trip all about seeing the places where some of my favorite green beauty brands make their magic. For starters, I want to see the legendary Amly Botanicals meadow at Hawthbush Farm in the English countryside.
That's very close to the seaside town of Hastings, where Ula Blocksage makes d'still by hand. (I'd stay here at the beach for a few days, obviously– it looks like a very charming town!).
Then, it'd be off to the de Mamiel Skin Clinic at the NoMad hotel in London. I'd stay in London for a week, at least, and I'd make sure the hotel has a deep, soaking tub in which to enjoy some baths using local brand Verdant Alchemy's incredible bath salts. Naturally, I'd be fully made-up any time I'm not in the spa, bath, or asleep, which would be fun using London-based makeup brand Lily Lolo!
The last stop would be Hertfordshire, where Evolve Beauty has their brand-new Eco Studio, featuring 100% wind power, low energy LED lighting, sustainable flooring and recycled carpeting. (de Mamiel also has their lab in this lovely part of the country, so I could also stop by there and get one more whiff of their aromatherepeutic magic!).
But, alas, none of this is really in the cards for me in the near future; aside from Covid and waiting for the kids to get full immunity, there's school and jobs and holidays, and family to visit here in the U.S. There are a few things I have to do before I can take off for The British Isles, so in the meantime, I've planned out a little ritual full of the products we love, from all the U.K. brands available at Integrity Botanicals!
I've selected my favorite product from each of our six U.K.-based brands, and invite you to sample them all and join me on this virtual journey! 
The basics: Lisa Smallpeice and Kerry Moore created Amly in 2015 in Sussex, England, in hopes of showcasing their "enthusiasm for the natural world and knowledge of holistic therapies into a celebration of the unique botanical makeup of [their] organic farm in the English countryside."  Moore, a Biodynamic Craniosacral Therapist, and Smallpiece, who owned the farm, which houses the ​​source of pure silver-rich spring water used in their products, built the brand on transparency, sustainability, and holistic innovation. The thing that stands out to me about AMLY products, aside from their effective and healing properties, are the unique and delightful scents! They are created specifically to evoke the aromatherapeutic benefits of the farm's wildflowers and woods, and are nothing short of transportative.
My pick: The Silver Rich Facial Mist smells so good I use it *quite* liberally. (I've been known to spray it inside my face masks to be able to smell it all the time during the pandemic!)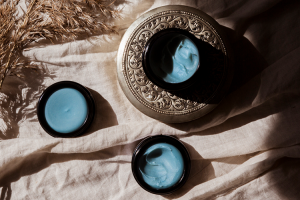 The basics: d'still is a recent addition to Integrity Botanicals, but it didn't take long for me to fall completely in love with it. So far, the range contains only three products, but each of them is so simply divine, I don't even mind that there aren't more of them! Founder Ula Blocksage started the line with her own skin in mind, seeking products to both soothe anxiety with more conscious living and also to heal blemish-prone skin. After seven years of research (and becoming an Herbalist, Holistic Facialist and certified Organic Skincare Formulator) d'still was born!
My Pick: There is just no contest. The d'still Calming Cleansing Balm is extraordinary.
The basics: Holistic skincare expert Annee de Mamiel created her namesake line with a blend of Eastern and Western influences, keeping in mind the three types of stress that affect skin: emotional, physical and cellular. Because she only believes in the most necessary skincare products, de Mamiel often spends two years formulating a product in her Hertfordshire lab, with a conscious focus on proven efficacy and sustainability.
My pick: de Mamiel makes season-specific facial oils that give your skin exactly what it needs at that moment– can't beat that kind of custom care!
The basics: I didn't know how badly I needed Verdant Alchemy bath salts until I tried them. Founder Vivien Leung created these natural and vegan bath salts to address her own magnesium deficiency and the prevalence of burnout and exhaustion in modern life. The two-pronged benefits of these COSMOS Natural certified is that a) the bath salts are luxurious, healing, and aromatherapeutic, and b) that they will encourage you to actually take the time to take a bath, which is, in and of itself, helpful and restorative! These bath salts make an amazing gift… stock up for the holidays!
My pick: I love Pink Himilayan salt, so Ascent is a go-to for me, but I also love the Epsom salts in the Detox Mineral blend. For $18 you really can't go wrong with both– like I said, they're perfect holiday gifts for teachers, hosts, secret santas, friends, neighbors, etc.
The basics: Mineral makeup meets glam functionality in Lily Lolo. I was so relieved when I discovered the brand, a few years after "going green," as I still hadn't found anything that looked, felt, and wore like my old conventional standards. Lily Lolo really offers all the makeup basics and great prices, and in colors and shades that make me feel like I'm never missing out or compromising.
My pick: You know I love an eye palette, and Lily Lolo's are some of the best. But I'd be remiss if I didn't mention their mascara, as it's been in heavy rotation in my life for years, with no sign of stopping.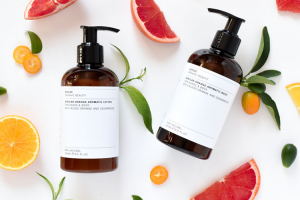 The basics: Evolve is serious about sustainability, and between their wind-powered studio and eco-conscious packaging, there's a lot to love before you even get to the glorious products themselves! I love this line for basics with truly effective, natural ingredients, offered at a reasonable price point! This is a great brand for people who want to get into natural skincare. Founded by Laura Rudoe, the team now includes over 20 skilled artisans who make everything by hand.
My pick: It was extra tough to pick a favorite from this brand because I honestly love every single thing I've tried from Evolve. But what it offers, that these other UK brands don't, is luxurious, affordable, amazing body care. So I decided to highlight that, even though I honestly could've picked any number of their face products (hello, Gentle Cleansing Melt! Oh, and hi there, Multi Peptide 360 moisture cream, but if you were to dip a toe into this beautiful line, I would tell you to try all the body care. Oils, lotions, a gentle, fragrant wash; Evolve has it all, and I love that they make travel sizes, too.
As much as I love talking and dreaming about travel, I must admit that I also love being able to turn my own bathroom into an international spa with the simple addition of beauty products. So, if, like me, you aren't ready or able to travel far, I highly recommend creating a transportative experience for yourself in your own home. This is also the ultimate gift idea for someone you love– gift them a virtual trip to England or Hawaii (Leahlani, Honua, and Mahalo) or Spain (Ayuna and Twelve Beauty) or Canada (Routine, Province Apothecary, and Sappho New Paradigm), via their skincare!