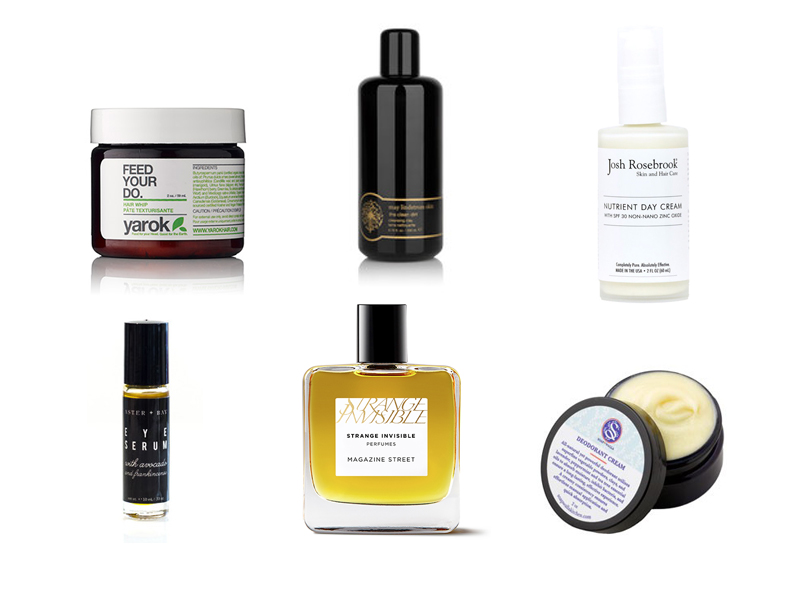 While men don't tend to research, test and obsess over personal care products the way some of us women do, the men in my life — father, brothers and husband — do take grooming seriously enough to enjoy high quality products over the junk-filled drugstore versions. I've personally found that once introduced to a nice-smelling non-toxic shampoo or after-shave that works well (and most often better than the conventional counterpart), they are easy to convert to clean products. Father's Day is the perfect opportunity to spoil men with luxurious yet practical, good-for-you skin treats.
Here are a handful of items that will impress for Father's Day gifting…
May Lindstrom The Clean Dirt. There's no denying that women are obsessed with this exfoliating mix of clays, warming spices and healing salts. With its spicy clove and nutmeg scent with notes of cinnamon and vanilla, it's quite unisex in its appeal and makes a wonderful pre-shaving treatment. Plus, won't fathers get a kick out of being gifted "dirt"?
Josh Rosebrook Nutrient Day Cream with SPF. It can be tough to convince a man to use SPF daily, but when sun protection is delivered in the form of this pleasantly light moisturizer that sinks in quickly and doesn't leave a white cast on skin, it's tough to argue against it. The Nutrient Day Cream is packed with nourishing botanical oils and herbal infusions, as well as non-nano zinc oxide. The scent is light and unisex, with a hint of cocoa.
Aster + Bay Eye Serum. With its sweet and subtle citrus scent, the Aster + Bay Eye Serum incorporates frankincense and carrot seed to treat fine lines and smooth wrinkles. Organic rosehip seed oil rejuvenates skin cells thanks to high levels of vitamin C and A while organic avocado oil plumps the delicate skin around the eyes. Fathers will love the stainless steel roller ball applicator, which makes it quick and easy to apply. 
Soapwalla Deodorant. It can be a tough sell to get a father or husband to ditch the deodorant they've been wearing for decades, but Soapwalla will not disappoint with it's powerful yet all-natural formula. Lavender, tea tree, sweet orange and peppermint inhibit bacteria (which causes the stink) and lends a pleasant, fresh and unisex scent to the formula. 
Yarok Feed Your Do Styling Whip. I'd consider the entire Yarok line perfectly unisex in terms of packaging and scent, and the Feed Your Do Styling Whip is an excellent treat for fathers whose hair needs a little assistance. This Styling Whip has a fresh lemongrass scent that is irresistible, and it offers a creamy consistency that makes it easy to use as a sculpting paste to texturize and style. For the less-is-more kind of guy, a little bit of Styling Whip will help tame frizz and add luster and softness to hair.
Strange Invisible Perfume Magazine Street. Did your father wear cologne when you were growing up? I remember my dad in his suit and tie leaning down to give me a kiss before leaving for work, and I'd catch a faint whiff of cologne. If only it had been Strange Invisible's Magazine Street! This androgynous scent takes its inspiration from New Orleans and features notes of vanilla, vetiver, magnolia and botanical musk. It's the ultimate splurge for Father's Day.
 Do the fathers in your life appreciate green + clean products? How will your family celebrate Father's Day?