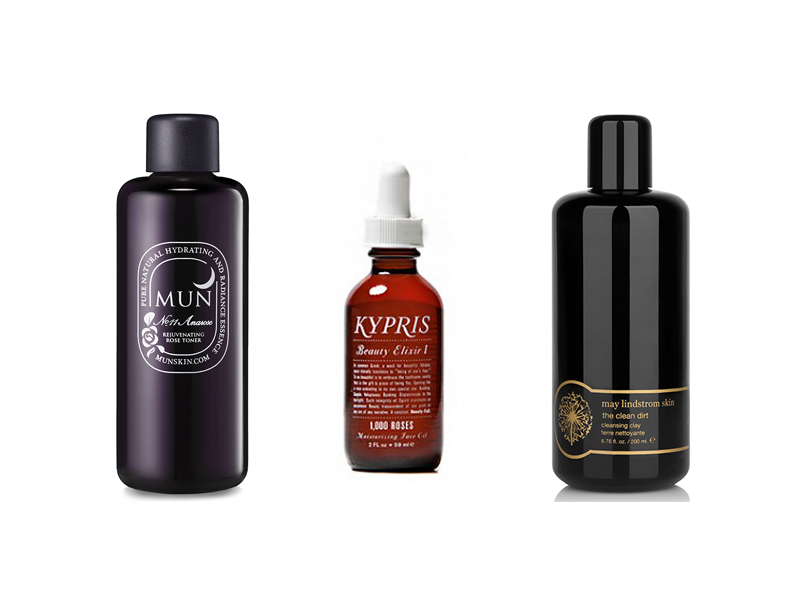 This is the time of year when weather can really confuse our skin. Where I live, the weather fluctuates between warm and humid end-of-summer temps and cool and crisp fall weather. One thing is certain, though—winter is coming, and it's good to be prepared. During this transitional period, there are several things you can incorporate into your skincare routine that will ease your transition into colder weather. In my book, most of these tips are skincare best practices, but it's important to be extra diligent during this transitional period.
The most important thing is to be mindful of your skin's behavior and try to get ahead of problems before they materialize. There's a balance, though—too much too soon can also overwhelm your skin. Here are a few basic things you can do to help prepare your skin for colder weather.
1. Make sure your moisturizer is rich in essential fatty acids. If you've been using a lightweight moisturizer this summer, it may be too soon for something super rich, but you should make sure you are moisturizing with a product that has skin conditioning essential fatty acids. These healthy fats keep skin plumped, help skin cells retain water and provide a healthy balance of moisture. The good news is that most facial oils—even those that have a lightweight base like sunflower oil like the KYPRIS Elixirs—contain enough EFAs to do the trick. Don't forget to eat your omegas, too. These healthy fats help flush out toxins and minimize the appearance of cellulite, acne and aging.
2. Incorporate hyaluronic acid and other humectants like honey. As I write this post, I have raw organic honey smeared all over my face. If you read my post on honey, you know I love this superfood for its ability to soften skin and infuse it with life and nutrients. Honey is a natural humectant, meaning it helps skin cells retain moisture. Hyaluronic acid is another moisture-binding ingredient that helps skin stay hydrated and plumped. It makes an enormous difference in my routine, so I look for toners and moisturizers that feature this ingredient, like MUN's Anarose Toner. When your skin is better able to retain moisture, the harsh elements that accompany winter do less harm.
3. Exfoliate to deter dead skin cells from building up into dry patches. You may think of exfoliation as seasonal, but it's not just for decongesting clogged summertime pores. Regular and gentle exfoliation is important for skin health. During this transitional period when skin can become imbalanced due to temperature fluctuations, make sure you are heading off any dry patches and keeping skin clear and smooth by incorporating a gentle exfoliate at least once a week. I love the Clean Dirt for this basic maintenance. It is gentle enough to use a few times a week, and the water activated vitamin C and turmeric really help brighten. In addition, it doesn't dry out my skin or strip it of it's important oils.
Once we get deeper into winter and the temperatures drop, you'll want to consider layering moisturizers and relying on heavier skin protectors, like shea butter. Until then, incorporate these three steps to help your skin be at its best this fall.