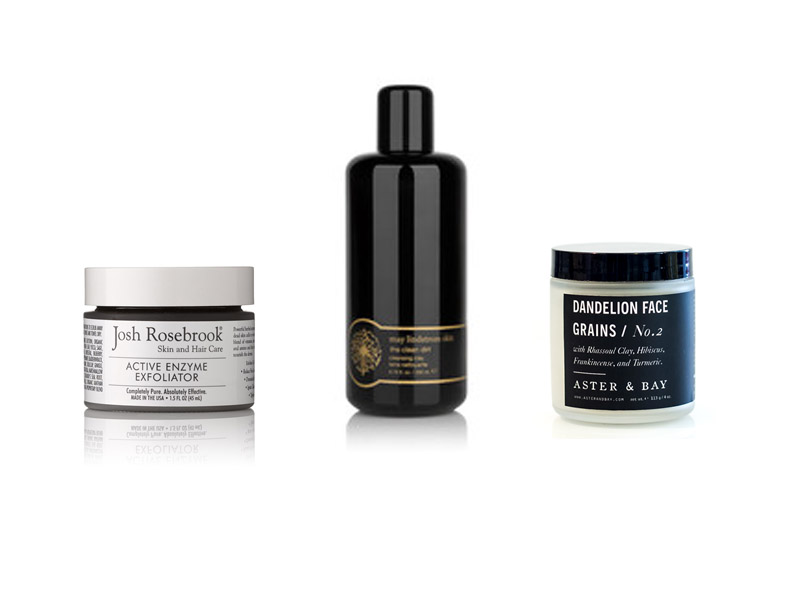 Do you exfoliate regularly? People often tell me their skin is dry, and no doubt it can be hard to keep certain complexions hydrated, but my first follow-up question is always, "are you exfoliating?" Here's the thing—dry skin is often accompanied by visibly clogged pores and a buildup of dead skin cells that aren't being properly sloughed off. This can prevent your moisturizer and other treatments from absorbing properly. If you feel like you just can't slake your skin's thirst for moisture, and it's accompanied by dry patches and rough, uneven skin texture, consider exfoliating more regularly—that goes for your face and body. If you're not dry per se but still feel a little dull and long for smooth, soft texture—try exfoliating twice a week and see if you don't get that youthful glow back.
Regular exfoliation is my antidote for dull winter skin. It keeps my complexion bright and smooth. Makeup applies seamlessly and all the precious things in my routine—from toners to serums—are able to do their job more effectively.
When I skip it, I see it and feel it in no time. I love a good vigorous scrub, so I tend to stick with physical exfoliants over chemical ones. While AHAs like glycolic acid are super popular, they are quite intense and can leave you more vulnerable to sun damage. If you like the idea of chemical exfoliants better, look for products with gentle fruit enzymes from papaya or pineapple or natural AHAs like willow bark. Even honey gently exfoliates and brightens since it contains the ever-mild gluconic acid.
Here are a few exfoliating treatments that will do the job beautifully using nutrient rich botanical ingredients.