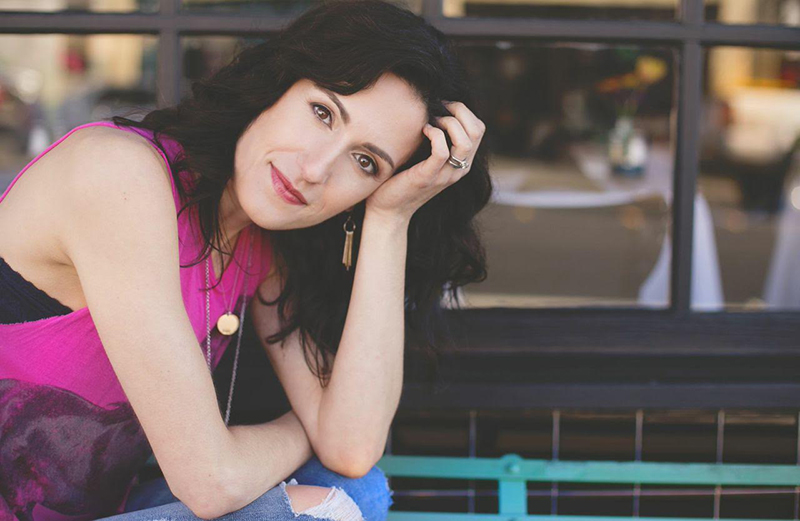 Zoe Organics is a family friendly line of skincare products with a special emphasis on caring for moms and babies. The products are so gentle and effective, and though the line is my go-to when shopping for new moms, I have my own stash of Zoe products that I can't live without—especially during the winter!
We caught up with Zoe Organics founder, Heather Hamilton, to ask a few fun questions and get to know her better. Look for a special Zoe Organcis offer below!
Susannah: What is the one beauty product you can't live without?
Heather: I'd have to say balm! It is the product I'm never without. It protects, heals, moisturizes and makes my skin so soft. Even my kids know how great a good balm is because they are always asking for Zoe Organics Everything Balm or Dr. Shannon's Skin Balm. I have to admit, I'm a bit of a balm snob. Not all balms are equal and I'm constantly thinking of ways to improve ours.
If you had to eat the same thing every day it would be…
I could honestly live on salad. I've been a vegetarian all my life and a really good salad does it for me every time.
Do you have a green thumb?
I love love love gardening. I'm not gonna lie and say that I'm a pro or anything. I still manage to kill plenty of what I'm trying to grow, but there is nothing like the smell of the earth, getting your hands dirty and watching what you tend to, grow and flourish.
The first thing you drink in the morning is…
Warm lemon water or tea.
Favorite part of running a skincare line…
I love people and I love to create. I love creating solutions that help moms take care of themselves and their families and knowing that we are doing something different (and better) than the conventional products on the market. Working with natural raw ingredients and watching them do their magic on my own family and then our extended family and community is such a thrill. I feel incredibly blessed to do this work.
Name a woman who inspires you.
I'm constantly inspired by women entrepreneurs, but I'm especially inspired by moms who create and build businesses while having babies and raising them. One of the first who comes to mind is Amy of June & January. I've watched this mama create and build this kick-ass brand out of nothing, while taking care of her kids and family. I think mompreneurs are a really special breed that, for the most part, are genuinely interested in helping each other. I'm proud to be one of them.
Online or print?
I actually really love to hold something in my hands and turn the pages. I get so tired of staring at a screen all day, whether my computer or iPhone. There is an additional sensorial experience to flipping the pages of a magazine or the smell of a newspaper.
Would you rather live in New York or LA?
I'm a California girl, born and raised. Although, I've been dying to spend some time in New York! We had a trip planned this past September, but the Valley Fire came through out town and we had to postpone it. I'm thinking we'll have to reschedule soon. Plus, some really cool people like our friends S.W. Basics are there, so it must be great. 😉
The DIY you most love is…
I love home improvement projects! Our last home was a fixer upper on 5 acres in Northern California and we spent many of our weekends painting, laying tile or building a fence. I might be a little bit of a farmer at heart.
The best beauty advice you've received is…
Keep it simple and it's what is on the inside that really counts. My beautiful mom modeled a simple, natural and confident beauty that has always inspired me to do the same. I think culture is finally redefining what beauty is and it isn't perfectionism. It's about loving your own unique body and features. As a mom, whose body has transformed through 3 pregnancies and breastfeeding 3 babies, I'm still learning to love the beauty that is me. I think if we can learn to give ourselves grace and not compare with some crazy, unrealistic standard, we will be so much happier. If only it were easy! 
Zoe Organics Special Offer: Get a free Everything Balm with any Zoe Organics purchase of $40 or more at Integrity Botanicals. Code: EVERYTHING