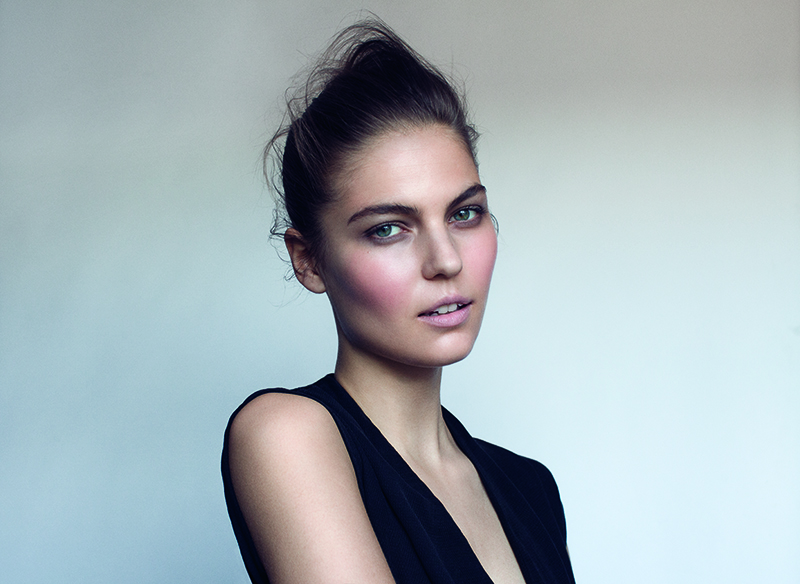 Makeup can be transformative, but if you don't exactly know what you're doing then creating a sophisticated makeup look like the smoky eye can go wrong quite quickly. The first time I ever attempted this now classic technique, the effect was more of a dramatic black eye rather than the soft, sultry vibe I was going for. Have you had a similar experience?
We asked Kirsten Kjaer Weis to share some pro tips with us on how to create the smoky eye look without overdoing it. The Kjaer Weis eye shadows lend themselves perfectly to the job, too. Remember that smoky doesn't necessarily mean that the color palette will be in the cool, grey range. It's more of an application technique that can be used with warmer colors, too.
Here's what Kirsten says about achieving the perfect smoky eye…
"The most important thing to remember when creating a smoky eye is layering. You don't want to go from a naked eye straight into a dark color. You want to build it slowly. Start with a neutral color like Cloud Nine then go in with Wisdom, a slightly deeper shade and end off with your darkest color like Divine. You also want to take these colors under the lower lash line for a perfect smoky effect all around the eye. It's best to slowly layer in order to get the soft overall look by building in intensity. I personally find if you go from pale to dark you run the risk of ending up with raccoon eyes, but if you can build softly, it becomes an understated, sexy smoky eye." —Kirsten
Have you created a smoky eye look with Kjaer Weis? What colors would you use?