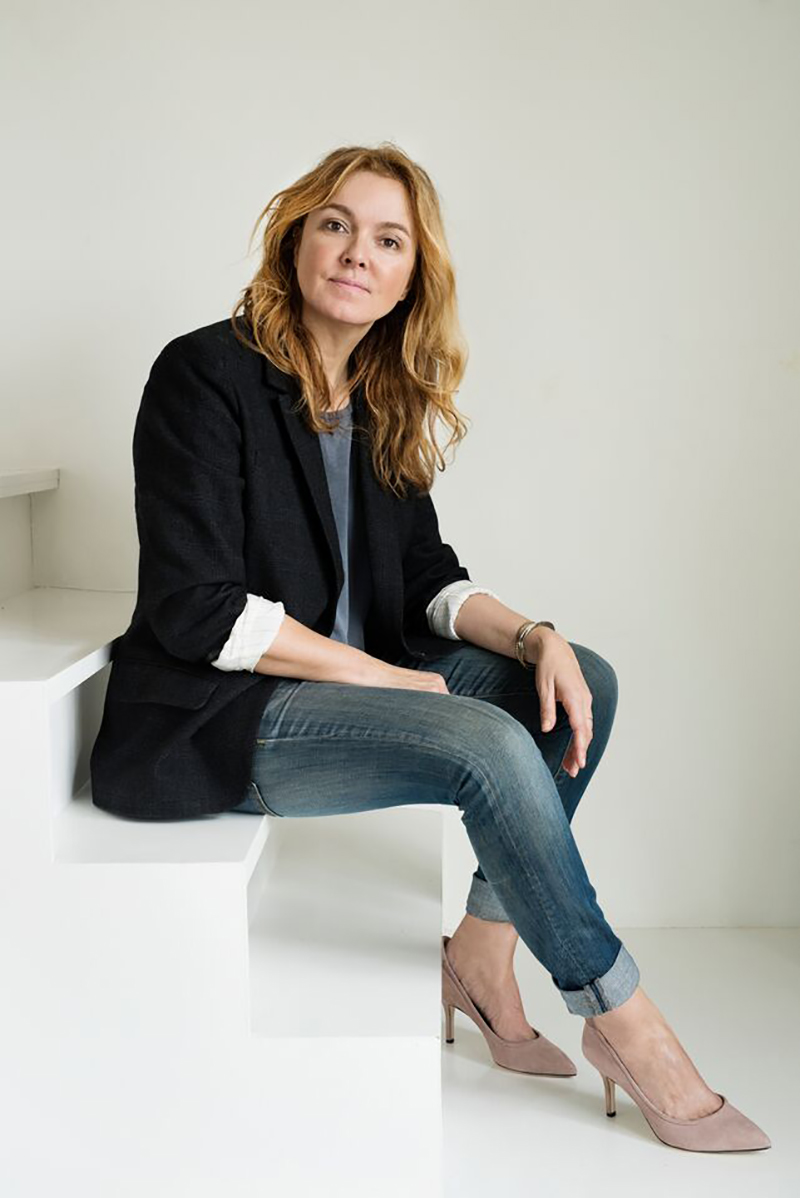 From the colors in her palette to the jewel box packaging and chic refillable compacts, Kjaer Weis has a fresh modern style that has helped organic makeup shake it's crunchy, granola past and earn it's place in the pages of Vogue, Elle, Harper's Bazaar and more—all without compromising on ingredient safety, quality or performance. It's a dream come true for makeup lovers and clean beauty enthusiasts.
Kjaer Weis launches today at Integrity Botanicals, and we are celebrating with this fun Q & A with founder, Kirsten Kjaer Weis plus a special offer—mascara!
Susannah: As a professional makeup artist, why was it important for you to develop a line of certified organic makeup?
Kirsten: I had been working as a makeup artist for over 20 years, constantly seeing the short-term effects of synthetics and chemicals in makeup and the absurdity of how normal it was when it shouldn't be normal. At the same time I wasn't able to find a green line that had the same performance as the conventional brands. My vision was to integrate these two worlds into one and to have products with an equal emphasis on clean ingredients, performance, and packaging.
What was the biggest challenge in creating an organic, non-toxic makeup line and how did you overcome it?
The biggest challenge is working with natural raw materials. It's like working in the wine industry where every harvest is different. Whenever we run a new bulk, maintaining the same textures and colors over and over takes a lot of time because the outcome can vary. Sometimes the fat content in the shea butter is lower than last time, which makes the product drier. We always have to adjust to maintain texture and color. One of the benefits with conventional brands is the use of silicones because it creates that beautiful glowy finish that is a lot harder to create when you use oils, butters, and waxes. This is part of the passion of creating organic makeup. It's the closest you will get to a handmade piece because it goes through so many hands before it gets to the shelves.
Tell us about the process of developing your stunning packaging. What makes it sustainable in addition to the fact that it is refillable?
I really wanted to have packaging that was sustainable but didn't look it. I wanted to take the "brown bag" look out of makeup packaging. It was hard to find a recycled material that didn't look like it was recycled though and I was lucky to team up with Marc Atlan who is a design genius. Marc brought the metal alloy called Zamac to the table which is not recyclable and which is how it became a refill system. It is meant to be a one-time purchase that you keep forever and keep replenishing as needed. We also hear from our customers that they keep the red boxes to use for jewelry or vitamins when they travel which adds another sustainable aspect to our packaging.
Your eye shadow formulas sometimes contain talc, which is an ingredient that some try to avoid. What should we know about talc and why is it included in Kjaer Weis?
I personally don't have a problem with talc and I will explain why. I believe that talc got a bad reputation back in the days when it was used in baby powders because it was mixed with synthetics. However the talc we use is in its purest form. The CCPB, which is the organic certifying organization in Italy where are our products are produced, confirm that there is no trace of harmful aspect to the talc used in our products. The CCPB approves the raw materials before they can be used in our formulations and they have very strict standards. We also use talc in a small amount, which is in its pressed form, rather than a loose powder.
What was the inspiration behind the new colors you just launched, and what influences your color palette in general?
Our new fall shades hold a lot of the fall palette with their coppery, warm tones. These are colors that will extend your summer glow yet are able to transition you perfectly into fall. Our Eye Shadow, Transcend, has a copper metallic finish and our Captivate Lip Tint is our first with a little bit of shimmer. I like to make colors that are beautifying and that I know will look really beautiful on the skin. Not necessarily just colors that are fun or modern, but colors that actually make women look and feel beautiful.
What's your favorite makeup look of the moment?
I don't have a specific look of the moment. I am not a person who goes completely by seasons or trends. I just overall love fresh and glowing skin. You can emphasize it based on your personality, whether you like a smoky eye or red lip. I love makeup looks where you can see the skin and there is a beautiful radiance to the skin. Where the makeup is an extension of yourself, not a mask.
SPECIAL OFFER FOR LAUNCH:  Free Mascara with any Kjaer Weis purchase of $90 or more at Integrity Botanicals. Code: KWMASCARA