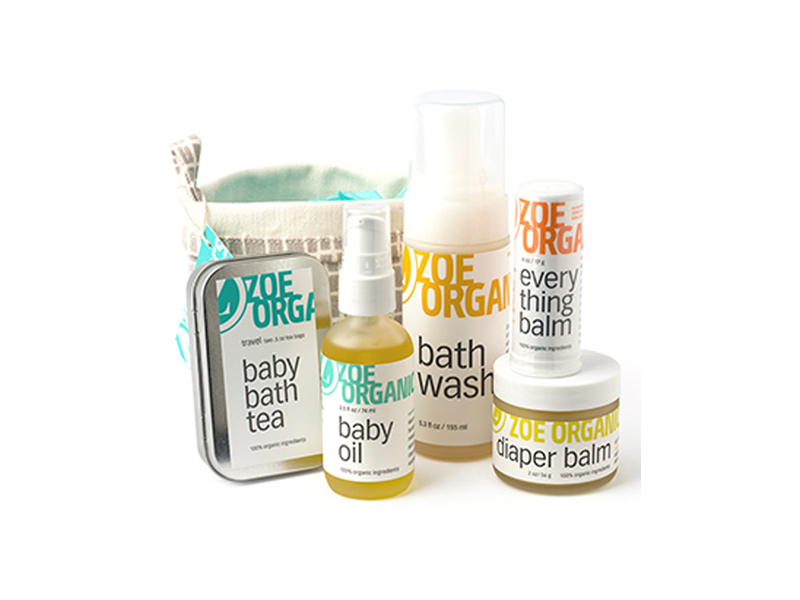 Zoe Organics is a brand you can count on for family friendly skincare essentials. This delightful line exists to soothe, protect and heal. I rely on this gentle, effective brand for true workhorse product that meet a range of needs. From a great nontoxic bug repellant to the most indispensible all-purpose cream and so much more, Zoe Organics creates products that make daily life a little easier and a lot more enjoyable. The sweet and simple packaging makes these practical products a happy addition to a shelf or countertop, and it's appealing to kids and adults alike.
Zoe Organics concentrates on making products that help mothers, babies and children, but what people quickly realize about this brand is that there's a neat "swiss army knife" quality to many of their products, meaning there's something for everyone. For example, I know runners love to use the Nipple Balm just as much as breast-feeding moms. If you're pregnant, going to be pregnant, know someone who is pregnant, or just want your belly to look as firm and stretchmark free as possible, the Zoe Organics belly treatments are invaluable. I'm always mindful to apply an extra nourishing moisturizer to my midsection after I shower, from my thighs to my breasts. I love that Zoe Organics Belly Oil and Belly Butter contain rosehip seed oil, a.k.a. nature's retinol, among other amazing botanical fats and rejuvenating essential oils.
But really, Zoe Organics gained superstar status among green beauty enthusiasts thanks to the Cream. Renowned for its soothing effect on dry and sensitive conditions like eczema, the Cream is free of essential oils and packed with rich, restorative botanicals and herbs to calm redness and skin irritations. This is a steal at $18 a jar. For that matter, all of the Zoe products are a great value given their price point and ingredient lists. The Everything Balm is the most portable way to enjoy Zoe's healing formulas, and it's super convenient, especially if you have kids. This balm does it all, and it's the best for healing dry lips and chapped hands and cheeks. Little ones will love using the wide stick applicator as much as you do.
Of course, Zoe Organics specializes in baby care, too, which is why their Baby Oil and Diaper Balm are a few of my go-to gifts for new babies. I absolutely love gifting natural, healthy products to new moms and babies. It always feels like a fresh start!
Restocking your Zoe Organics favorites soon? Don't miss out on the special offer below!
Free GWP: Receive a free Zoe Organics Breathe Balm when you purchase any two full size Zoe Organics products at Integrity Botanicals. Code: BREATHEBALM