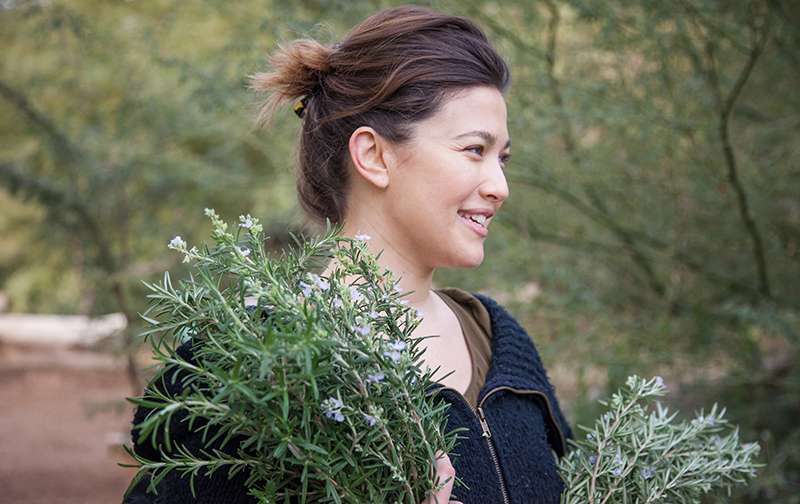 Have you heard about the new Cleansing Concentrate that KYPRIS is releasing in the next week? You can be sure I'll share my thoughts with you on this beauty—it looks promising in terms of formula and the packaging is—duh—drop dead gorgeous.
It's been a while since we spoke with KYPRIS founder Chase Polan, and she offered to do a catch-up chat with us here at Integrity Botanicals. You'll love what she has to share, so read on to find out what's new at KYPRIS.
Susannah: Lots has been going with KYPRIS over the last year! Let's start with your product reformulations. Tell us about how some of your formulas have changed and why. 
Chase: So, the products weren't reformulated as much as they were updated. As a brand, we are committed to offering the best of green science. So much research had come out since the products were first formulated five years ago that it seemed like it was time to include a few updates. The new formulas were released last summer. Our Antioxidant Dew now features two new soothing ingredients: Waltheria indica extract and reed extracts. Our Clearing Serum now includes quinoa seed oil, lilac leaf stem cells, chaparral, and a touch of montmorillonite clay. Our Moonlight Catalyst was updated with more algae extracts, organic neroli flower extract, and a really nifty peptide that mimics the appearance of boosted EGF in skin. 
For the complete list of updates and additions, you can visit the product pages on our site and click on the second tab. 
The Body Elixir is a newer part of your collection. What was the inspiration behind Inflorescence, and are you planning to offer additional body elixirs?
Inflorescence was created because KYPRIS believes in the power of the experience of beauty. Head to toe. So often we spend time and money on skin care for our faces but neglect our bodies. Our Body Elixir is true skin care for the body featuring three clinically established actives — Sweet Iris Stem Cells enhance the appearance of skin's texture and firmness, Vitamin C Ester supports skin's collagen which can degrade in the presence of too much UVB, and a licorice isolate which calms redness. All of these are blended into a rainbow of deliciously nourishing plant oils and extracts including local, organic sunflower seed oil from California — a wealth of beta carotene and low molecular weight fatty acids — and Moringa kernel oil — a nutrient dense, dry oil sourced from a cooperative in Nicaragua which supports Trees for Life.
What new projects have you been working on that you can share?
We have the launch of our Cleanser Concentrate happening May 15th and we've got one more surprise launch June 1. I can hardly wait to share both of them with the community! 
As a product formulator, what is the most interesting skin challenge to you, and how do you address that with your line?
While I am heavily involved in the formulations of the products, I don't feel worthy of this title. I work with chemists who have more time behind the bench than I've been alive. They're amazing. When I'm thinking about how to best serve the KYPRIS community, I always go back to our roots when we were initially sold exclusively in doctors' offices and used in their aesthetics practices. The demographic we focus on tends to have very sensitive skin and yet we are focused on efficacy, visible results, and an elegant wear. All of our products are clinically tested for allergenicity. They consistently score the lowest scores for sensitization and irritancy, and yet if you read the reviews you know they're dramatically effective. Appreciation, Love, and Nourishment are three guiding principles in our development process.
Are there any botanical ingredients you're really crushing on at the moment? 
I am perpetually enamored with our prickly pear seed oil. To me, this oil is the epitome of sustainability. The oil itself is a wealth of skin loving vitamin e, essential fatty acids, and amino acids, yet the entire pear is used to create different things like juice, dye, cow fodder, and of course oil. It's wild-crafted from the Arizona high desert. It's a unique genus species of the plant that is not industrialized and is indigenous to the Southwest US and northern Mexico. The team of wild-crafters have been harvesting the pears from the same land for over 30 years and is led by a woman.  The prickly pear seed oil is in all of our Beauty Elixirs and Body Elixir and in our upcoming Cleanser Concentrate and surprise launch June 1.
Ready for some new KYPRIS in your beauty routine? Be sure to check back for updates on the new Cleanser Concentrate soon!