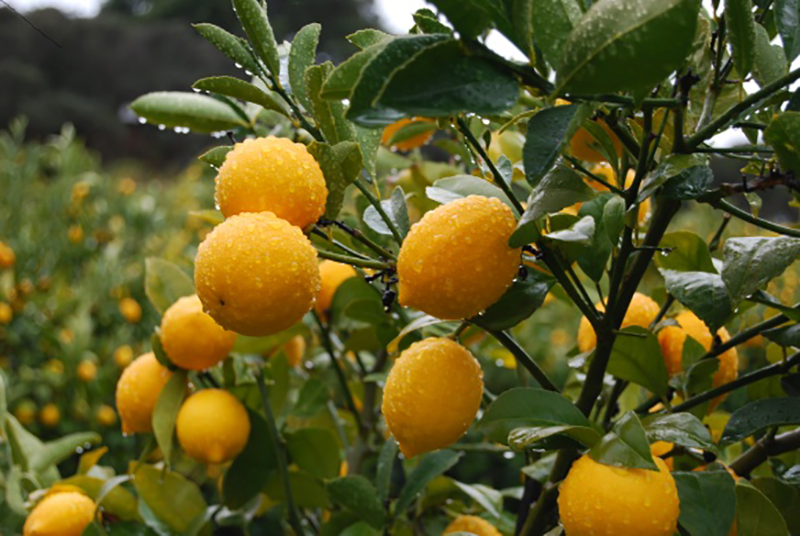 We love botanical skincare products that contain essential oils because they offer a range of skin conditioning benefits, not to mention aromatherapy benefits. But did you know that some essential oils can cause skin damage when exposed to ultraviolet light? This reaction is called phototoxicity or photosensitization, and it occurs when a chemical (essential oils in this case) causes the skin to be more sensitive to sunlight.
Phototoxicity is mostly associated with citrus oils that contain certain naturally occurring constituents like furanocoumarins that cause a skin reaction when exposed to UV light. Blistering and burning are a common affect of phototoxicity, and long-term damage can result in some instances. Not all citrus oils are phototoxic, and how they are extracted can also play a role. For example, bergamot, bitter orange, grapefruit, lemon, and lime oils are considered phototoxic. However, bergamot FCF has had the bergaptene and furanocoumarins—the constituents that cause photosensitivity—removed from the oil, making it safe for use. Additionally, lemon and lime oils that are steam distilled rather than cold or expeller pressed are generally considered not phototoxic, but when cold pressed—watch out for UV exposure! Finally, sweet orange, blood orange, mandarin and yuzu oils are not considered phototoxic.
It's all a matter of being aware of what's in your products and being smart with how you use them. As Victoria Fantauzzi of La Bella Figura points out, "Citrus oils are cleansing, toning, detoxifying and generally wonderful for your skin, so no need to panic or believe you can't use products with certain types of ingredients." If you want to use a face serum that contains lemon oil during the day, find out if the lemon oil is cold pressed or steam distilled. If the serum contains bergamot, make sure it's bergamot FCF. In both cases, it's still smart to use sun protection to keep UV damage from happening and make sure the sun isn't triggering a phototoxic reaction.
According to Robert Tisserand, who is an authority on essential oil use and safety, there is no phototoxic risk if the oils are used in products that are washed off the skin like soap or shampoo. Victoria adds, "Never use essential oils undiluted or citrus-geared products if you'll be out in the sun all day or use with sunscreen and reapply as needed to prevent UV ray exposure. Or simply use only at night to off balance any reaction to light. Botanical oils that seem to help mitigate reactions are high in Vitamins C, E and K like our Barbary Fig Seed Oil for example." With a little knowledge and awareness, you can benefit from natural ingredients that can be phototoxic like citrus oils without incurring skin damage.