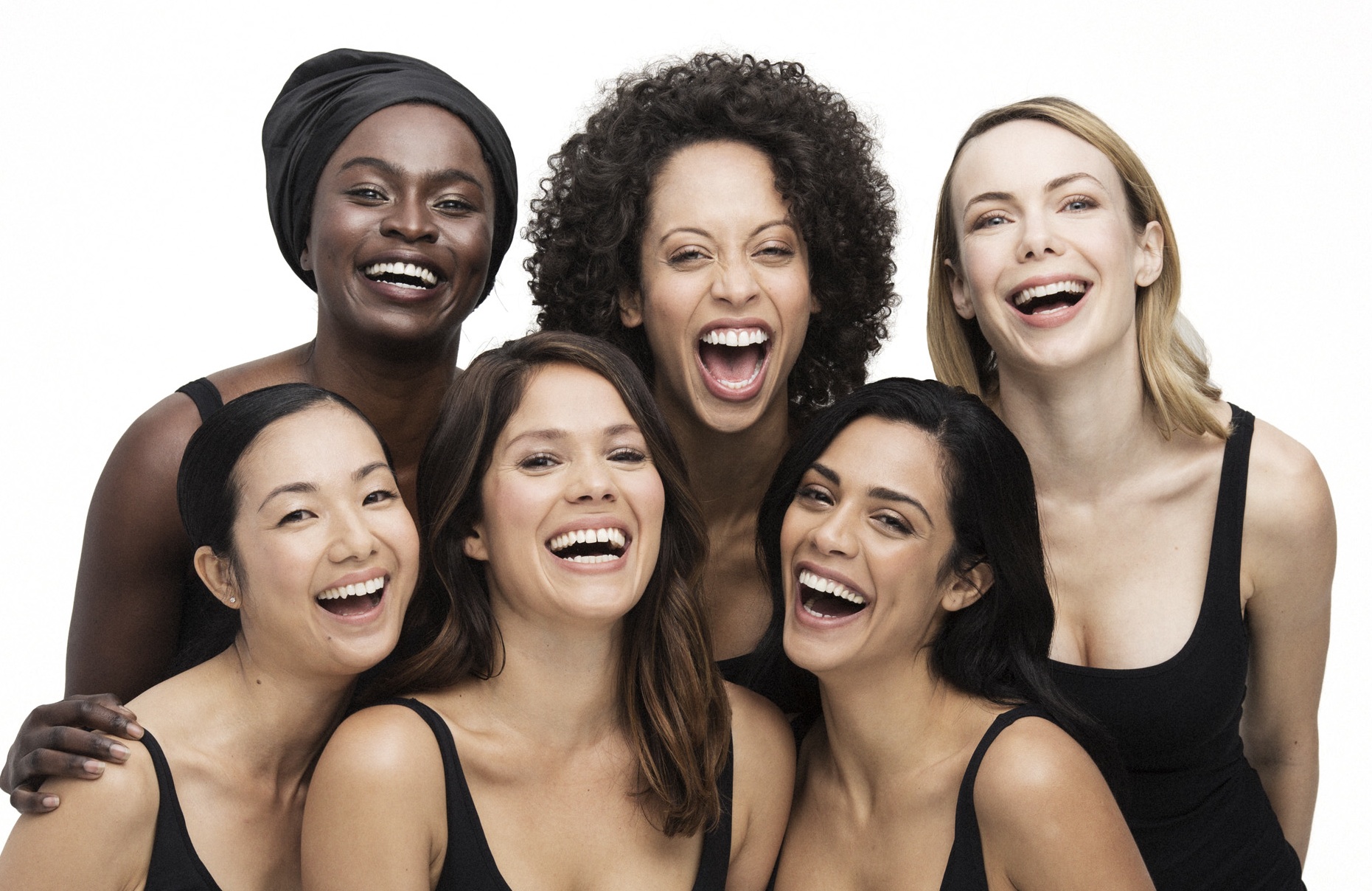 Not only do I love Lina Hanson for making effective beautiful products, I admire the woman behind this eponymous line for her drive and commitment to making change in the industry and giving back globally. Lina Hanson is a hard working angel with skin to match, and this beauty-from-the-inside-out has been changing the beauty industry as we know it with her personal touch and gorgeous skin care products. The mesmerizing scents and skin softening, sustainably procured botanical oils are just the beginning with regard to this special brand, and now there's even more to discover.
I'm so excited that the next wave of Lina Hanson is here, and we got the inside scoop from Lina herself!
Susannah: I love the new look of Lina Hanson. What inspired your packaging redesign?
Lina: I'm so happy you like it! We're very happy with it too, and feel that it very much represents who we are and what our line is about. Similar to my skin care preferences, it's simple, clean and colorful.  
I always had a very clear vision for it, and along with the expansion of the collection, we felt that we wanted to share that vision more fully. Getting a new look and revamp was a big part of that.
Tell us about the new Global Treasures. How do precious ingredients like pearl and 24k gold benefit the skin, particularly the eye and neck areas?
Global Treasures is packed with antioxidants to soften wrinkles, restore elasticity and boost collagen production. It's a multipurpose balm that nourishes any dull, or sun damaged skin. It works wonders for the eye area due to the coffee bean, and 24K gold that de-puff and brighten the skin.
When applied to the face and neck it helps regenerate collagen production, while nourishing dull and uneven skin. It also fades age spots due to the minerals and antioxidants in pearl and matcha green tea. It's the ultimate luxury treat for all skin in need of a little boost.
The Global Face Trio is another new release. Can you tell us how you arrived at the 3 in 1 concept for this product? How were the ingredient choices inspired by your global travels?
Global Face Trio was inspired by South East Asia. I spent over two months there and learned about all the beauty traditions the women have been relying on for centuries.
The idea of doing a 3 in 1 product made so much sense to me because I've always believed less is more. Global Face Trio is also unique because it's gentle enough for everyday use and is customizable depending on your skins needs.
The star ingredient is Thanaka which comes the bark of the Thanaka Tree in Myanmar. Applying the powder to the skin has been Burmese women's beauty traditions for centuries. It's used to cool, purify, minimize pores and brighten skin.
Global Face Trio also includes ingredients such as orange peel and lemongrass that are super rich in vitamins, minerals and antioxidants to brighten, improve blood circulation and collagen formation. It leaves the skin pure, polished and renewed.
What's next for Lina Hanson?
So many exciting things! We are growing in ways beyond skincare as well. For example, we're opening a small online shop this year with hard to find, unique pieces curated by me from the different places I go. Whenever I travel, I get inspired, so I'm sure there will always be more beauty products to add to the collection.
 What excites you most about the new Lina Hanson products? Share in the comments!