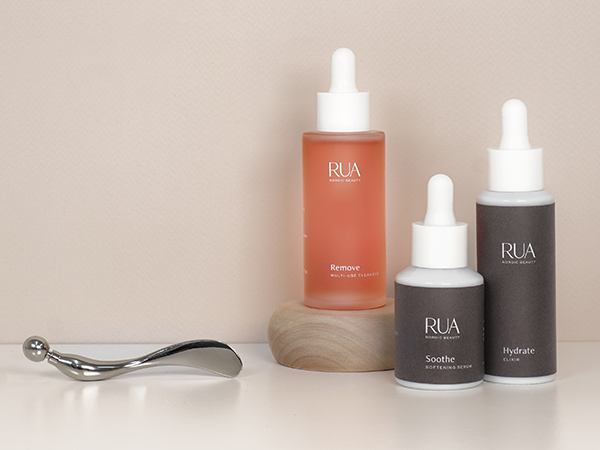 I have long idealized Scandinavian culture for a myriad of reasons: the universal healthcare, high reports of happiness among residents, great educational systems, hygge… I could go on and on! But I had never thought or heard much about Scandinavian or Nordic skincare.
That all changed when Integrity Botanicals recently brought Scandinavian brand RUA Nordic Beauty on board, and we all fell in love with the effective formulas, award-winning products, and gorgeous scents and textures of the brand.
With an incredibly well-edited product selection of just three high-performing products –  the gel-like Hydrate Elixir, the non-greasy oil-based Soothe Softening Serum, and the truly luxurious Remove Multi-Use Cleanser –  simplicity is at the core of RUA. This time of year, when there is so much excess and hubbub, it can be nice to slow everything down and find the most simple, potent solutions to our daily needs. RUA has been that for me since I started testing out the brand: simple relief among all the noise.
In addition to the three products, RUA has its own handy tool that I now can't live without — the Refine Sculpting Eye Wand. At an affordable $25, this wand is a game changer when used with the Hydrate Elixir around the eye or as an acupressure tool anywhere on the face. It's easy to use, and feels cooling and soothing, plus it's small enough that you can slip it in your purse or pocket and have it wherever you are.
To further inspire you to try out this lovely brand, I had the chance to interview its equally charming and delightful founder, Kristina Dunn. Read on to learn why – and how! – she developed RUA!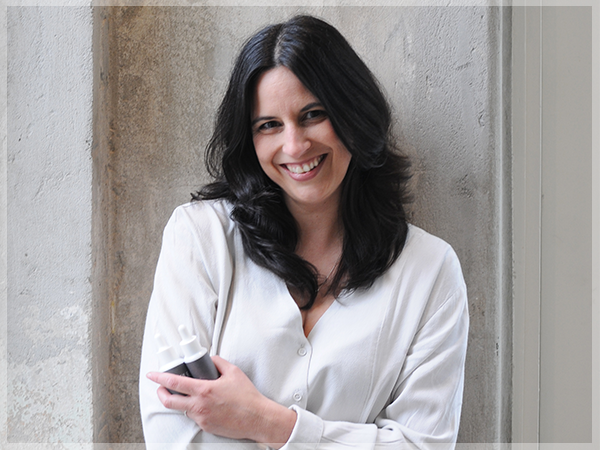 Eight Questions with Kristina Dunn:
Integrity Botanicals: When did you begin the process of starting RUA?
Kristina Dunn: The seed of RUA was planted around 2008, 2 years following my pre-menopause diagnosis and when I was informed that having children was going to be unlikely. (I was 28yrs old). The journey of how this started is a very personal story, but one I feel is important to share. The diagnosis aligned with my volunteer work at Greenpeace. They ran an action campaign exposing the <toxic beauty> industry, and this is when I began to dig deeper. Was beauty the reason for my hormonal imbalance?
As a child, my mother ran the cosmetics department in a major department store. For as long as I can remember cosmetics have been a part of my life. No bath was taken without some type of super foaming bubble product. I began using scented lotions at an early age <mm, it smells like apples!>. I was the first girl in my class cleansing and moisturizing before I was in my teens. Reminder, this was the 1980's, little research or regulations were placed on cosmetics or the dangers found in ingredients.
After learning about the toxicities in conventional cosmetics, I desperately began looking for natural solutions. To my surprise, there were not many options out there. Thus, the seed of RUA was planted. Fast forward to 2022, the first basic body butter formulations mixed with coconut butter and lavender essential oil made in my kitchen have evolved into award-winning high performing formulas produced in my lab. I have 4 diplomas: Natural skincare formulation, organic cosmetic science, certified in anti-aging skincare, and beauty business management. I am a clean beauty expert.
IB: When did the brand officially launch?
KD: We launched in the height of the pandemic, May 7, 2020.
IB: What has been the biggest challenge in starting a new skincare brand?
KD: Financing! I think this is the biggest challenge for any entrepreneur. I proudly have financed my business from day one. It can be stressful funding your business yourself, but my business mentality is; grow organically, scale slowly, and trust my formulations. They are unique, effective, and will remain standing in the now VERY saturated skincare market. Skincare is now the new DJ, everybody wants to be one! Fun fact – I have worked professionally as a DJ for almost 20 years.
IB: What is your favorite part of owning a skincare company?
KD: Oh, where to start? First, customer feedback. There is nothing more rewarding than having a customer who has suffered from psoriasis since their teens thank you for changing their lives and relieving their skin issue. These kind of stories have filled my eyes with tears over and over. Secondly, I love the creative part of job. I love conducting R&D for new formulas. I love the art direction of RUA. I love designing all aspects of the brand. Third, I love production days. It is very meditative to be in the lab drowning in my textures and scents.
IB: RUA has only three products, which we love from a sustainability standpoint. Tell us more about your "less-is-more" philosophy!
KD: RUA is designed in pure Scandinavian form. Timeless, functional, sustainable, modern, and high quality. This is everyday life for us in the Nordics, and it is reflected in my skincare.
IB: What's your favorite ingredient to formulate with?
KD: Gels! I love to create texture both in the formula and on the skin. This is why I love gelling effects. They create a lovely slip in a formula and they trap water in the skin, like a cocoon, leaving it uber soft. Gels are lightweight, not greasy or heavy, and they are a key ingredient in maintaining hydration. Hydration is KEY for age defense.
IB: Why do you think beauty products are important in life, beyond their normal functions of cleansing, moisturizing, etc?
KD: The skin is our largest organ. It is our protector from the elements and is what keeps us alive. It needs to be nourished, tended to, loved, and balanced. Skincare isn't about beauty, it's about living.
IB: What do you see/plan for in RUA's future? Any exciting things you can tease? Anything you hope to be able to do?
KD: Oo! What to reveal? Honestly, at the moment, I am slowing things down. It is an uncertain time to be a business owner. In the New Year ahead, I plan to set roots deeper into the ground. I am in full nurturing mode. I am strengthening our foundation, enabling it to strongly hold its branches high and wide. In February, we are relocating RUA <the daughter of Mother Earth> back to nature. We are moving our lab from the city and into an energy efficient building situated onto a sustainable farm, 5 generations back. This step is going to free RUA and my plan is to flow with her. My main goal for 2023 is to accelerate our sustainability and continue being a vanguard in natural skincare. We are Scandinavian. Our ethos are at the forefront due to our values in modernism, timeless quality, functional use, evolving sustainability, and always inspired by what is some of the most pristine nature on Earth. This is RUA.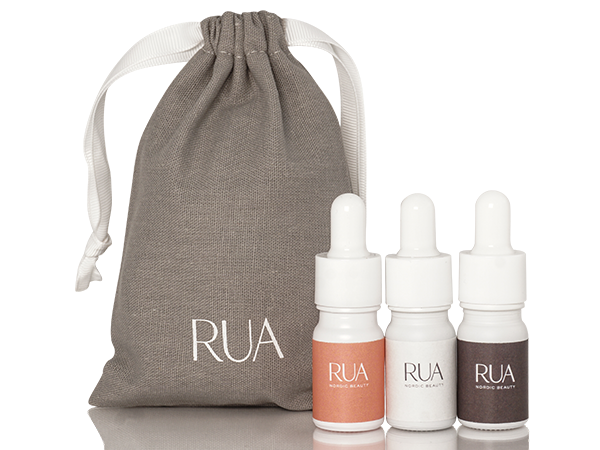 Well. If you're not smitten, then I don't know what else to say! Is there any more compelling origin story of a brand out there? We just love how Kristina is so educated in clean beauty, so committed to sustainability, and so full of love for her customers!
I highly recommend the brand's Discovery set, which includes all three of the products I've fallen for, and gives you a chance to use them all together and see the power of their simplicity!
Here's hoping you find peace and light this holiday season, and that you can enjoy some quiet amidst all the noise, and slow down with RUA!