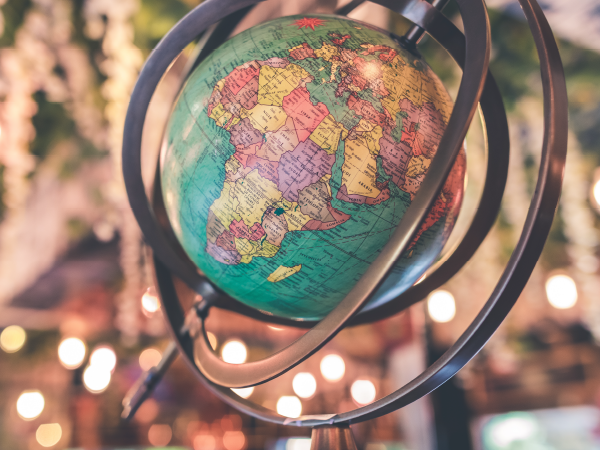 I love to travel, but I'm often torn between wanting to go to new places where I've never been before, and wanting to go back to beloved spots I have previously visited and loved. For example, as a kid, my family went to South Carolina every summer. I could see every inch of our house there in my mind all winter, and I could smell the gardenia, the palms after the rain, and the wind off the beach when I closed my eyes. I never wanted to be anywhere else. But then I visited Paris. I mean, it's Paris! It's wonderful, too. So if I had a free week, it would be hard to decide between the traditional/familiar and the new/exciting. There are so many good things about each one, and the idea of only seeing each new place in the world once is a whole new level of FOMO.
It's parallel to my feelings about skincare and beauty products. I always want more of my beloved favorite products— the ride-or-die ones I can't live without— and yet, there's the pull of trying new, exciting ones from new-to-me brands or ones that utilize ingredients I've never tried before. What is a product junkie to do?
Obviously, I can't go everywhere in the world— I have kids and a job and a limited budget. Similarly, I can't ever try out every single skincare or makeup product out there. I only have one face! And, since I find I really must test out a product for a few weeks before I can truly make a judgment about it, there are only so many weeks in the year.
When faced with limits like these, it's easy to become overwhelmed or sad that no one can ever see the whole world or experience everything it has to offer. Instead of getting down about it, I like to think of alternate ways to experience the world. And, in combining it with my love of skincare and makeup, I am able to knock two items off my to-do list at one time. Enjoying beauty products from all over the world is one way I can travel without leaving home. It allows me to experience some of the smells and energy of locales all over the globe, whether they are places to which I may never get or places where I've already been and might not get to again anytime soon. It's a chance to get outside of my usual routine and experience something new and different.
If you want to travel the world from the comfort of your own bathroom, I can recommend products to take you to new places, metaphorically speaking! Just like travel destinations, some are comfortable and familiar, while others will introduce you to scents and textures you don't often encounter. I've broken it down for you alphabetically by country, but feel free to work from nearest to farthest away, or start with something from a place you've never visited before. You never know, it might inspire you to get on a plane and go there!

Australia
I've never been to the land down under, but I'd love to some day. Now that I live in California, I tell myself it's a little more accessible, but it's still a pretty long flight! However, I do long to see those gorgeous beaches, the Sydney Opera House, and some cute marsupials!
With no plans to go there anytime soon, I'm still really enjoying the fruits of their exports in the form of beauty products and makeup!
Ere Perez is an Aussie-made brand I first met last summer at the Indie Beauty Expo in New York. It gets double international points because founder Ere Perez herself grew up in Mexico, learning about natural healing from her grandfather, a traditional medicine man, and her mother, who made home beauty remedies. The result of these influences is an exquisite beauty and skincare line full of bright colors and smooth textures and natural, botanical ingredients. Whether it's actual waterproof, green beauty mascara (the unicorn! It actually exists!) or my favorite lip and cheek stain that truly lasts all day, Ere Perez makes it in Bondi Beach. Using these glorious products has only made me want to go there even more!
Nūdus is another brand that makes me want to go to Australia, if only to stock up on their smooth, long-lasting lipsticks. With 27 active natural ingredients, these lipsticks are more than color makeup; they actually take good care of your lips while you wear them. You know I'm not one to play favorites, but 27 Kisses is a pretty awesome shade, and Dirty Diana is my go-to "going out" shade. There's something for everyone in this line, but the thing that's consistent among all the lipsticks is the supremely nourishing ingredients, vitamins, and antioxidants.
While I'm in Australia, in this fun travel fantasy, I would definitely go visit The Beauty Chef herself, Carla Oates. First, I'd get her to autograph my copy of her book, Feeding Your Skin, and then I'd ask her approximately eleventy-billion questions. Carla is a true expert, having developed her products based on over 20 years of research in her capacity as an organic beauty and health expert. She's created a unique bio-fermentation process called Flora Culture™, which you can experience via The Beauty Chef without having to travel all the way to Australia. I'd start with the classic Glow Advanced Inner Beauty Powder, my personal favorite.   And in the hot summer months, I like to add in Hydration Inner Beauty Boost, especially after exercising. Basically, The Beauty Chef has something for whatever ails you.
Stay tuned for a new Australian skincare brand launch in 2020 – MUKTI!

Austria
There's no doubt I'd go back to Austria in a second. I spent a few weeks in Vienna with my family two years ago and it was a singularly transformative experience, in large part to the founders of Austrian brand Max and Me, Tanja and Max. These two beautiful souls welcomed us into their home and into Max and Me's manufactory and garden, where they concoct their high vibe products by hand.
Of course, every reader of this blog can't really invite him/herself over to Max and Me's headquarters, but you can get some of their magic via their products. It's hard to choose favorites, but right now, I'm loving their Facial Oil: Enchanted for the dry California winter. I love Max and Me's products because Tanja and Max understand that the whole experience is important, from how the oil smells to how it feels on the skin, to how well it works. Obviously, all three of those factors are home-runs in every Max and Me product.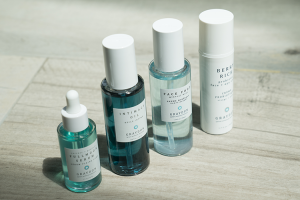 Canada 
By far our biggest international contingent is from our friendly neighbors to the north, Canada. Oh, Canada, you must really get Green Beauty, because you are sending us the best stuff. I've only been to Canada once, but clearly, I need to go there again and often. Until then, I'm thinking about Canada daily as I use all these awesome Canadian-made products that make my life better.
Graydon is the newest addition to my Canadian obsession, but it's fast becoming one of my top brands. I'm obsessed with their Face Foam with it's Blue Majik magic— it's so gentle yet so powerful, and I look forward to washing my face even on my most exhausted evenings because I get to use Face Foam. And I've recently started using Berry Rich Cream probiotic moisturizer (more Blue Majik!) and have been recommending it to everyone I run into, including you all, now! It's especially good for this dry, desert winter weather I'm experiencing for the first time since moving across the country. I'm loving the fine-line-diminishing power of this cream, too.
I'm obsessed with Plume and have been for a long time, ever since it alleviated the weird gap in my left eyebrow I've been fighting since 1999. It's a miracle! Seriously, Plume restored my eyebrows from my teenage over-plucking days with the Lash and Brow Enhancing Serum and I've been using it religiously ever since. And I've been using and loving the Nourish and Define Brow Pomade for years, and thought it couldn't get any better, BUT IT DID this year with the introduction of Plume's new Refillable Brow Pencil!!!! The best brow product I've used, plus eco-friendly refillable action, on-the-go ease, and the finest point on a brow pencil I've ever seen means it's the complete package.
Routine is another game-changing brand for me (that also happens to be from Canada!). I really thought I didn't need to try another deodorant— I truly believed that what I had was good enough and it was all fine, but Superstar just blew me away (and continues to, months later). It's one of the few natural deodorants I've used that doesn't irritate my pits and actually works 100% to keep me fresh and not smelling. It's such a great deodorant for those like me who have sensitive underarms, with charcoal, prebiotics, and magnesium. I also love Moon Sisters (similar formula), and the best part of Routine's deodorant is that you can buy a sample size which give you a week's worth of deodorant for $5.00, because finding the right natural deodorant for you is a personal game of trial and error. If you want to try a few, go for the Top Seller's Kit, and try a few different flavors to see what works best for your personal body chemistry.
Another Canadian brand has been the answer to many of my prayers with their clean candles and essential oils. Woodlot is unique because their candles are TRULY clean— not only are they made from GMO-free organic coconut and soy waxes, the scents are from real, essential oils and not fragrance oils, as many "clean" candles are. Plus the wick is cotton, which goes to show that every detail of these candles has been carefully thought out. I just love them! I especially love the Recharge scented candle, because it's minty and herbal smell makes my house feel clean and fresh, even when it's… not so much. I also use their Original Essential Oil Blend in my fancy new glass diffuser when I want to make my home feel like a spa, especially when it's anything but, which is… basically always! #momlife, right?
Rounding out the delegation from Canada is cult superstar Sappho New Paradigm. There is so much to love about Sappho, but I have to start by singling out the Vegan Lip Gloss. It's just so perfect. I love the lemongrass scent, the sweetness provided by a tiny bit of stevia, and the four bold colors that are extremely wearable. They're just so fun— I mean, when is the last time you had a makeup item that was just pure joy? That's how I feel about the Sappho lip glosses. I also dig their richly-pigmented Eye Shadows and Blushes, because aside from being awesome and high-performing, they come in a cardboard envelope, with minimal, biodegradable plastic, in a metal pan that's magnetized for use in your own palette, like this Z Palette I have. Super eco-chic.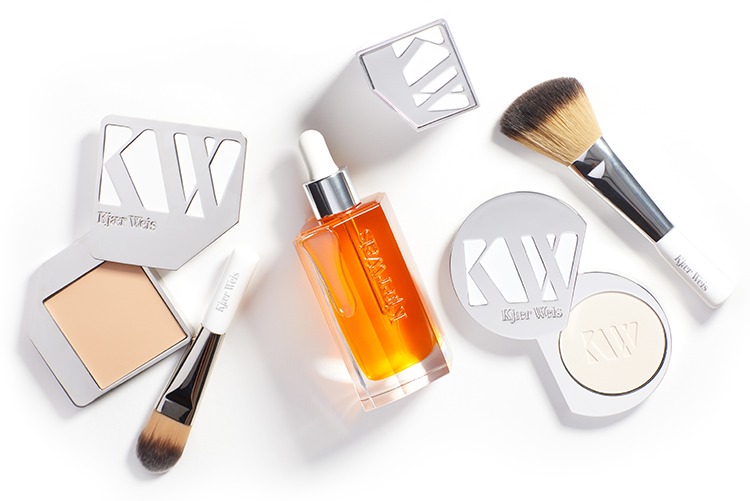 Italy (and Denmark)
Usually, when I think of Kjaer Weis, I think of Denmark, where genius founder Kirsten Kjaer Weis is from, but upon further research, I realized that Kjaer Weis products are actually made in Italy! Italy is high on my dream destination list. (I've never been there but every time I see photos of Cinque Terre I'm ready to pack my suitcase.) Basically, this makes Kjaer Weis products doubly international, and a perfect example for this article.
I cannot over-express my adoration for Kjaer Weis. This brand stands out as a pioneer in luxury green beauty, and will always be at the top of any list I make. The products are as luxe as they come, with organic ingredients sourced from around the world, painstakingly chosen colors that exemplify chic and timeless, and the high performance you'd expect from any conventional luxury line. Then, add in the packaging— the jewelry-inspired, silver compacts that are the embodiment of glamour— which is the ultimate eco-friendly refillable system. It's flawless. The refills come in heavy, recyclable paper compacts, which are easy to open and pop into your heirloom silver compact again and again and again. I've had mine for years, and every time I refill them, I marvel at how amazing it is to own something that is at once so gorgeous and so sustainable!
I particularly adore the Lip Tint in Captivate, with the slightest shimmer of gold in this wearable pink, and don't leave the house without a smudge of Kjaer Weis black Eye Pencil on my upper lids.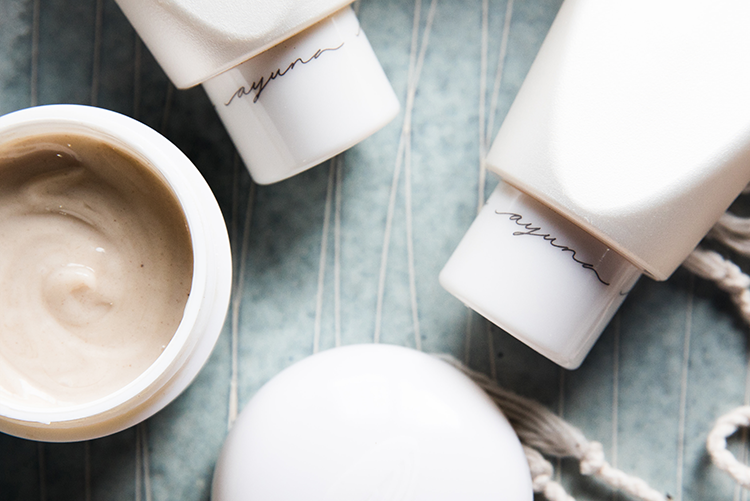 Spain
Ayuna is the perfect mix of art and science. I don't know much about Spain, but if it's anything like Ayuna— rich, comforting, exciting, and amazing-smelling— I'm all in. Ayuna is like a too-good-to-be-true person you meet, and you can only just love them more once you realize they're the real deal. When I first tested out Cream II, my ultimate favorite, I couldn't believe it was all natural and green. It smelled too good and felt too rich and worked too well to be all natural. But it is!
I'm also such a fan of their Body Cream Restorative Prebiotic Care. It's every bit as fabulous as the Ayuna face creams, but designed for your whole body, and with their same signature scent I can't get enough of. It's silky and thick, but also somehow fast-absorbing, and hours (and even days) later, my skin still feels the effects of it.
Ayuna just launched a new product, Cellular Oil, which contains oil extracted from the Stem Cells of The Acebuche, the Millennium Wild Olive tree. It pairs well with either of their face Creams, or can be used alone. I can't wait to try it!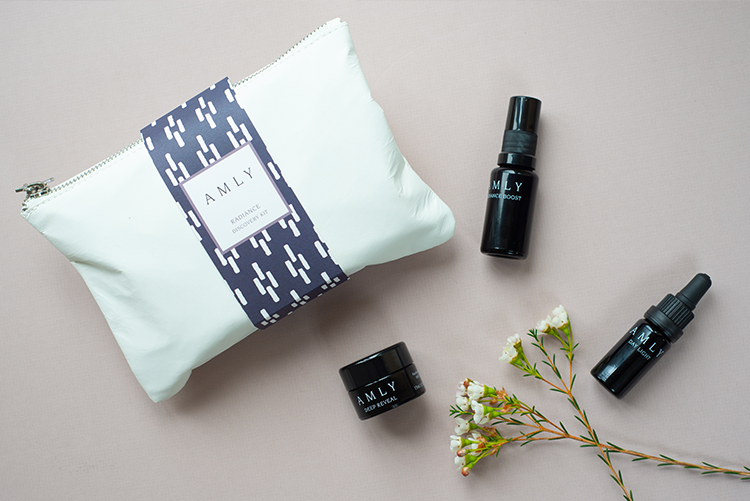 United Kingdom
The U.K. is one of those places to which I've been that I know I have to return to someday. I went to London and Edinburgh when I was just sixteen— my first taste of Europe— and I have such vivid memories of the gorgeous gardens, green hills, and quaint streets. It's no wonder I love these brands that come from there so much— they capture the romance and history of this amazing land.
Lily Lolo makes my ride-or-die, number one favorite mascara, ever. They also make many other amazing products— shimmery lip glosses, vivid blushes, classic eye palettes— but it's the mascara with which I am truly obsessed. I love both formulas, the original Natural Mascara and the newer Big Lash Mascara, so don't ever ask me to choose just one of them. No other natural mascara lasts as long, doesn't flake or smudge, and makes my lashes look so amazingly healthy and *almost* fake, but not quite. Which is kind of all I ever want out of a mascara.
Amly is the name of an organic wild-flower meadow in England, and when you smell their products, you'll see why. It's the perfect name for this quintessentially English brand. Made using the silver-rich, naturally occurring spring water from beneath their organic land, Amly Botanicals' Facial Mists are unlike any other. You truly get the essence of a wild-flower meadow when you spray the Digital Detox, Radiance Boost, or Beauty Sleep. Start with their Essential Collection Discovery Kit to test out my three favorite products: Deep Reveal Nourishing Cleansing Balm and Mask, Radiance Boost Silver Rich Face Mist, and Sleep Tight Rejuvenating Face Balm. It comes in a cute travel pouch and with a muslin cloth to use to wipe off the Nourishing Cleansing Balm, and you're all set to jet off to the English Countryside (at least in your dreams, if not in real life).
I was recently introduced to Aster+Bay and it didn't take long for me to become enamored; one application of Aura Body Serum: Spectre and I was hooked. Plus, Aster+Bay is a Scottish brand, and I spent the majority of my aforementioned U.K. trip at the University of Edinburgh, which holds a special place in my heart. The company's Canopy Hemp Jelly Cleansing Concentrate is truly unique and innovative, and the Night Bloom Bathing salt is almost to beautiful to use (but note that I said almost because it's also so nice to bathe in, it would be a tragedy not to use it up!).
If you've never tried de Mamiel's artisanal gems, you're missing out. I have been using the Exhale Daily Hydrating Nectar for the past several months and am loving the results. It contains zinc for sun protection and a whole host of other antioxidants and detoxifying environmental damage shields. It's one of the rare sun protection products that I don't feel the need to layer over serum, because it is also a serum, moisturizer, and hyaluronic acid source rolled into one. I also adore the brand's Altitude Oil, a multi-tasking elixir that helps with everything from sinus congestion to jet lag to fatigue. It's an example of the true skill founder Annee de Mamiel possesses for healing aromatherapy.
Well, that was a lovely trip around the world we just took together! I feel exhilarated and inspired by the thoughts, scents, and ingredients from all the exotic places represented in Integrity Botanicals' international brands. There is a lovely sense of both future and past in these products, whether they're memories of places you've been to or inspiration for as yet unknown journeys to come. I've always struggled with what souvenirs to bring back from any travels I've taken, and now I delight at knowing that you can get the most fun, evocative souvenirs without even having to go anywhere. Skincare is definitely a great way to experience a different culture or imagine a new adventure. I highly recommend taking a trip, even if it's just via a product in your own bathroom tonight. Let the scent take you away, and you'll still get to sleep in your very own bed.