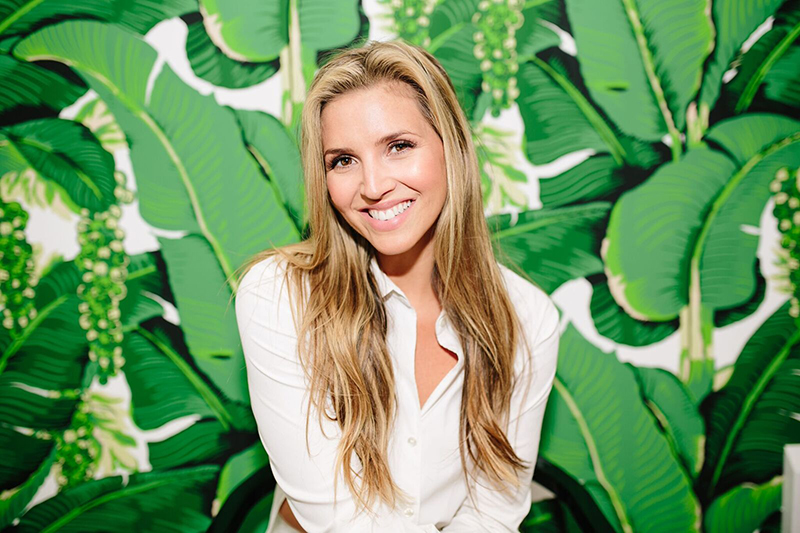 Don't the holidays have a way of bringing out a spirit of generosity? For many of us beauty bloggers and small businesses, it's a time when we can show how grateful we are for all the people who support what we do throughout the year. This week we've teamed up with the always-glowing blogger behind Bare Beauty, Jessica Morse to bring you a seriously generous giveaway ($200 Integrity Botanicals gift card!). But first, let's get to know what Bare Beauty is all about—let's hear from Jessica!
Susannah: How did you get into green beauty, and what inspired you to start a beauty blog?
Jessica: About five years ago, although I appeared to be the picture of health, I began to experience some unexplainable symptoms that were greatly affecting my quality of life.  I was also having trouble conceiving.  I started seeing a Naturopath, who helped me detoxify my seemingly "healthy" lifestyle.  Along the way, she mentioned that many personal care products contained toxic chemicals that bioaccumulate in the body and affect reproductive hormones, and down the rabbit hole I fell.  I'm a girly-girl, so rather than just giving up on luxury makeup and skincare, I made it my mission to swap out each of my favorite products with a Clean, effective replacement.  Friends started asking for advice, and Bare Beauty was born.
What's your favorite product category? For example, some people can never have too many face oils or perfumes—what's your thing?
I have a slight addiction to blush and lip color.  I like to experiment with different color combinations, especially when I'm feeling a little "blah" in the middle of Winter.  The perfect pop of color can make all the difference!
What's on your Christmas wish list this year?
I'm always wishing for more Vintner's Daughter; it's liquid gold!  I would also love to receive Aquarian Rose by Strange Invisibles, as it smells like Heaven.  I'm also trying to take more baths – I think having more Osmia Organics Bath Soaks around would be the perfect motivation.
What are you excited to give to friends and family?
I like to give the women in my family a combination of my tried-and-true favorites as well as trial sets that I think are well-suited for them.  This year, I'm excited to give the Lotus Wei Mini Serum aromatherapy kit, Kahina Giving Beauty Fez Hand and Body Balm and Laurel Travel Sets based on skin type.
What clean beauty product have you found that is the perfect replacement for a "dirty" one you used to depend on?
I'm a bronzer junkie; my favorite Clean replacements for my old Nars are W3LL PEOPLE's Bio Bronzer Powder and Stick.
Do you have a favorite holiday tradition?
Growing up, my family and I used to bake together for days leading up to the holidays.  In the last few years, in an attempt to eat more healthfully, I kind of gave up on this tradition in my own home.  However, I don't want my daughter (Annabel, 2 years old) to feel like she must choose between being healthy and enjoying food during the holidays.  I also don't want her to grow up without knowing how to bake, or without the happy memories of us together in the kitchen.  So, I've been experimenting with Clean baking recipes, and I'm excited to pass this (tweaked) family tradition on to her. 
Is it just me or does this make you want to drop everything and binge-read all the Bare Beauty posts right now!? At the very least, don't miss the Bare Beauty Holiday Gift Card Giveaway from Integrity Botanicals! Pop over and enter now for a $200 e-gift card.