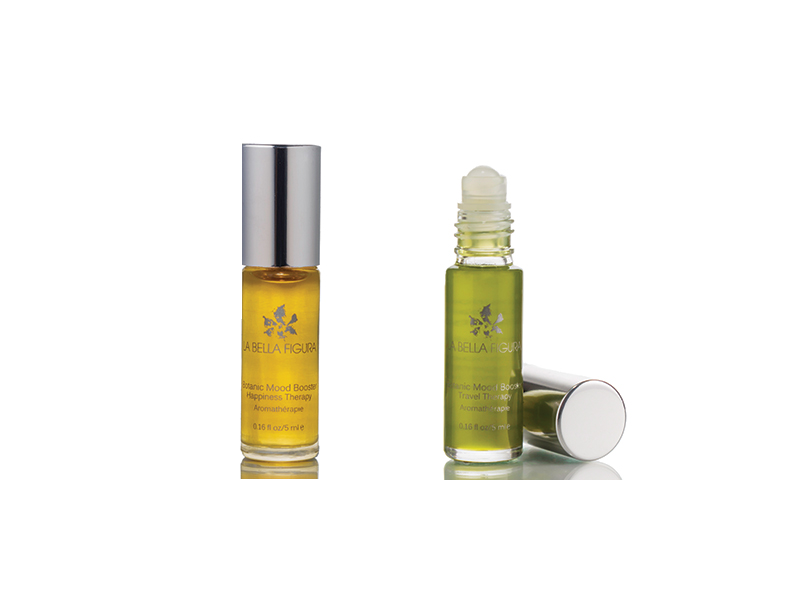 This is the time of year when we can all use a little more support. As summer winds down and fall gets busy with back-to-school schedules and the back-to-work mentality dominates, it's important to take little moments throughout your day to—quite literally—just breathe. Those of you who read this blog with any regularity know that I'm a big proponent of aromatherapy treatments. I've got a nose that wants to smell everything, and I imagine you do, too—even if you're not yet aware of it. Our sense of smell is not something our culture emphasizes as much as our other senses, so we often learn as young children to relegate our sense of smell to the subconscious part of our brain. Anyone with the slightest bit of curiosity can awaken this powerful sense and cultivate a more sensitive nose with a little bit of intention. Aromatherapy is a great way to do this, and in the process you can use your sense of smell to help change your frame of mind and emotional state.
La Bella Figura has created two delightful aromatherapy treatments that I reach for often—the Travel Therapy and the Happiness Therapy. They call them Botanical Mood Boosters, and they work! I've been in love with the Travel Therapy for a while now, and was so excited when La Bella Figura introduced the Happiness Therapy earlier this year. La Bella Figura has a way with scent, and I'm always whipping one of the Mood Boosters out on a friend. I love the to see the look on their face as they take their first inhalation. Their features instantly soften and a dreamy look emerges, which is exactly what I experience.
The Travel Therapy is a blend of Blue Tansy (that seriously calming, anti-inflammatory oil that plays a starring role in The Blue Cocoon), Italian Blood Orange and Bulgarian Rose Otto. This calming and revitalizing scent is all you need to restore your sense of inner peace. It's bright and charming and helps one feel refreshed during travel, though I use this for more than just hitting the road. In any stressful situation, I benefit from smelling the Travel Therapy, and it's more unique than some of the traditional oil blends that normally feature lavender or something similar to achieve the same effect. The rose doesn't dominate here, it is simply there to support and round out the blue tansy and blood orange, which pair beautifully.
While it's always nice to feel calm and collected, who doesn't ultimately want more happiness? The Happiness Therapy is a soft and quiet blend that eases you into a blissful state rather than tossing you in abruptly, which I appreciate. It has a warm coconut scent with soft and spicy floral notes. The coconut combined with Tahitian Tiare (a type of gardenia) and guava leaf gives the blend a faintly sweet and floral tropical vibe (a.k.a. happiness!) while bergamot and rose otto add a little bit of green and pep to the scent. This is a vacation in a bottle, and the overall effect is really soothing. Both the Happiness Therapy and Travel Therapy come in a small roll-on bottle that fits perfectly in a pocket or clutch, so there's never an excuse not to have one with you.