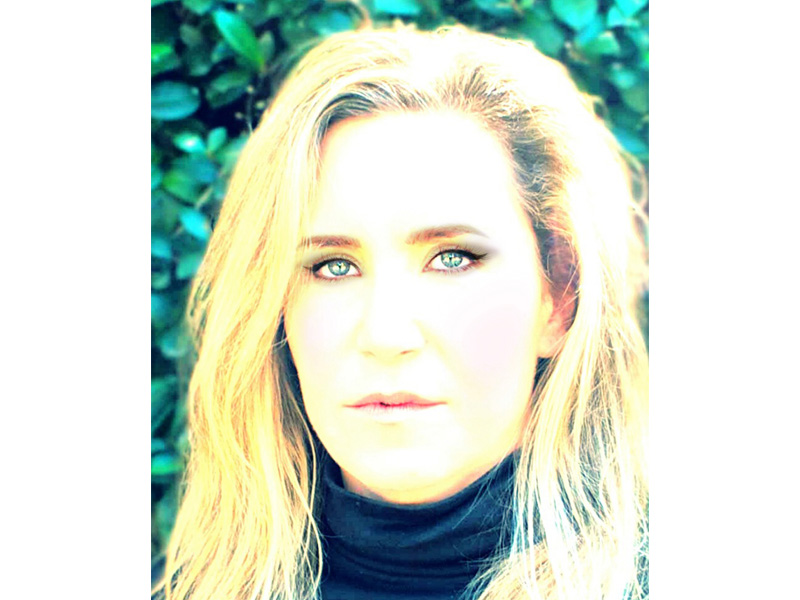 This week we're celebrating the launch of Maya Chia at Integrity Botanicals, which gives us the perfect excuse to ask the founder, Susanne Norwitz, a round of questions about her beautiful line of skincare products. The well-edited collection features one of nature's true super foods—chia, so the next time you're making chia pudding or adding chia seeds to your morning smoothie, take a second to really marvel at this wonder ingredient. When you add chia oil to your skincare routine, you'll see just how magic this little seed can be. Enjoy getting to know Susanne!
Susannah: How did you discover chia seed oil? You obviously loved it since it's the heart of the line, so how did you find this passion of yours? 
Susanne: I first read about the benefits of chia seeds after deciding to do a detox, and as part of that detox the doctor recommended incorporating chia seeds into the diet. I bought a package of chia seeds, and started to read the nutrition panel, and was floored by the benefits. It was a true superfood – the world's most nutrient-dense plant source with more antioxidants and omega fatty acids than any other plant source. Every virtue described were benefits that were amazing for the health of the skin, your body's largest organ.
Why is the supercritical extraction process so important when it comes to producing chia seed oil?
In certain cases, as is the case with chia seeds, the way you extract the oil from the plant makes all the difference for the longevity and efficacy of the oil. We worked with the nation's leading scientists to license the patent for supercritical extraction of chia seed oil in the United States. Supercritical extraction is a gentle oxygen-free, solvent-free process, which results in oil with a total absence of chemical residues and impurities, and one that most closely mirrors the chemical profile of the plant, and importantly for a natural product, has a two-year shelf life.  It was a long journey to find the best way to extract the oil. It wasn't overnight, and involved many conversations and visits with industry professionals.
Is Maya Chia good for all skin types? Who benefits the most from your line?
All skin types can benefit from Maya Chia. It is very lightweight, yet provides intense nourishment. We like to think of it as topical nutrition & vitamins for your skin. It is chock full of anti-inflammatories, omega fatty acids, antioxidants, and essential minerals. If your skin is sensitive it can help to soothe, if you are prone to blemishes it has high Vitamin B3 and Zinc, which is great for combating acne. For dry skin, it is clinically proven to significantly increase skin hydration, improve skin barrier function, and reduce transepidermal water loss. For aging skin, chia oil's high levels of omega-3s help build collagen—a key for supporting skin structure and maintaining youthful-looking skin. Dermatologist Dr. Rachel Nazarian of Schweiger Dermatology Group also says there's evidence that chia oil can decrease the formation of hyperpigmentation (aka dark spots), another key way this oil keeps your face looking young.
One of the first things that caught my attention about Maya Chia is the use of the ingredient astaxanthin in the Super Couple, Ultra Luxe Face Oil Serum. What inspired you to include it in the Super Couple?
Chia and natural astaxanthin are two of the leading natural super ingredients to date, and that's what excites us as a company. We're not interested in fly-by-night ingredients or the latest in trends that may not yield the results we're looking for. We are excited because these ingredients create high-performance products that work, that get results… and in many cases, rather quickly.  In all of our formulations, we work hard to create a proprietary synergistic combination of the best ingredients that will deliver on the promise of the particular product and what it's supposed to do. The introduction of our latest product – the Super Couple ™ – was driven by a spate of clinical research studies extolling the benefits of natural astaxanthin for the skin. Like chia, the benefits of astaxanthin for skin are amazing. People may have heard of astaxanthin as it has gained some national exposure in recent years – as many in the scientific community recognize it has as one of nature's most powerful antioxidants. To give you an idea of its power, natural astaxanthin has 65x the strength of vitamin c in combating free radicals.
Can you describe your skincare philosophy? What's your day-to-day approach for healthy skin?
I'm a minimalist at heart. My belief is that you don't need an exhaustive skincare routine, if you choose the right high-performance products. When I created Maya Chia Beauty, I wanted to introduce multi-purpose products and, when possible, I wanted to streamline my customers' routine. One thing I'm sure of is that most people are wildly busy, and looking to simplify their life.
My routine is, therefore, ultra streamlined. I use Maya Chia's the great cleanse cleansing oil in the morning, sometimes I use a toner such as May Lindstrom's Jasmine Garden and then I follow with the Super Couple ultra luxe face oil, which has the bonus of adding a little extra glow and radiance to the skin. Makeup artists have advised that it makes a wonderful primer in advance of makeup. 
At night, I cleanse and nourish with the Super Couple or our Original Oil – depending on whether I want to turbo charge my routine with additional anti-aging benefits. I also use our oils along the perimeter of the orbital bone, but never too close to the eye. They act as a deeply nourishing moisturizer for the eyes. I've received wonderful anecdotal feedback about the Super Couple and how it has diminished customers' dark eye circles. 
What do you love about running a natural skincare line?
This is something that I have dreamt of doing my whole life. But it always seemed out of reach. For someone else to do. But I want to encourage anyone who may be reading this article is that it can be you. You can pursue your dreams. Why should it be someone else? Back to answering the question. I know this may sound a bit dramatic but I love how we can transform the lives of people by tweaking their skincare routine. When someone feels better and stronger in their skin, they carry themselves differently and with more confidence. When I hear stories of transformation from customers – whether they are in their late 20's or in their 50's – it reaffirms that I made the right decision to pursue this career. I also love the creativity and opportunity to realize your vision, and see it come to life. It's such fun to live by your passions.
What's your favorite way to indulge in Maya Chia?
It depends on what product I'm using. I love to use our waterless wonder balm on my hands with warm, heated mitts – as if you were at a spa. Or after dry brushing and showering my body, I love to luxuriate and apply the body oil for a bit longer than normal. And, of course, after steaming my face at night and relaxing in the beautiful aroma of the lavender and chamomile cleansing oil, I love to take the time to massage my face with a jade roller as I use one of our face oils. Actually, I got this idea to use a jade roller from one of my friends on Instagram.
Do you love the sound of Maya Chia? Don't miss your chance to win The Super Couple!