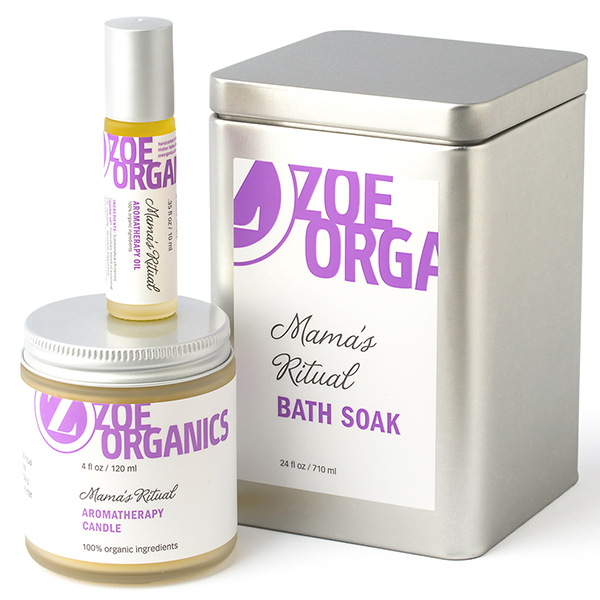 Sometimes it feels like the holidays come and go in a flash. Perhaps it's because your average to-do list, which can feel insurmountable on a normal day, becomes ever more engorged. Parties, gifting, traveling, hosting, extended visits with family — all wonderful things in theory, so why are we so often left feeling out of breath, out of time, and out of patience? I don't know about you, but when I'm super busy I tend to overlook the simple habits that can have the biggest impact. Today I'm sharing some simple things I'm aspiring to do that can help mitigate the stress that creeps up during this time of the year. Yes, this is the season of giving — but if you give too much of yourself without taking time to recharge, well – that's when things get hairy. Here we go…
1. Drink water, lots and lots of water.
Fatigue, irritability, and moodiness are some of the first signs you're not getting enough water. It is far easier to get dehydrated than you would imagine. Water energizes, enhances clear thinking, and helps your body function at a basic level. This leads to a more balanced, better functioning you. If you want to make it through the holiday season in one piece, make sure you are drinking plenty of water every single day. As a bonus, water is filling, so if you're trying not to overindulge this holiday season, drink up. Drinking an herbal tea that supports your adrenal system and eases stress is a great way to get more water, too. Look for tulsi tea, also known as holy basil.
2. Schedule "me" time and do not stand yourself up.
Time for yourself means different things for different people. Maybe you are a runner. If so, lace up your running shoes and go. Maybe you knit or meditate or shop. Personally, especially during this time of the year, my favorite way to spend "me" time is in a hot bath. I queue up a few podcasts and apply a face mask (here are two lovely options) before sinking into the tub. My bath always, ALWAYS includes some kind of bath salts infused with essential oils. You can make your own by adding 7 to 8 drops of a gentle essential oil like lavender or eucalyptus to a cup of epsom salt. Purchasing ready-made bath soaks is a great timesaver and a little more luxurious than DIY. Integrity Botanicals carries great options, including one from Zoe Organics called Mama's Ritual Bath Soak that has a gorgeous blend of geranium, lavender, eucalyptus, bergamot, frankincense, and ylang ylang to de-stress and relax.
3. Delegate something on your to-do list.
Often the first to take on additional roles and responsibilities, women may feel compelled to do it all, and do it like a Martha Stewart superstar. Let's get real, Martha Stewart has teams of assistants. Hosting a party or a dinner, for example, doesn't have to be a one-woman show. The most important thing is to enjoy your company. Avoid becoming the fatigued and frantic hostess by delegating some of your prep to other family members or professionals. If you're hosting, make this the one time of the year you splurge on a cleaning service, or purchase your desserts from that incredible pastry shop everyone raves about. Outsource services of all kinds when you can. If wrapping presents isn't your thing, shop where gift wrapping is available, like Integrity Botanicals.
4. Say no when you need to.
Whether you're a total introvert or a social butterfly, you know your limits better than anyone else. Don't let FOMO (fear of missing out), a false sense of responsibility, or anything else lead you down the path of over-commitment. This doesn't just pertain to social engagements. Sometimes you need to say no to work and take time away to recharge. Americans are chronically overworked. Thankfully, the idea that real vacations lead to more productivity in the long run has begun to gain traction. You'll enjoy the holidays more fully if you're able to set aside work projects for more than a day. That includes excessively checking your email and social media accounts.
5. Just let go and enjoy yourself.
This tip is the least tangible, but it's undoubtedly the most important. At the end of the day, it's about honoring traditions and spending time with the important people in our lives. Yes, it can be a logistical nightmare to navigate the many parts that make up our holidays. Isn't that just part of life? Set aside any expectations you have of yourself or of others that lead you to a negative headspace and just enjoy whatever moment you're in. When I need to hit reset, I use aromatherapy. In my book, deep breathing + essential oils = a quick path to a balanced mood. If you're interested in this approach, Integrity Botanicals has you covered with Zoe Organics Mama's Ritual Aromatherapy Oil. Roll on, breath in, and enjoy the holidays.
 Integrity Botanicals is giving away a Zoe Organics Mama's Ritual Gift Set! This set includes the Mama's Ritual Bath Soak, Mama's Ritual Aromatherapy Oil, and the Mama's Ritual Aromatherapy Candle. Enter below! Tell us in the comments what you do to de-stress.