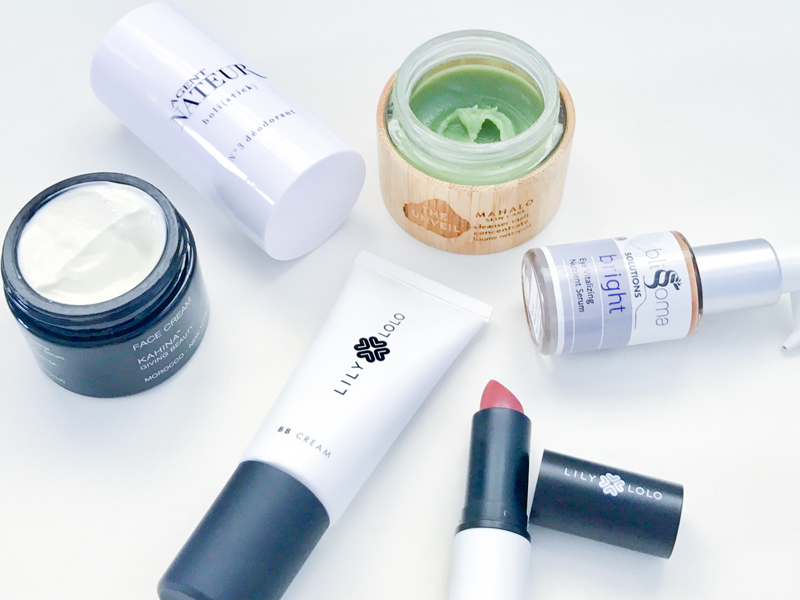 Spring is here! Well, kind of — depending on where you live, you might still be experiencing winter temps. I know I am, but that hasn't kept me from swapping out for spring colors (hello Priti NYC nail polish and Lily Lolo makeup!) so I can pretend that spring is indeed here. That said, many of the products I'm crushing on this spring fall squarely in the skincare category. But hey, skincare is self care!
Let's get to the goods, shall we? These are some of my current favorites this spring…
My journey with Mahalo's The Unveil Cleanser Melt Concentrate began in late January, but this beauty will continue to be a go-to cleanser during the spring. I love the way it effortlessly melts into skin, lifting makeup and purifying skin. It rinses away without leaving a trace of the balm behind, yet skin feels comfortable and balanced. Plus, the herbal scent is so calming at the end of a long day and features some interesting essential oils like fragonia, pink peppercorn, ginger, and cardamom.
My current dream team in the skincare department? Kahina Giving Beauty Face Cream and Blissoma Bright-Eye Vitalizing Nutrient Serum. The Kahina Face Cream is something I loved when it initially launched, and I recently repurchased because my skin was feeling parched beyond belief and I was struggling to find balance. This made all the difference in a single day—beautiful moisturizing relief without feeling heavy. It will absolutely be light enough for warmer temps when they come, and the scent is dreamy and reminiscent of the Essaouira perfume and body oil.
Under the Face Cream, my eyes are getting a healthy dose of the Bright-Eye Vitalizing Nutrient Serum, which is lighter than light but also hydrating. The magic, however, is in the potent herbal blend that depuffs, brightens, and repairs. Vitamin C helps boost collagen and plump fine lines, while yerba mate and eyebright help improve microcirculation and strengthen delicate capillaries. So long dreary winter skin.
Light and airy makeup is where it's at, and the Lily Lolo BB Cream delivers. Just enough moisture and color-correcting pigment to brighten and even your complexion without giving away the fact that you're actually wearing makeup. Depending on your skin type, this may be hydrating enough to act as your daily face moisturizer and light foundation. I like to wear it over something a little richer.
Speaking of rich, I'm totally in love with the buttery, creamy goodness that is Lily Lolo lipstick. It is hands-down one of the most comfortable to wear lipsticks I own, and I am obsessed with Love Affair — a dusky pink with a hint of brown that is the perfect segue to spring. This color is as close as I can get to a "nude" shade, and it will be a staple in my daily wardrobe. I can't wait to try more of the Lily Lolo lipsticks. Do you have a favorite color?
Last but not least, I've added the new Agent Nateur Holi(stick) Deodorant to my routine and it is a pure delight. I'm not sure what I love more—the fresh lavender/eucalyptus scent, the way it glides effortlessly across skin for a quick and easy application, or the fact that it provides serious protection from the funk. I'm considering ordering the Holi(man) and Holi(rose) varieties so I can switch up the scent from day to day.
So tell me, has spring arrived where you live? How are you shaking up your beauty routine?