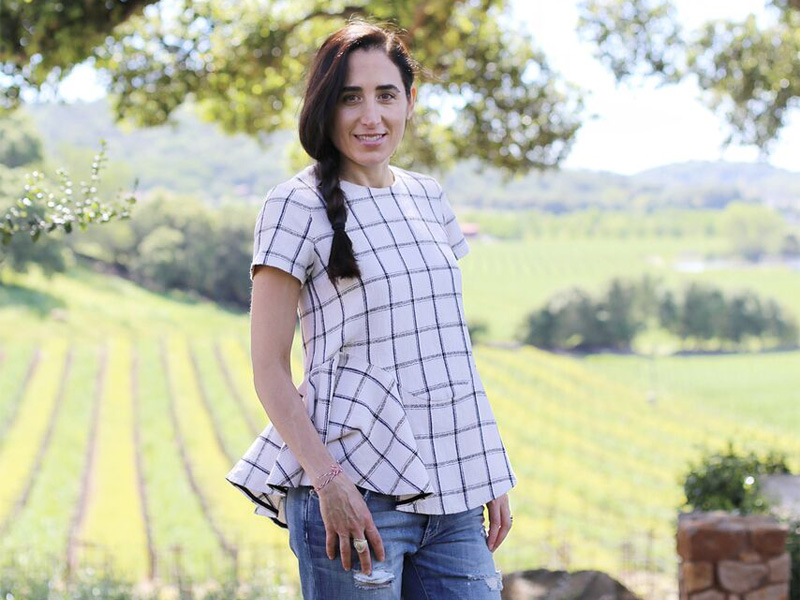 The Active Botanical Serum from Vintner's Daughter is so perfect, we just knew that the founder, April Garguilo, would have great taste in other aspects of life. We asked her to narrow it down in a classic game of "If I had to…"  Here are April Gargiulo's 15 stylish favorites!
If I had to use one foundation… I prefer to not wear foundation. My skin and spirit feel better without it. Some of my favorite testimonials are from woman who feel confident enough to go without foundation after switching to Active Botanical Serum.
Wear one lipstick… Something nourishing with just a hint of raspberry stain. It would be nice if I could use it on my cheeks too.
Wear one shade of nail polish… Clear because as soon as I put a color on my nails, I change my mind and want to take it off. I'm terribly indecisive about some of the silliest little things.
Apply one skincare product… Active Botanical Serum. It was designed to be multi-correctional so it very effectively does the job of several products in one.
Pick one perfume… no scent for me. In the wine world scent is a big no no because it can interfere with your sensory evaluation.
Vacation in one spot… Lake Como
Pack one piece of clothing… a black cashmere sweater
Carry one bag… small, black, crossbody and can hold my phone, passport, credit cards and lip stuff.
Give one hostess gift… homemade jam or honey
Eat one beauty food… avocado (this took the longest time to answer)
Sport one shoe… sneakers (this took the shortest time to answer)
Indulge in one treat… dark chocolate w/sea salt or cherry Garcia
Drink one wine… Too hard to choose just one. Champagne and Napa Valley Cabernet.
Stick with one type of exercise… Pilates Pro Works. Hands down, the best exercise I've ever done.
Pick a favorite flower… My favorite flower is actually a weed that grows on the side of the road all over Northern California. Its called Queen's Anne Lace. I think it is so beautiful. I even have a pair of earrings that replicate its intricate pattern, I love it so much.
Wouldn't you love to spend an afternoon in beautiful California with April and a Napa Valley Cabernet ?