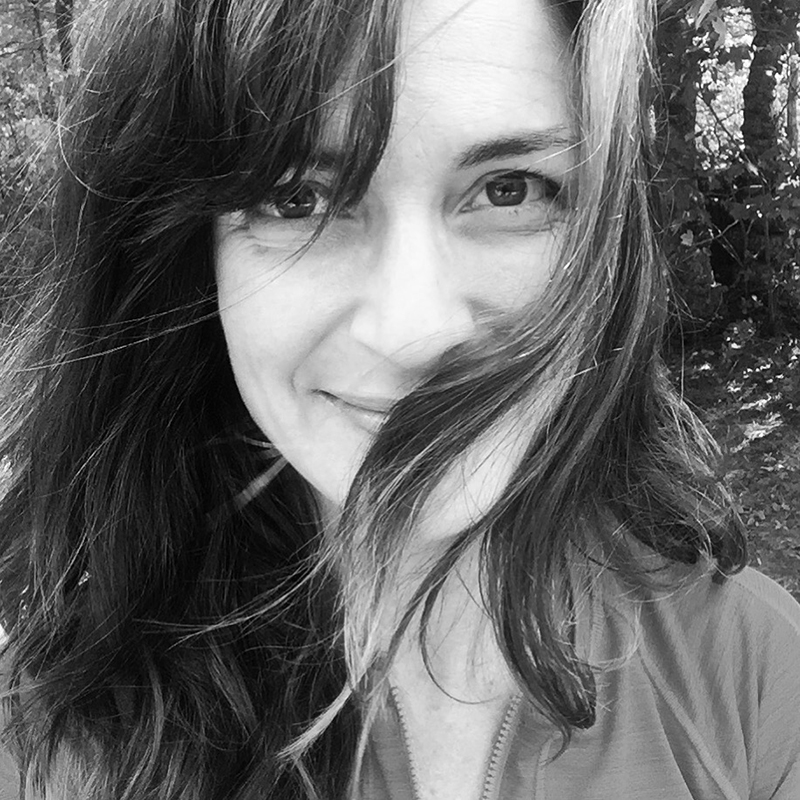 Over the years I've learned so much from the intelligent and creative founders behind some of my favorite clean skincare brands, but when the woman behind the company is also a medical doctor, I'm more eager than normal to hear her perspective on the state of skincare at large and the reasons why we all should pay more attention to what we put on our bodies.
Please meet Sarah Villafranco of Osmia Organics, and be sure to check out the new Osmia offerings available at Integrity Botanicals beginning this week plus the special offer below.
Susannah: You're a medical doctor by training and practiced emergency medicine for years. How did the shift to Osmia come about and how does your medical background inform your products?
Sarah: I had been restless about the practice of medicine for a few years: my deep desire to heal people was somewhat restricted by my position in the emergency department, where I had to put out fires and spend less time with patients than I wanted to talking about fundamental health choices. While my work there was fulfilling and gratifying in many ways, I wanted to inspire change on a more basic level, and in a more preventative way. After watching my fragile, dying mother hold my fragile, newborn baby, I realized I wanted to do something bigger to help make this planet last longer and promote health and longevity in generations to come.
Tell us about your overall philosophy with regard to skin care and skin health.
I think it's a mistake to think of skin health as a separate entity from health. Your skin is such an incredible indicator of your internal state that it's really almost secondary. If you are eating the right diet, taking care of your physical body, nurturing your spirit, and managing stress, your skin should be in great shape. On the other hand, if you're doing all that good stuff and using skin care products that are full of chemicals and irritants, your skin will probably let you know that's not okay. My goal is to inspire the kind of healthy living that makes skin happy from the inside, and to make luxury products to nourish your skin from the outside, leave your senses singing, and impact the environment as gently as possible. In general, I think less is usually more when it comes to skincare, especially if you're trying to calm troubled skin.
The word "Osmia" as you use it means "sense of smell" and no doubt about it, the scent of Osmia products is an enormous part of the experience. Why is smell so important to you, and what are some of your favorite scents?
Helen Keller said it with perfect poetry: "Smell is a potent wizard that transports you across thousands of miles and all the years you have lived." That wizardry is the essence of my fascination with scent. The olfactory nerve is the only cranial nerve with a direct physical connection to the external environment, and is so intertwined with the limbic system – the home of our emotions – that its evocative powers are often stronger than the other senses. Sometimes when you smell something, you have a feeling before you even know you've smelled it or have any conscious memory of why that emotion is present.
As for favorites, Virginia cedarwood puts me in the attic closet of my childhood home, where I tried on every piece of my parents' clothing thousands of times. Rose is like a wise friend who always has the right advice for any given moment in life. And ginger lily is one of my favorite rare oils in natural perfumery – practically a perfume by itself.
It seems like more and more people are suffering from skin conditions like eczema, rosacea and perioral dermatitis. Why is natural skincare a better option for people with these concerns? As a doctor, how do you feel about steroid creams that are often prescribed for things like perioral dermatitis?
Oh, sigh. Steroids. They make things so much better, and then so much worse. While there are situations and conditions for which steroids are absolutely indicated, I feel that they are wildly overprescribed by dermatologists. Most conditions like dermatitis have multifactorial causes, so it's easier for doctors just to try to go after the symptoms with steroids and antibiotics. Unfortunately, this does not often create lasting change, whereas addressing things like diet, lifestyle, skin and hair care products, and stress levels can pave the way toward better skin health for the long haul.
Osmia just introduced a Spa Series to the line. Tell us about what sets the Spa Series apart. Will you continue to add new products to the Spa Series?
The Spa Series was designed with the spa client in mind – someone looking for a sensory experience that could be recreated at home. The Himalayan Body Buff and the Rosemary Body Mousse can be used separately or in tandem, as each one is like a spa treatment unto itself. We have plans for a new facial product in the line, and we are getting lots of requests for the body mousse in other scents. We also have a lovely massage oil and aromatherapy blend duo that we can customize for spas, but we have not released retail versions of those…yet.
Anyone who follows you on Instagram knows you are obsessed with living in Colorado. How does your home base in the Rocky Mountains influence Osmia as a business and product line?
Living in the mountains of Colorado is one of the great gifts of my life. It provides an endless stream of inspiration, both visual and olfactory. It makes me profoundly grateful and reminds me every day that I am but a wee speck on this earth. And it serves as a constant reminder of why I left medicine to help educate people about non-toxic skin care – to protect this beautiful place and its innocent creatures.
Osmia has been in the green beauty business since 2010. So much has changed since then! What excites you about green beauty in 2015?
Actually, we launched the line in the Spring of 2012, so we are still pretty new on the scene! Even so, things are changing rapidly and it feels like we came on the scene at a really amazing time for green beauty. So many incredible pioneers paved the way for brands like ours to come into existence – I never forget the hard work those early brands did to create space in the beauty world for healthy luxury lines like Osmia. As for the future, I am really excited about the opportunities ahead to share my burning passion for the products we make, help educate a broader audience about non-toxic beauty, and find new channels through which we can help inspire people to choose their own health and happiness daily.
To celebrate the launch of Osmia Organics at Integrity Botanicals, we have a special offer! Receive a free Hand Cream (Vanilla Shea or Linden Rose) with an Osmia purchase of $75 or more at Integrity Botanicals. Just use the code HCVANILLA or HCROSE to get yours.