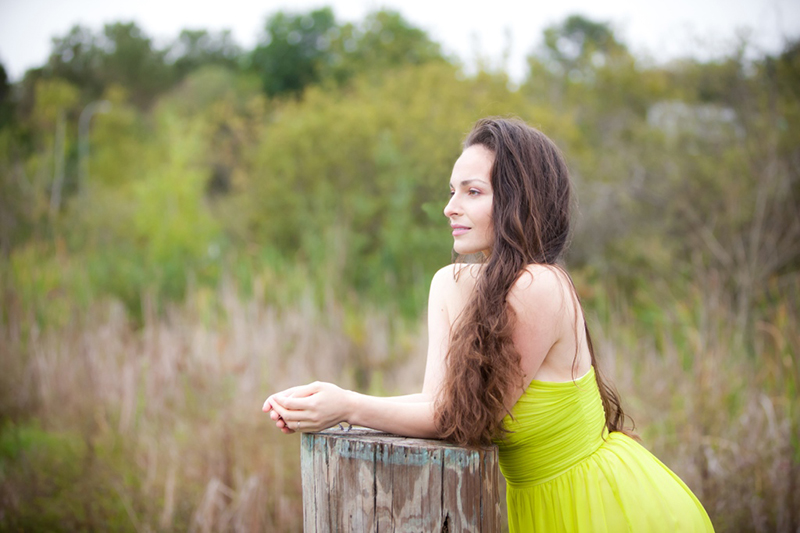 The very first time I met Svetlana Sanchez, she blew my mind within minutes by placing a drop of the Minimalist Corrective Serum Foundation on the back of my hand. As I watched it transform, I got that little internal thrill of excitement that comes with a new discovery. Gressa is good at delivering that experience.
We're celebrating the launch of Gressa Skin at Integrity Botanicals this week with this fun Q&A with Svetlana, the founder of Gressa Skin—plus a special offer below!
Susannah: What makes Gressa different from other lines?
Svetlana: Gressa is different because our formulations are innovative and high performing while remaining truly as pure as any cosmetic can be.
What's your favorite part of running a skincare line?
My absolute favorite thing is to watch a woman's face after I've prepped her skin with our Purifying Oil and applied a few drops of the Minimalist Foundation and a lip color. There is an instant sparkle that us women get when we look and feel like the best version of ourselves. I have had the honor to have witnessed it many times through the years.
The skincare ingredient that has surprised you the most is…
Broccoli seed oil. It's a stinky cabbage that is now the base of the most coveted liquid luxury foundation. It cannot get much more surprising than that!
Do you have a favorite self-care practice?
I am a minimalist, always have been. I am constantly behind, constantly working, constantly chasing after my 3 year old girl. I love quick fixes that feel like mini-spa treats, so my whole line embodies minimalist luxuries for modern women everywhere. Everyday is a mini-spa day when I take the day away with my favorite Balancing Cleanser and hot towel.
What's the one beauty product you can't live without?
I cannot live without the Minimalist Corrective Serum Foundation (mouthful, but all true). It transforms like nothing else I've ever tried with the lightest coverage that corrects and allows my skin to really breathe.
What's your favorite way to detox?
I don't detox, never have. I love everything in moderation. I don't diet either. I stick to a traditional diet of cooked foods but my diet is made up of mostly vegetables, greens, which are naturally detoxifying for the liver and blood.
What's your favorite way to indulge?
Oh… anyone who knows me can vouch, gelato is my vice. And it isn't a guilty pleasure either. I feel quite un-guilty about it and savor each delicious bite.
If you could give one piece of healthy beauty advice, what would it be?
The one I sometimes wish I would follow myself better: drink more water and sleep. Notice how I don't even mention 8 hours (that's because I hope to sleep 6 at some point in the near future.) Jokes aside, hands down, no makeup, skin care or pill will take care of a dehydrated and tired face.
Current obsession?
My 3 year old Elise. She is the center of my little universe.
Your favorite beauty tool is…
A good steamer. Everyone should invest in one. It will make your mask day like a true spa treatment, plus, your skin will be nice and prepared to receive any goodness your mask has to offer.
The first thing you drink in the morning is…
A glass of room temperature water. Coffee is to follow (another vice?;)
The perfect beauty food is…
Watermelon! It is incredibly high in lycopene, which is an antioxidant that has anti-aging functions. It is high in Vitamin C, which promotes collagen production while high content of Vitamin A aids in cell turnover. Plus, it is made up of up to 92% water, so you're drinking as well!
Name a woman who inspires you.
My 81-year-old grandmother. She is one of the most intelligent, wise women I know. She always matches her outfits and she is always, always the best version of herself.
What's the next big thing in green beauty?
I'm not sure, but my hope is that our mission of dropping the 'green' and just leaving it as 'beauty' catches on. Every woman deserves to consume products (and our skin does consume beauty products) that do absolutely no harm to her health. Healthy cosmetics should be common sense.
Receive a Free Air Focus Foundation Brush ($32 value) when you purchase 2 or more Gressa products at Integrity Botanicals. Code: GRESSABRUSH