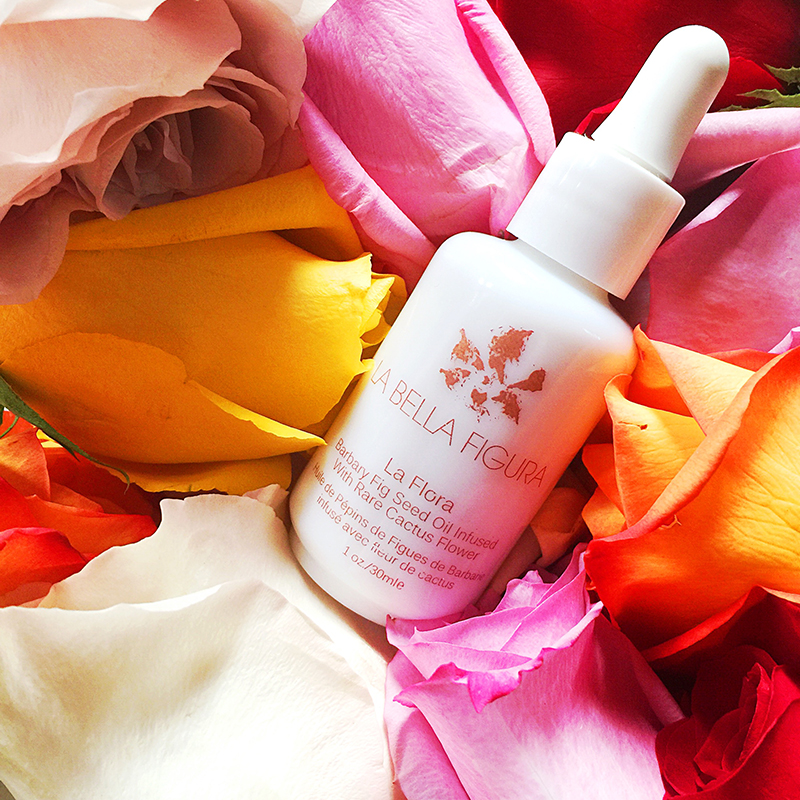 La Bella Figura's founders travel all over the world for product inspiration, and it shows in the personality of each formula in their line. Tunisian Barbary fig seed oil has become their signature ingredient, and it's one of my can't-live-without-it skincare essentials. La Bella Figura just recently launched a special version of their Barbary fig seed oil called La Flora, which includes rare cactus flower. It's become a staple in my everyday routine. I notice if I skip it, so I don't!
Italy has always seemed to factor in to La Bella Figura's personality, too. Co-founder Victoria was visiting Florence when she was introduced to the wonderfully rare cactus flower essential oil from Sicily. Naturally, she thought the soft and nuanced floral scent would pair well with the Barbary fig seed oil, which is also derived from a cactus plant. The cactus flower essential oil adds a boost of amino acids to the organic Barbary fig seed oil base. The delicate scent lifts the otherwise earthy Barbary fig. It's a really special combination that makes me feel relaxed and gives my skin the perfect level of hydration. It's quenching, but not heavy. The finish is satiny soft and perfect under makeup or on its own.
La Flora is packed with antioxidants and contains some of the highest levels of vitamin E you'll find, so it conditions while combating free radicals. The Barbary fig seed oil in La Flora also contains significant amounts of linoleic acid, so it benefits the acne prone as much as the person who wants to benefit from its anti-aging properties. I'm using the new La Flora just as I do the regular Organic Barbary fig seed oil from La Bella Figura. During the summer, I layer it under my SPF or use it in the evening as my moisturizer. Another beautiful combination is La Flora and La Crema Supernova Vitamin C Day Cream. I add two drops of La Flora to one pump of La Crema, blend together and press into my face and neck. The finish is perfect for this time of year when you need a lightweight but hydrating fix that will keep skin clear, bright and youthful.