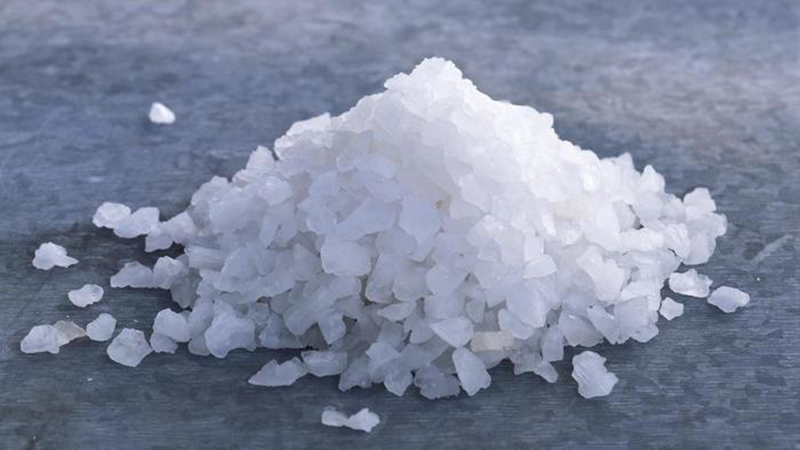 With its therapeutic properties and exfoliating prowess, sea salt is an obvious choice for a body scrub or a bath soak, but this earthy ingredient is often featured in products that might surprise you, like toners or moisturizers, and for good reason. Smart skincare companies know that the benefits of sea salt go well beyond the standard salt scrubs and soaks, so be on the look out for this ingredient—it's a true gift from nature.
Sea salt offers something for every skin type, including dry and aging skin. We talk a lot about the importance of essential fatty acids and antioxidants in skincare, but minerals are just as important for keeping skin youthful and energized, and sea salt is naturally rich in minerals that are critical for skin health. While ordinary table salt is dehydrating, sea salt is rich in minerals like magnesium, calcium, zinc and potassium—all of which help strengthen the skin's barrier function, improve hydration levels, and support the skin's water balance. Replenishing the skin with mineral rich salt can help moisture to be absorbed and bind to the skin more efficiently. Sea salt can actually act like a pump and draw moisture and nutrients from deeper levels of the skin up to the epidermis.
Another benefit to mineral rich sea salt is that it's naturally detoxifying and absorbs toxins while aiding the skin's healing process. For example, magnesium is anti-inflammatory and antimicrobial, which can effectively hinder acne and eczema causing bacteria and fungi from developing on skin. It's also mildly exfoliating, and you don't have to use it as a scrub to experience this effect. Sea salt gently removes dead skin cells off the surface of the skin, allowing skin to absorb serums and moisturizers better. Its high mineral content stimulates the circulation and speeds up skin cell turnover, too.
Our bodies contain the same concentrations of minerals and nutrients as the sea, and sea salt is a replenishing and revitalizing ingredient that all skincare routines can benefit from. Look for it in the following products…