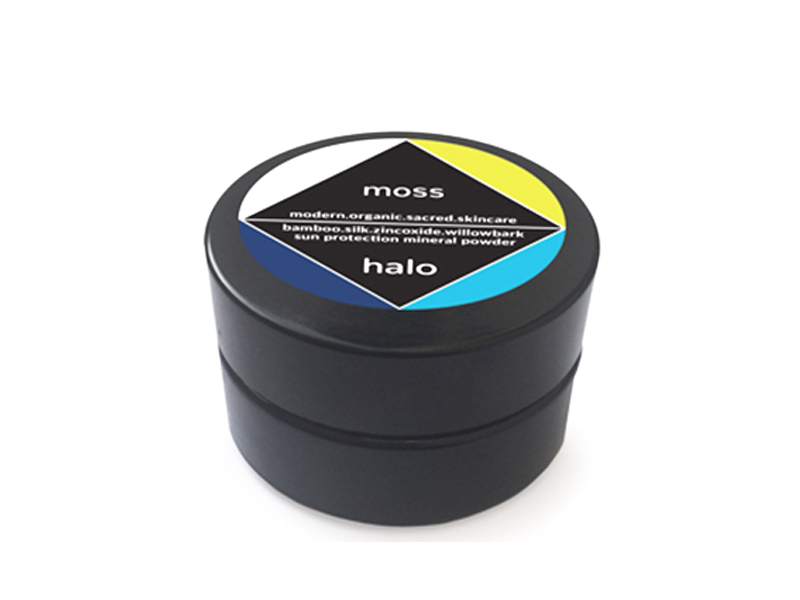 Green beauty continues to innovate in the sunscreen department. We've come a long way since the first super heavy, very whitening sunscreen I tried years ago that literally sat on top of my skin like a thick buttercream paste. Even though far more practical and cosmetically appealing options are available now, it can hard to find a daily sunscreen that meets all your specific needs.
I've often wished my favorite face oils and day creams just had SPF in the formula. With the MOSS Skincare Halo Sun Protection Powder I can add SPF to any product in my beauty cabinet. How brilliant is that?
The Halo Sun Protection Powder relies on non-nano zinc oxide to block damaging UVA and UVB rays. It provides all the sun protection you need while allowing you to create a custom sunscreen that's ideal for your skin type. I love that this SPF powder contains additional ingredients that benefit the skin like white willow bark, aloe, silk peptides and green tea extract. Halo is lightly tinted and slightly yellow, which helps counter the whiteness of zinc while evening out redness in the skin.
Admittedly, it took me a few tries to get the hang of blending the Halo Sun Protection Powder. For daily sun protection, you only need to add a tiny bit of powder to your moisturizer or oil. The first few times I used way too much powder, which resulted in the dreaded ghost face effect. You will need to experiment a bit because the results vary based on what you are blending the Halo Powder into, but I actually love that about this product. It can be many different things. For example, when I blend the Halo Powder with a light cream like La Bella Figura Crema Supernova, this results in a very matte formula that absorbs almost the moment it hits my skin. In contrast, when I blend the Halo Powder into oil, like the de Mamiel Summer Seaonal Facial Oil, this results in a more dewy finish. Finally, I can customize my SPF based on what my skin needs or what I plan to do that day.
The blending and application process is very simple and quick so don't be intimidated—you'll barely notice the extra step. I add a pinch of the Halo Sun Protection Powder to the palm of my hand and then add 4-5 drops of a facial oil or 1-2 pumps of cream. I use a finger to blend the powder into the base, which takes very little effort since the powder practically melts into oils and creams, and then I smooth the formula onto my skin. Just the right amount of Halo Sun Protection Powder adds SPF to my moisturizer while making my skin look more luminous and even-toned. With this travel friendly, ultra customizable SPF, I feel ready to enjoy summer sun without worry.